10 summer flicks that will thrill and chill
The long holiday weekend may be over, but there's still plenty of summer left. Here's a highly recommended hodgepodge of Hollywood blockbusters, thrill rides, animations, documentaries, independent movies, and silent comedies available streaming on Netflix and Hulu Plus.
9 streaming films to put you in the mood for travel
Many people are heading out on their summer vacations, while many others of us are simply dreaming about the relaxing, exotic summer vacation we'd like to take. Fortunately, there are several streaming movies on Hulu Plus to help. Not only are these movies set in other countries (no passport required) but also have a kind of easygoing, summery pace. Don't bother packing any bags or struggling through airport security. Just sit back and enjoy.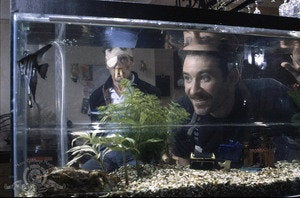 10 fun summer movie releases to stream while the weather's hot
In the world of movies, summer begins in early May, when the first superhero movie emerges. And summer usually means big entertainments, with big stars, big explosions, big chases, big laughs, and big everything. So to celebrate, here's a selection of 10 great (or at least fun) summer movies streaming on Netflix.