If you've ever watched a movie using a Bluetooth headphone or speaker to listen to the soundtrack, you know how annoying it is to see an actor's lips moving out of sync with their voice. The problem is even worse when sound effects don't line up with what's happening on the screen: You see an explosion, but the sound of the explosion comes later. With Bluetooth, the delay can be up to 150 milliseconds (0.15) seconds.
That doesn't seem like a lot of latency–the amount of time between a sound being generated and it reaching your ears–when you see it expressed in numbers, but any significant mismatch between what you see and what you hear will drive your brain nuts. And you can forget about playing video games with high Bluetooth latency. Fortunately, you don't have to live with it. We'll show you how to fix the problem.
What exactly is Bluetooth lag?
Before we dive into how to fix the problem, let's first make sure we understand precisely what the problem is. Audio lag is inherent to sound, even before you take into account factors such as audio decoding and digital to analog conversion. Sound travels at around 761.2 mph at sea level. That's fast, but it's nowhere near the 186,000 miles per second at which light travels from your TV or computer monitor to your eyeballs. The distance between speakers and your ears, though very small, also induces a tiny bit of latency, as does your eardrums relaying signals your brain.
These sources of lag, however, are essentially imperceptible; in other words, your brain won't object to a tiny bit of lag–it's used to it. Piling on the milliseconds, on the other hand, will rupture your mind's ability to suspend disbelief.
Converting a digital audio signal to an analog waveform you can hear takes just a couple of milliseconds, but transmitting audio from one place to another takes time: 40 to 50 milliseconds using a low-latency codec such as aptX LL. And newer iterations of Bluetooth–version 5.0 and above–have a feature that automatically negotiates latency. Both of those scenarios, however, depend on the transmitting device and the receiving device having those capabilities. And while aptX LL is great, it's not universally supported. The same goes for Bluetooth 5.0+ radios. You'll find them in newer devices, but having one inside your headphone is of little benefit if your TV is outfitted with an older radio (and vice versa). In a worst case scenario, you're stuck with the previously mentioned latency of 150 milliseconds.
If you're using Bluetooth only to stream music, latency is much less of an issue. As long as the stream is steady and there are no dropouts, you won't notice the latency because there's no visual element linked to it. Watch a music video, on the other hand, and you'll hate the out-of-sync experience.
Modern TVs automatically compensate for Bluetooth latency
TVs that offer onboard Bluetooth audio often compensate on their own for any latency. It's rarely dead on, but Bluetooth lag times are a known factor, so delaying the video signal slightly while delivering the audio as fast as possible is something most vendors do as a matter of course.
I tested recent Samsung and LG TVs for auto latency compensation, and they fell into relatively close sync in short order. The first time you link a pair of headphones to a Samsung TV, for example, the lag will be quite noticeable. Subsequently, you'll notice the audio is much closer to being in sync with the video. Samsung tells me its TVs automatically compensate for Bluetooth lag, but the company declined to provide specifics on precisely how that's accomplished.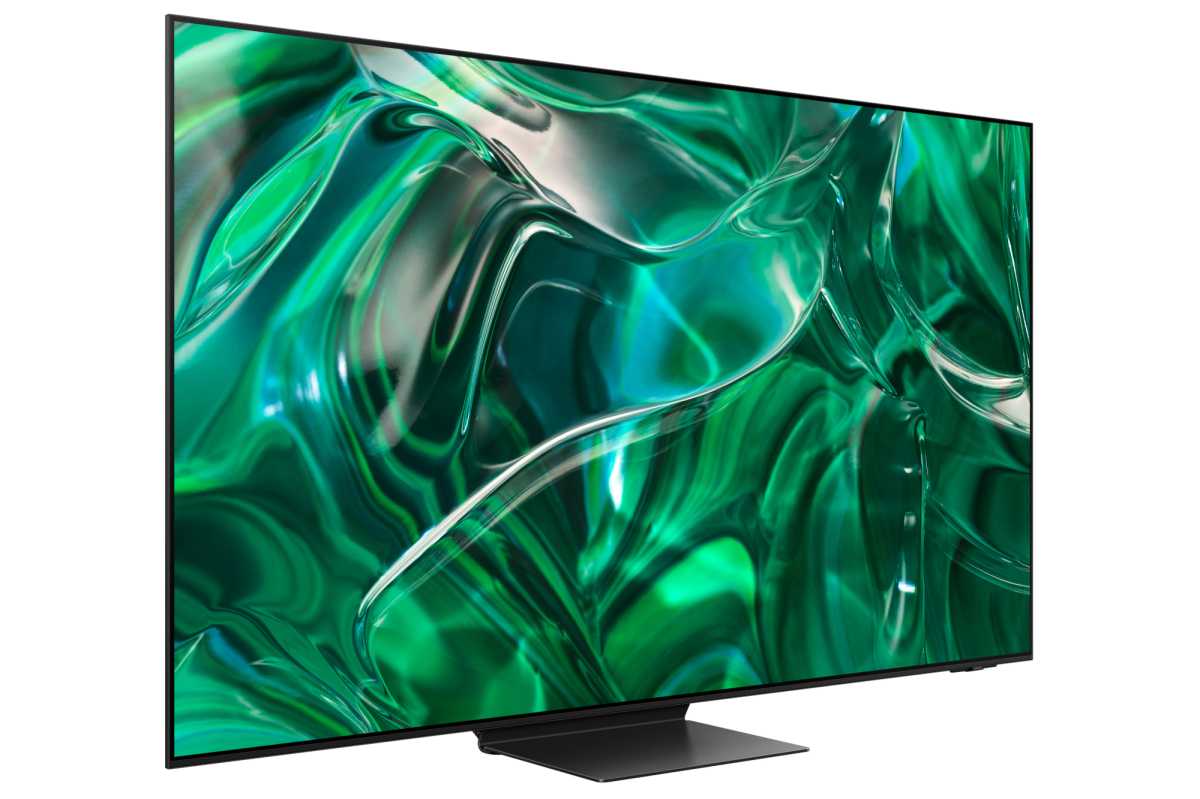 Samsung
Until a recent visit to Roku headquarters in Santa Clara, CA, my automatic compensation theory was based simply on my experience and former programming skills–how I'd handle the issue. A conversation with a Roku audio engineer finally confirmed my suppositions, including the latest device query functions. Kudos, especially as Roku is so opaque when it comes to other issues.
Roku OS doesn't actually support Bluetooth transmission directly from the smart TVs that run on it, but the company's phone app does, and the additional relay–via Wi-Fi–requires even more precision to avoid excruciating lag. I trust engineers. They're honest, which is why PR people generally won't let journalists talk to them.
How you can deal with Bluetooth lag
Latency being a well-known issue, vendors have long provided manual compensation settings that let you either delay the video or advance the audio signal. These settings are generally found in the advanced audio or Bluetooth device settings. You're more likely to find such settings in newer TVs than older ones.
On a computer or other compatible device, VLC Player (the macOS version is shown below) lets you adjust the audio via a negative number, as in 200 milliseconds before the video: A value of -200 means the audio will be shifted 200 milliseconds forward in time in relation to the video. Depending on the player or TV, this might be a positive or arbitrary number. Just play with the settings until the audio syncs with the video. Generally speaking, you shouldn't need to alter the audio by more than 150 ms, plus or minus.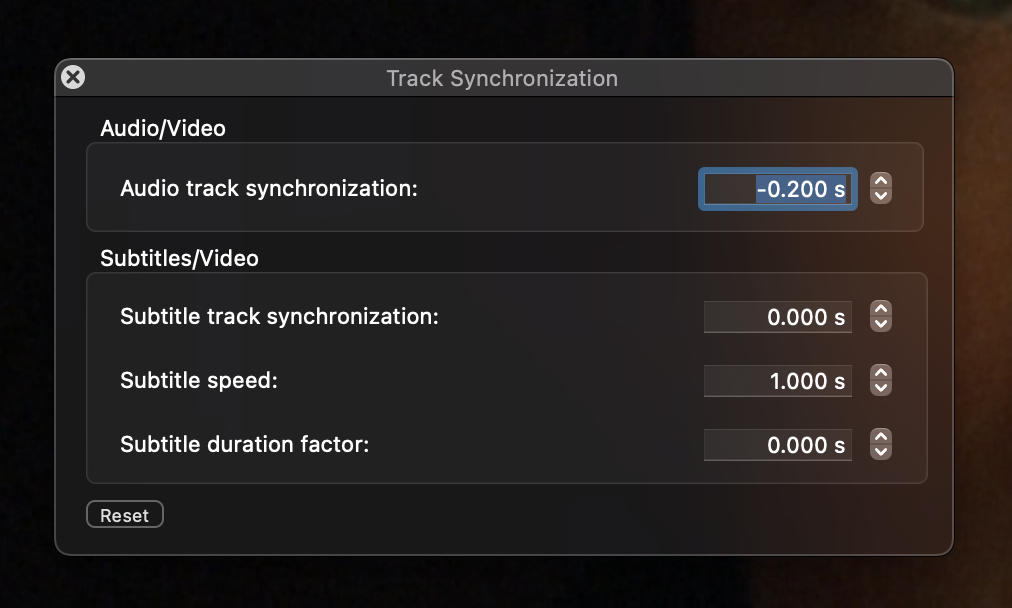 Vizio TVs compensate automatically, but offer additional manual adjustments, such as the Lip Sync value shown in the dialog below. Just move the slider back and forth to adjust the timing.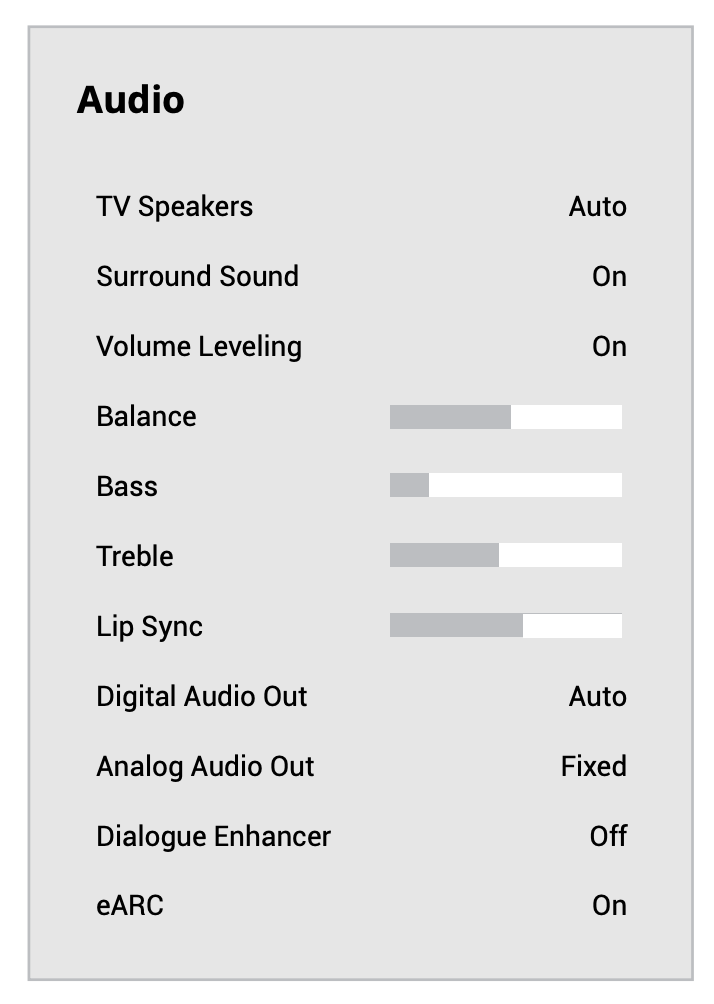 Other TVs have different settings. LG, for example, calls its setting AV Sync Adjustment. Even Apple's iOS features automatic lag adjustment for video streamed from its devices to your TV. This does not necessarily include Bluetooth lag–that you might still need to compensate for on the TV. Note that we were unable to find any manual compensation in smart TVs operating on Google TV, but this might vary by vendor.
Use an external Bluetooth transceiver to compensate for lag
If your TV doesn't offer any means for compensating for a laggy Bluetooth connection, consider trying an external Bluetooth transmitter or transceiver, such as the recently reviewed Monoprice Bluetooth 5 Long Range Transmitter and Receiver.
Keep in mind that there will likely be no way to manually adjust the lag with an external transmitter or transceiver, and that your headphone or Bluetooth speaker musts support one of the low-latency codecs, such as aptX LL or AptX Adaptive, to experience an improvement. As I mentioned earlier, such low-latency codecs are not universally supported. You should be able to resolve that question by looking at the product's specifications.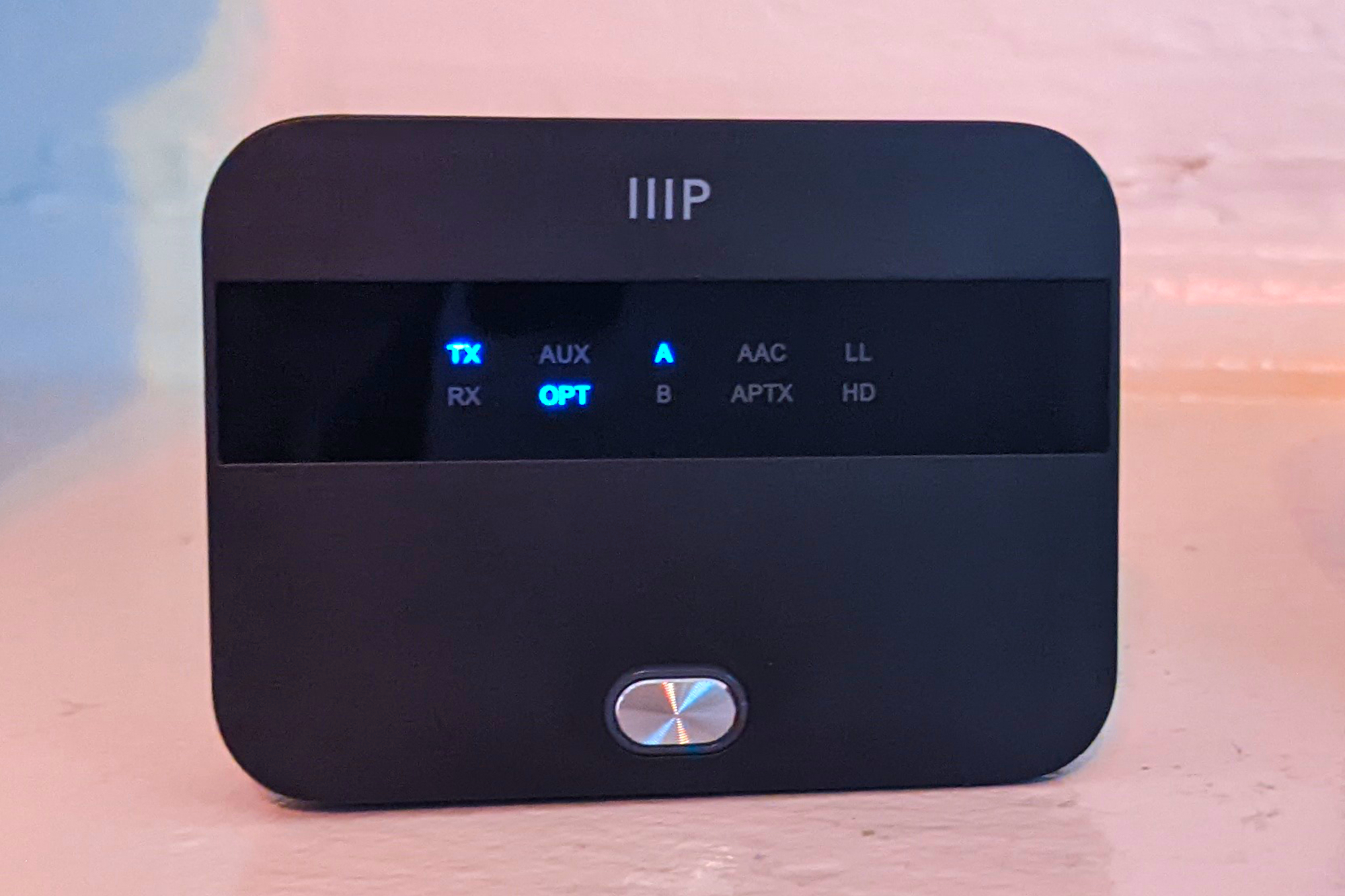 Jon L. Jacobi
The Monoprice transceiver mentioned above was came in handy by adding Bluetooth to Roku TVs, which don't support Bluetooth directly. I still experienced some minor lag, but I could live with the delay under most circumstances.
Your final option: Skip Bluetooth and rely on wires
There's always the unthinkable: wires. Whether it's HDMI output to a soundbar or A/V receiver, 3.5mm line-level output to your stereo system, or plugging in your headphone cable, a wire will eliminate any noticeable lag. Most Bluetooth headphones and speakers also feature 3.5mm connectors for wired use.
I know wires can be ugly and messy, but I'd much prefer dealing with wires than experiencing audio lag. In point of fact, I use wires because it also avoids the dreaded "my headphone battery died in the middle of an important scene" syndrome.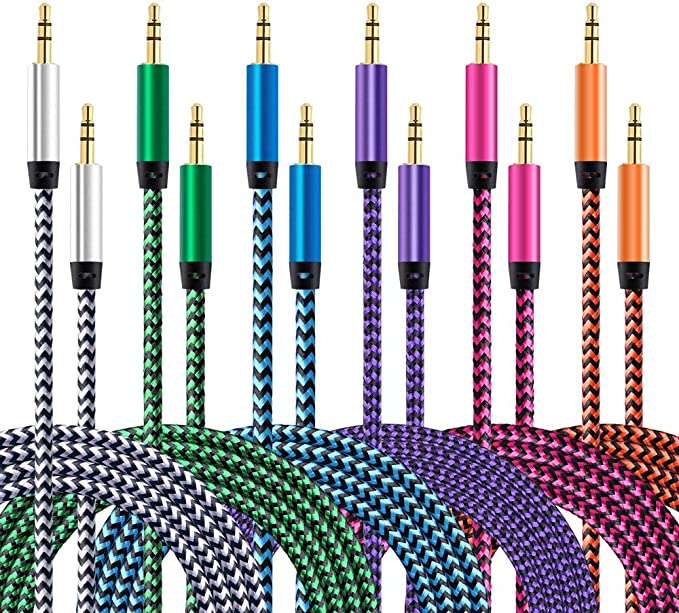 Ailkin
The bottom line on Bluetooth latency
No one should endure Bluetooth latency. Any of the means discussed above will minimize it at the very least, and possibly eliminate it altogether.