The very best smartwatch apps provide contextual, actionable information at a glance, and nothing is more contextual and actionable than "it's time to take your meds." Enter MediSafe, a medication management platform that just rolled out an Android Wear component to its mobile app.
Users of the app on Android phones can get notifications on an Android Wear smartwatch (like the LG G Watch or Samsung Gear Live) when it's time to take their pills, and then respond with either a shake or swipe-and-tap gesture to clear the notification. Your reminders even sync to the smartwatch so that they still appear at the correct time, even if your smartwatch isn't paired with your phone.
How MediSafe is different
MediSafe is more than just a dumb reminder—you could set that with your phone's alarm clock feature and call it a day. The company's platform also enables two-way communication between patients and their doctors. About 700,000 people a year have an emergency that could have been prevented with more careful managment of medication, MediSafe CEO Omri Shor told TechHive in a recent interview.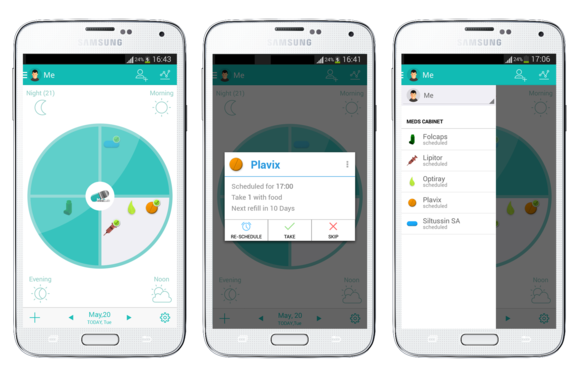 In fact, Shor started the company when his dad accidentally overdosed on his insulin because he couldn't remember if he'd taken it that day. His dad recovered, but Shor realized that no one in the healthcare chain—from doctors and nurses to pharmaceutical companies and pharmacists—was helping patients stay on top of medications. And it's not just older folks who need a little assistance. In late 2013, MediSafe analyzed 1.7 million anonymous, self-reported data entries, and found that the 20–29 age group is the worst in sticking to medication routines, followed by the 30–39 age group.
So MediSafe provides tools to not only patients, but also their support systems: family members and health care providers. If a patient doesn't report that he or she took a required dose, a family member or caretaker can be notified. Progress reports can be sent securely to a patient's doctor, and of course MediSafe can also remind patients to refill their prescriptions before they run out.
New health intiatives
I spoke to Shor between the time that Apple announced HealthKit at WWDC, and before Google debuted Android Wear and Google Fit at Google I/O, and he was excited to see tech giants like Apple, Google, and Samsung get more involved in the health care space. "We think it's fascinating," he said. "We are focused on trying to find patterns in how people consume medicine."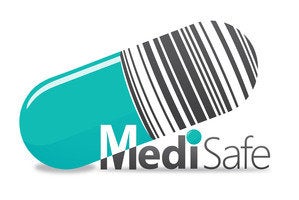 Platforms like HealthKit and Samsung's S Health and SAMI are especially intriguing in how they could let MediSafe combine health data from other apps and wearables with its own data about the user's medications. Shor gave me an example: "I have a smartwatch, a Samsung Gear. It tells me that I walked about 8,000 steps today. If I'm taking an antidepressant, the fact that I walked 8,000 steps today means that I'm active. That means the medication is actually working for me. If I changed my patterns of behavior, it could mean something's wrong, and my physician should look into the data and try to understand why. Maybe I'm taking the medicine at the wrong time, or maybe I'm taking it with another drug."
MediSafe's mobile app is free for iOS and Android. Version 3.1 of the Android app, which introduced Android Wear support, is live in the Google Play store.