Apparently Chromecast viewers can eat their popcorn and watch it too: The "Netflix for pirates" app Popcorn Time can now stream pirated movies directly to Chromecast-enabled HDTVs.
As of now, a Windows version of Popcorn Time with Chromecast support is in alpha, and Mac and Android versions are on their way. Beta versions of the apps without Chromecast support are already available for Android, Mac OS X 10.7 and above, Windows XP and above, and Linux 32/64 bit.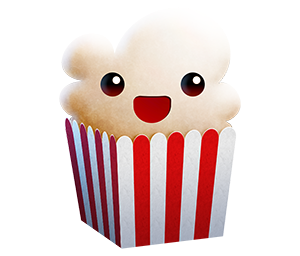 Popcorn Time's big lure is using a Netflix-style interface to serve up a wide selection of torrented movies. Just download the app to your device, choose a movie, click "Watch It Now," and the feed begins. Popcorn Time even provides a VPN option to shield its users' identities from prying eyes.
The question remains as to whether ease-of-use tops morality—namely, the fact that Popcorn Time is offering up other people's copyrighted material for free online. For those viewers without moral qualms, the addition of Chromecast makes it easier to play video pirate at home, in the comfort of their Chromecast-equipped living rooms.
As for the rest? There's always HBO.