Back in the 1980s and 1990s, people rented videos from video stores. There was the battle between Beta and VHS, as well as other weird formats, like Super-VHS and the Videodisc. Then there was the Laserdisc, which only caught on with die-hard collectors, but began featuring things like widescreen and director's commentary tracks. Perhaps only the most visionary souls could have possibly foreseen the days when these movies could be watched instantly, at the push of a button, from a computer or even a smartphone. Yet here they are. And guess what—some of the movies from those bygone decades are still pretty good.
The Karate Kid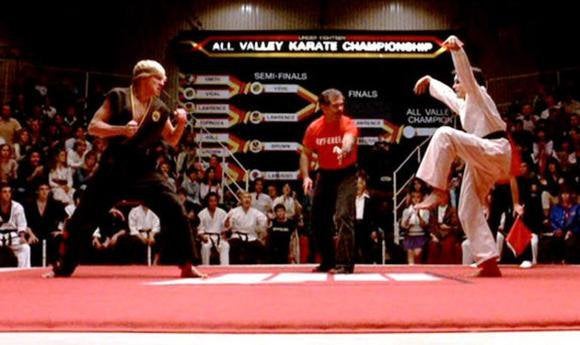 ★★★★☆
Probably every kid from every generation since 1984 is familiar with this coming-of-age classic, but if not, now's your chance. Oscar-winning director John G. Avildsen, of Rocky (1976), applied the hit underdog formula of that film to The Karate Kid (1984), and he came up with a big winner. It was a huge hit, a critical favorite, an Oscar nominee, and a launcher of many sequels. The charismatic, baby-faced Ralph Macchio stars as Daniel, a New Jersey teen who moves to California and instantly attracts the attention of several karate-trained local bullies. A humble janitor, Miyagi (Noriyuki "Pat" Morita) agrees to teach Daniel true karate, not just for fighting. As Daniel ramps up for the final fight, the stakes grow higher as he falls for the main bully's pretty girlfriend (Elisabeth Shue). No one who has seen it can forget Daniel's immortal, climactic "crane" stance, nursing his injured knee. Morita received a nomination for Best Supporting Actor.
Mauvais Sang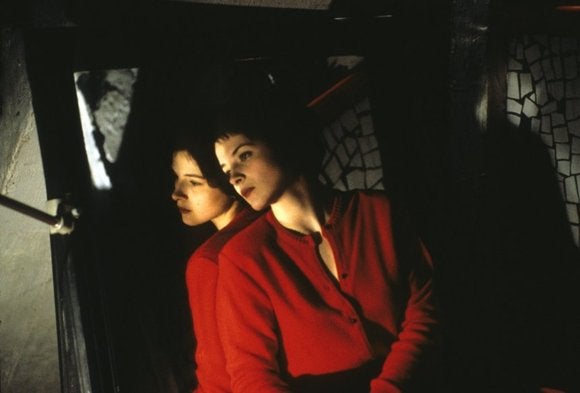 ★★★★★
Though his more recent Holy Motors (2011) was well-received, Leos Carax's largely unknown second feature Mauvais Sang (1986) deserves notice as well. An incredible film with an all-star French cast, it takes place in a terrible future where a new kind of disease kills people who have sex but aren't in love. Thankfully, it's not a disease-of-the-week movie; it's a heist movie, as two aging criminals, Marc (Michel Piccoli) and Hans (Hans Meyer), attempt to steal the newly developed cure and sell it on the black market. They hire a young thug, Alex (Denis Lavant, who can only be described as potato-faced). Alex brings along his girlfriend (Julie Delpy), but winds up falling for Marc's girlfriend (Juliette Binoche) instead. Carax has the kind of enthusiastic, brainy inventiveness that was once a staple of the French New Wave, and his movie has many wild flourishes. Lavant in particular brings a circus performer's aura to the movie, performing card tricks, dances, cartwheels, and fire-breathing.
The Hunt for Red October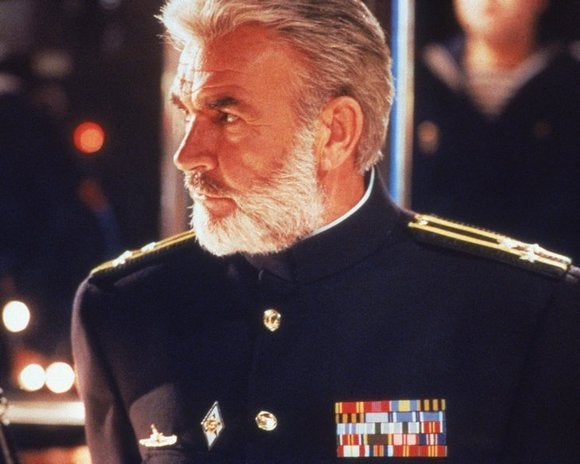 ★★★★☆
Many people's pick for the greatest submarine movie ever made, The Hunt for Red October (1990) was also the first Jack Ryan film, adapted from Tom Clancy's novel. Alec Baldwin plays Ryan in this film, though Sean Connery steals the movie as the charismatic captain of a new Russian super-sub who suddenly changes course and heads for the United States. Ryan gambles that the captain might be trying to defect, which leads to a complex high-seas chess game. Director John McTiernan, who was following up his massive hit Die Hard, came up with a nifty gimmick to subtly switch the Russian language to English without sounding awkward. It and everything else clicked: the movie was a critical and box office success and even won an Oscar for Best Sound Effects Editing. Real-life Senator and part-time actor Fred Dalton Thompson costars. Harrison Ford, Ben Affleck, and Chris Pine would take over the Jack Ryan role in future films.
Boyz N the Hood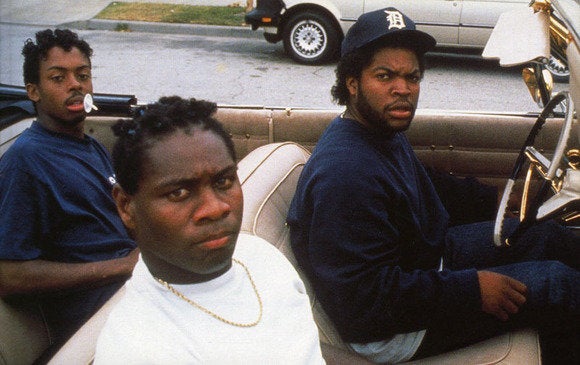 ★★★★☆
John Singleton's Boyz N the Hood (1991) was made during a time when Hollywood started gambling on young black filmmakers, perhaps looking for the next Spike Lee, and many good things came out of that all-too-brief period. Boyz N the Hood looks more like a period piece today, and it no longer has the incendiary, ripped-from-the-headlines feel it once did, but it's still an effective character drama, directed with kinetic urgency and feeling. It centers around three young men: the responsible, college-hopeful Tre (Cuba Gooding, Jr.), the talented football player Ricky (Morris Chestnut), and the street-smart thug Doughboy (Ice Cube). Together they discover just how difficult it is to avoid violence in this enclosed world. Singleton received Oscar nominations for Best Screenplay and Best Director. In the latter category, he is at this time still the youngest-ever nominee—at age 24—and also the first ever African-American nominee.
Basic Instinct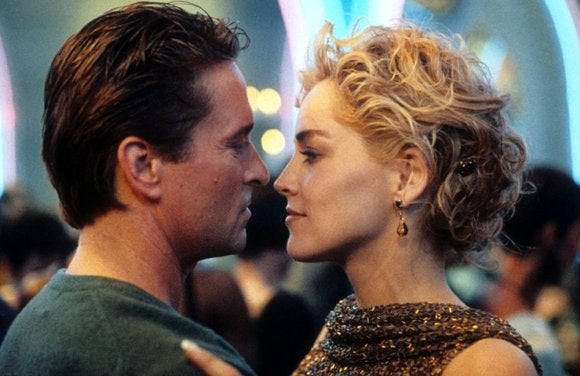 ★★★☆☆
Paul Verhoeven's Basic Instinct (1992) was all over the headlines in its day. First, screenwriter Joe Eszterhas collected a record $3 million for his screenplay, a figure that inspired jealousy and dismay among many. Then, the MPAA threatened an NC-17 rating unless 42 seconds of footage was excised. Finally, enraged LGBT groups began protesting the film's treatment of gay and lesbian characters, all of which probably brought the film more attention that it might have received. In the end, it's a kind of trashy classic, from a director that has made more than his share (Flesh & Blood, Showgirls, Starship Troopers, etc.). Michael Douglas won the role of the San Francisco cop who becomes involved with the prime suspect in an icepick murder case: crime author Catherine Tramell (Sharon Stone). With her infamous leg-crossing scene, Stone became a huge star. Overall, it's not exactly smart or tightly crafted, but it's a very sexy and highly lurid movie with fun use of San Francisco locations. Dorothy Malone, who acted with Humphrey Bogart in The Big Sleep, had her final role to date in the film.
The Dark Half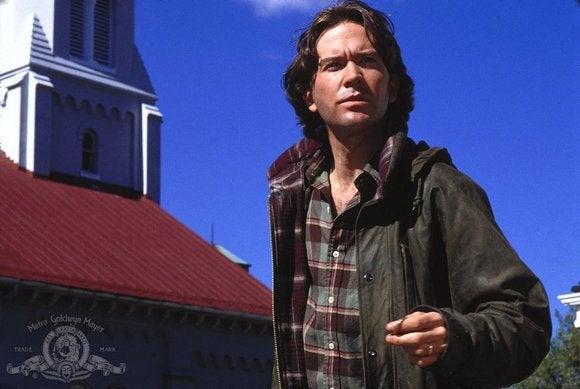 ★★★★☆
Legendary horror director George A. Romero (Night of the Living Dead) and his friend, author Stephen King, had worked together once before, on the anthology film Creepshow, when King offered Romero the movie rights to his best-selling book The Dark Half. Employed by a studio for the first time, Romero had trouble during production, and then when distributor Orion Pictures went out of business, the film was shelved (along with several others) for two years. And so, though its reception was not warm, The Dark Half (1993) is a very smart, serious horror film with a genuine sense of dread. Timothy Hutton gives a terrific performance as a King-like writer who wishes to give up his pseudonym, the one that writes all the money-making trash. Unfortunately, the pseudonym comes to life (also played by Hutton) and begins causing serious trouble. Amy Madigan, Michael Rooker, and Julie Harris costar.
Crimson Tide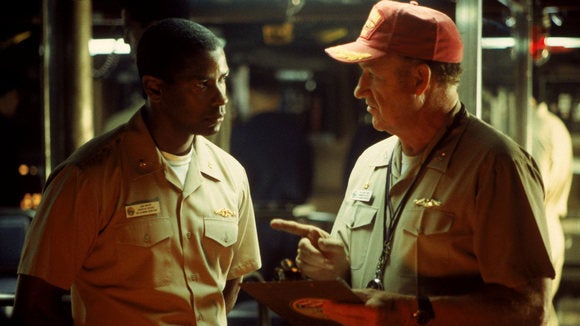 ★★★★☆
Another great submarine movie, Crimson Tide (1995) was one of the few times that the late director Tony Scott earned glowingly positive reviews for one of his slick entertainments. Luckily, it's hard to mess up having two of the greatest actors around, Denzel Washington and Gene Hackman, butting heads for two hours. It's a battle of book-smart versus street-smart. Washington plays Lt. Commander Ron Hunter, who has never been in battle but knows all the rules, and Hackman is Capt. Frank Ramsey, who trusts his instincts based on his life experience. An incomplete message begins a cat-and-mouse game as to whether or not nuclear missiles should be launched. Scott's glossy direction seems perfectly suited to the sub's limited space, and he turns in sturdy entertainment. Quentin Tarantino gave the screenplay an uncredited polish, and his added dialogue about movies, comic books, and TV shows is pretty apparent.
Dead Man Walking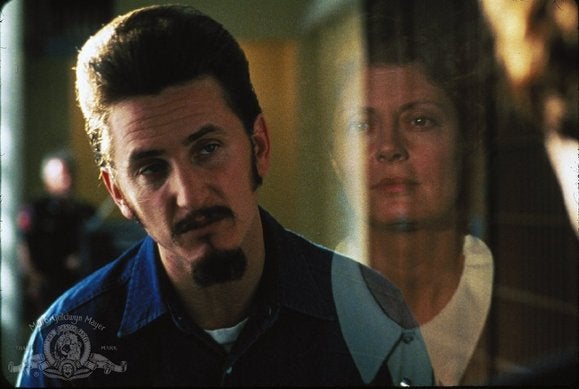 ★★★★★
Though it looked like award bait, Dead Man Walking (1995) is actually stirringly heartfelt and honest, focusing on strong characters and allowing the complex issues at hand to build slowly and organically at the edges. Based on a true story, the movie follows Sister Helen Prejean (Susan Sarandon) who goes to visit a convicted murderer, Matthew Poncelet (Sean Penn). She believes his claim that he's innocent and tries to change his sentence from death to life in prison. During her many visits, their conversation grows more intimate and they develop a close bond. Few movies are quite as emotionally open. Tim Robbins was nominated for an Oscar for Best Director, and Penn received a Best Actor nomination, while Sarandon won for Best Actress. Roger Deakins provides the movie's textured cinematography. Margo Martindale and Lois Smith costar, and Jack Black of all people has an early role as Poncelet's brother.
Primal Fear
★★★★☆
Primal Fear (1996) was one of those movies with an interchangeable title that would have found trouble standing out on a video store shelf, if not for one thing. It featured the astounding, mind-blowing debut of a young actor named Edward Norton. His work was so impressive that it won him two other major roles by the end of the same year, in Woody Allen's Everyone Says I Love You and Milos Forman's The People vs. Larry Flynt. Richard Gere is the actual star of the movie, playing a hotshot Chicago lawyer, Martin Vail, hired to defend a young man, Aaron Stampler (Norton), who is accused of murdering an archbishop. All evidence points to Stampler's guilt, but after a series of interviews, Vail begins to believe otherwise. Laura Linney and Frances McDormand costar. Gregory Hoblit directs, and though the film is uneven and too long, the power of the performances makes it worth seeing. Norton received a much-deserved Oscar nomination, but lost to Cuba Gooding Jr. for Jerry Maguire.
Croupier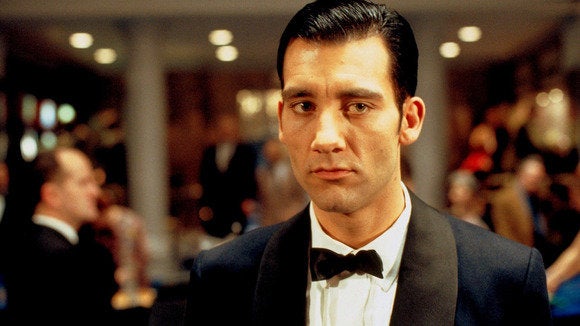 ★★★★☆
From out of nowhere, this little two year-old movie from two forgotten veterans became an unexpected smash hit in American theaters in 2000, and it made Clive Owen into a viable Hollywood star. Such is the power of the word-of-mouth hit. Croupier (1998) was directed by Englisman Mike Hodges (Get Carter) and written by Paul Mayersberg (The Man Who Fell to Earth). Owen plays Jack Manfred, a writer who takes a job as a dealer—or "croupier"—in a sleazy, third-rate casino, thinking that it will make good material for a book. He believes that we're all either dealers or gamblers, and he'd prefer to be a dealer, until a beautiful woman offers him a pile of money to help create a distraction so that a robbery can take place. Manfred sometimes narrates, either as himself, or as a character in his book, but the writing is so sharp that it always makes sense. Hodges turns in a patient film, emphasizing either cluttered or empty locations, with much waiting and watching. But it's constantly intriguing and frequently gripping. "Hang on tightly…let go lightly."
What's New on Netflix
Bad Santa
Basic Instinct
Bettie Page Reveals All
Blue Chips
City of God
Don't Look Now
Eight Men Out
Fever Pitch
Funny Face
Gandhi
Jane Eyre (2011)
Jersey Girl
Lawless
The Manchurian Candidate (2004)
Mean Girls
Oldboy (2013)
On Golden Pond
Out of the Furnace (7/9)
Patton
Philadelphia
Sophie's Choice
Star Trek: The Motion Picture
Star Trek VI: The Undiscovered Country
Tarzan (1999)
12 Angry Men (1957)
Under the Tuscan Sun
Venus