When you hear "connected home," the question that you ought to ask is, "Connected to what?" Because it's one thing for your phone to be able to control your lights and locks, using an app for the lights and another for the locks. But a better, more valuable thing is for your connected devices to work with each other, so you don't have to issue every command yourself.
Staples Connect just launched in the fall of 2013, but on Monday, the company announced an expansion of the platform, including a new hub from D-Link that adds two more wireless communication protocols, bringing the total number of existing products that work with Staples Connect—and its single, multiplatform app—to nearly 150.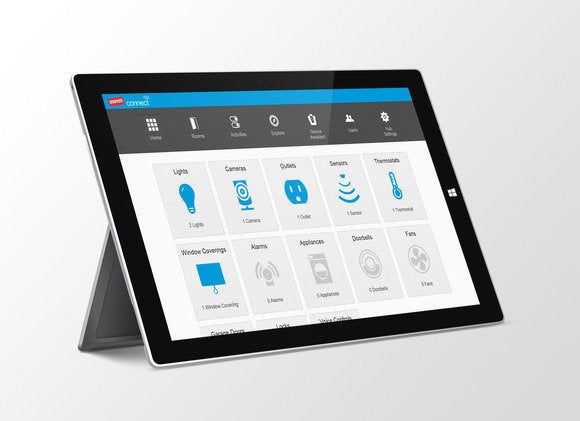 One of them is the wearable activity tracker Jawbone UP24. Just last week, Nest announced integration with Jawbone, letting the UP24 alert your Nest thermostat when you wake up, so your home can start heating or cooling to your preferred temperature even before you've left the snuggly cocoon of your bed. Staples Connect will work with the Jawbone UP24 in much the same way, only letting it trigger more actions, like turning on your lights or opening your blinds.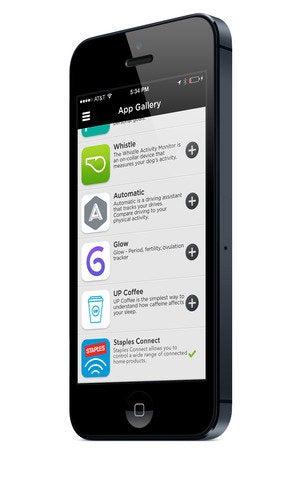 This multidevice integration is provided by the Staples Connect Hub. The existing hub, made by Linksys, will now retail for $50, half its original price; it combines Wi-Fi, Z-Wave, and the Lutron Clear Connect protocol. Starting this fall, the new $80 hub manufactured by D-Link keeps those protocols while adding support for ZigBee and Bluetooth LE (which is what the UP24 uses)—that expands the roster of existing devices the Staples Connect system can work with.
It's quite a roster, too. Staples Connect supports nearly 150 individual smart devices in pretty much every category, and made by brands you already know. It works with Philips Hue lightbulbs, this Z-Wave enabled Honeywell thermostat; smart locks from Yale, Schlage, and Kwikset; the Caseta line of lighting by Lutron; security cameras from D-Link; and Serena remote-controlled window shades, plus all kinds of connected outlets and sensors that can control or monitor the stuff you already own.
Staples Connect uses a single app for controlling everything that connects to the hub—the app was already on the web, as well as iOS and Android, but it's now on Windows 8 too, and coming soon to Samsung Smart TVs.
The app lets you set activities that group related actions together. The "go to bed" activity could lower your blinds, turn the thermostat down, check the locks, and turn off the lights, for example.
Roll your own connected home
Kits make it easy to get started, but the beauty of the system is that you can start with the hub and one or two things and built out from there. If my particular problem is that I routinely circle back two blocks from home to make sure I didn't leave the garage door open, a hub and this sensor can at least let me know if it's open, and I can always contact an installer if I'm not comfortable DIY'ing a Z-Wave solution to actual close the garage door remotely.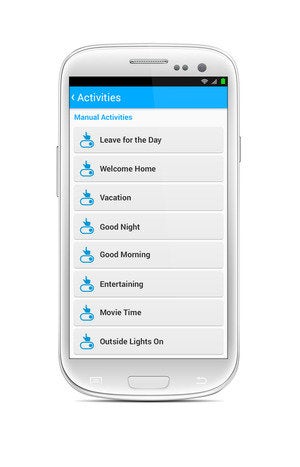 Using a connected hub to bridge multiple protocols and allow control by a single app is a smart idea, not just for Staples but also SmartThings and Revolv. And while every big event like CES and CE Week features more and more connected-home devices, none of the companies that integrate them has gained a ton of traction just yet.
Apple announced its own HomeKit tools for device makers to securely control smart home gadgets from an iOS device, but it remains unclear whether Apple will throw its weight behind a single protocol to spur its adoption, or surprise us with a hub-like, always-on device that was connected to our TVs all along. Staples is making a big push for its platform, with kiosks coming to 500 retail locations, but Google or Apple or even Samsung could always play the spoiler role.