ESPN is considering selling access to Major League Soccer (MLS) games online, without requiring viewers to be ESPN subscribers. This means that cord-cutters could access ESPN sports coverage.
"We've just got to think about other business models," said John Skipper, ESPN president and co-chairman of Disney Media Networks, during a recent media event held at EPSN's headquarters in Bristol, Connecticut. "We're not far along on any them, but we do think about how we might capture more money direct from consumers."
The background: Along with Fox and Univision, ESPN has just signed an eight-year deal with the MLS professional soccer league. The deal gives ESPN access to national MLS broadcasts, plus 200 games outside of viewers' local markets.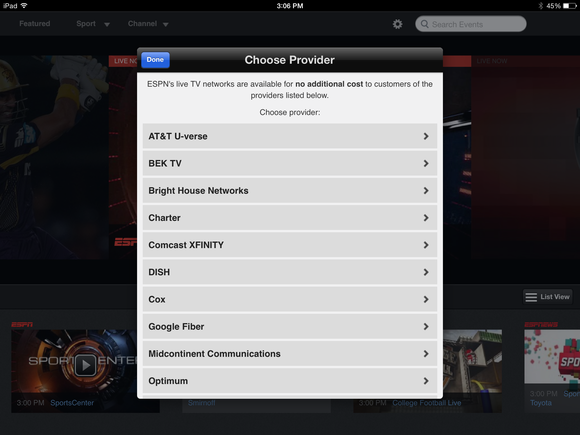 To capitalize on these rights, ESPN wants to get as many games to viewers as possible, which is why it is considering direct sales to consumers. Currently, viewers wanting to see MLS soccer on the web have to buy a $65 year/$16 month package directly through the soccer league, not ESPN.
"You saw us buy MLS digital rights," Skipper said. "It was a clue, but we still don't know what we will do with that. That's a direct-to-consumer package we bought. We could do it just like it's done now through multichannel distributors or we can do something different with it to go direct-to-consumer," he said.
Cord-cutters take note: Any games offered for sale on the Web will be separate from ESPN's pay TV deals, said Skipper. Small wonder: Given that ESPN gets $5.54 per month on average per cable/satellite TV subscriber—the biggest take among pay-TV channels, according to the research firm SNL Kagan—they're not going to do anything that might hurt their pay-TV cash cow.
ESPN is expected to make up its mind about streaming MLS soccer in the next few months, so stay tuned!