At just $35, Google's Chromecast streaming stick is the budget-minded choice for getting web-based content on your TV. A number of popular streaming services support the Chromecast, including Netflix, YouTube, MLB.TV, and most recently Redbox Instant. More are trickling out all the time: we recently heard talk about Slingbox signing onto the service, for example.
Still, competing media streamers like Roku and Apple TV offer more, such as ABC, Disney, ESPN, the NBA and NHL, PBS, and Vimeo, among others. Why don't these services work with Chromecast—especially when many of their own competitors do?
We weren't able to get answers from everyone, but a gratifying number of streaming providers did come though. Their answers about adding Chromecast support fell into three categories…
We plan to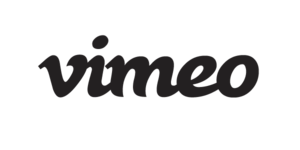 There's only one entrant in the Yes group: Vimeo. "We're looking into adding Chromecast support to our player, but cannot comment on estimated launch time," said Jessica Casano-Antonellis, Vimeo's Director of Communication. "It's an important addition."
You can already cast Vimeo from your computer's Chrome browser using the Google Cast extension, but it'll be better when a convenient Chromecast button is built right into Vimeo's mobile apps.
We'd like to
Two streaming services expressed vague desires to support Chromecast without going so far as to say they definitely would. The first was Beats Music.
Beats launched in January, and is busy getting onto as many outlets as it can. When we asked about Chromecast, Beats Music spokesperson Stephanie Saffer quoted an earlier blog post that read, "We believe music should be part of every aspect of life, and that means making music available in all places and in all forms fans desire."
That doesn't really answer the question, but competitor Rdio is on Chromecast, and Spotify has a weird workaround, so Beats should get moving.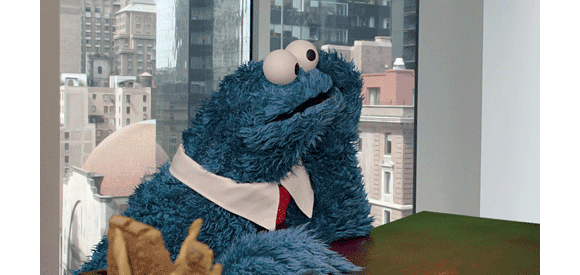 PBS expressed vague interest as well. "While we're not on Chromecast yet, we're open to nearly all video distribution platforms, "said Jennifer Rankin Byrne, senior director of media relations. "I would say it's possible, but we don't have anything to announce at this time."
We won't say
Our third category—basically a "no comment"—was the most popular, unfortunately. Take Amazon Instant Video, which is "available on hundreds of devices, including Fire TV, Kindle Fire tablets, iPad, iPhone, iPod touch, Mac, PC, Roku, Xbox, PlayStation, Wii, and connected TVs and Blu-ray players," said Sally Fouts, Amazon's senior PR manager. Glad to hear it, Sally; now what about putting Amazon's content on Chromecast? "I can't speculate on what we may or may not do in the future," she replied.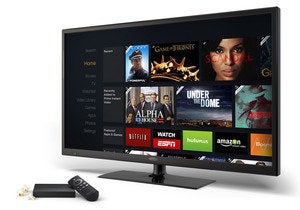 She's not alone. "We don't have anything to announce right now regarding Chromecast or other OTT platforms," said Morgan Seal, CBS Interactive's senior manager of communications. "We do offer full episodes on demand via our CBS app on Android, iOS, BlackBerry, and Windows 8." Which is why Chromecast support would be so welcome—we're ready to watch those full episodes and all the ads they contain on our big TVs!
As for Disney? Well, it's not on Chromecast directly, but the Mouse apparently already has things covered. "Our content is available via the Google Play Movies & TV app," said Bridget Osterhaus, director of communications at Disney-ABC Domestic Television. "In addition to Google Play, there are also Disney movies available through YouTube.com/movies." Both of those apps let you cast that Disney content to your Chromecast.
Our last response came from ESPN. "WatchESPN—ESPN's authenticated networks service that requires a video subscription from an affiliated provider—is currently accessible on Xbox 360, Xbox One, Apple TV, Roku, and Amazon Fire TV," said Kristie Chong, ESPN's manager of communications. "As far as Chromecast, we have nothing to announce at this time."
Google says relax
For its part, Google is taking an upbeat attitude to their quest for new streaming services. "We are actively working with major local content partners to support Chromecast. And with an open software development kit (SDK), anyone can now integrate their app or website with Cast to make content available through this device," a Google spokesperson told TechHive. "In fact, within a few short weeks of announcing the SDK, we already have 3,000 developers worldwide signed up to bring their apps and websites to Chromecast. So you'll soon have more TV shows, movies, videos, sports, music and games to choose from."
Chromecast is off to a great start, but more apps would make it even more attractive. We'll continue to keep a close eye on the platform and let you know as its remaining holes are filled with delicious streaming entertainment.