Netflix announced its financial results for the first quarter of 2014 on Monday, adding 4 million new streaming subscribers to bring its total subscriber base to more than 48 million. That's still significantly less than HBO's 130 million subscribers, but Netflix's streaming revenue topped $1 billion—that's a major milestone, since no individual quarter in 2013 cracked the billion-dollar revenue mark.
But to keep those revenue numbers up and help Netflix compete for content licenses and pay for original programming, some of you may have to pay a little more for your streaming fix, to the tune of an extra buck or two per month.
Ch-ch-changes
According to its letter to shareholders, Netflix is planning to raise the subscription price for new customers in the U.S. "Our current view is to do a $1 or $2 increase, depending on the country, later this quarter for new members only. Existing members would stay at current pricing (e.g. $7.99 in the U.S. for a generous time period."
In January, Netflix tested a similar price increase in Ireland (from €6.99 to €7.99), and grandfathered existing customers in for two years. So if you're not a Netflix subscriber yet, you might want to jump on that if you want to get the current $7.99 monthly fee for the next couple of years. Of the price hike, Netflix's letter to shareholders said, "These changes will enable us to acquire more content and deliver an even better streaming experience."
Amazon recently increased the price of a Prime subscription (which includes access to the Prime Instant Video service, very similar to Netflix) from $79 to $99 a year, which works out to $8.25 a month. A Prime subscription includes other perks, like free two-day shipping on a huge number of Amazon products, and a lending library for Kindle, so Netflix will really have to lean on the quality of its original shows to differentiate itself from that competition, should the monthly fee rise to $8.99 or more.
Still, Netflix CEO Reed Hastings doesn't see Amazon Prime-versus-Netflix as a zero-sum game. On the first-quarter earnings call live-streamed on YouTube, Hastings said he's a Prime member himself, because he sees Amazon's service as complementary. "We're building this ecosystem together that's about Internet video," he explained. "The big theme is Internet video taking share away from linear video, and so we're all participating in that transformation." Netflix is working with Amazon to add its catalog to the Fire TV's voice search; Hastings said it should be out sometime this year.
Two thumbs up for original programming
Netflix does have a lot of confidence in its original shows, including Season 2 of House of Cards, which debuted in February and was cited as a growth factor in the first quarter. Documentary film Mitt also debuted on Netflix during the quarter, within a week of its word premiere at the Sundance Film Festival. Netflix even nabbed its first Oscar nomination for original documentary The Square.
Season 2 premiere dates are locked in for Ricky Gervais's series Derek (May 30) and Orange Is the New Black (June 6)—in fact, the season 2 trailer for Orange Is the New Black has already racked up nearly 6.5 million views on YouTube in just four days.
Internationally, Netflix is seeing strong growth, driven in part by its ability to show first-run American TV series. By releasing a new episode every week, international customers don't have to wait for a season to be over before they can watch the whole thing. Netflix can get episodes to those audiences within anywhere from 24 hours to seven days of their airing in the States—international markets saw the last season of AMC's Breaking Bad on Netflix within days of each episode's U.S. airing, and new series premiering that way include spinoff Better Call Saul, as well as From Dusk Till Dawn (currently playing on cable channel El Rey), and FX's new Fargo series.
ISP performance and the great Comcast shakedown
"Comcast is providing a much improved Netflix experience to their broadband subscribers," the shareholder letter mentioned, while calling out AT&T's fiber-based U-verse as having surprisingly poor performance compared to smaller DSL ISPs like Frontier, CenturyLink, and Windstream.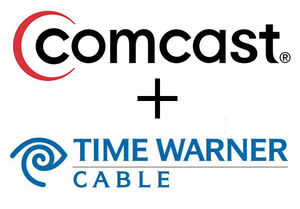 AT&T wrote a blog post last month saying that Netflix's delivery cost should be borne by Netflix and not by the ISPs upgrading their networks to handle Netflix's volume of traffic, but the comments include tons of Netflix customers pointing out that they pay AT&T plenty for access to the Internet, which should include Netflix. Netflix officially opposes the proposed Comcast-Time Warner merger, even while "reluctantly" paying interconnection fees to large ISPs like Comcast to ensure a quality streaming experience.