It's almost time for the annual San Francisco International Film Festival, the oldest in the United States. And as it happens, Netflix just debuted a handful of international films. They have a different perspective on things—specifically, these films tend to have a more broad-minded view of eroticism and a more condemning view of violence. If anything, these 10 movies are proof that the world is becoming even more of a melting pot, with cultures mixing together into an interesting, amazing new brew. Hopefully you're in the mood to read subtitles!
A Touch of Sin (2013)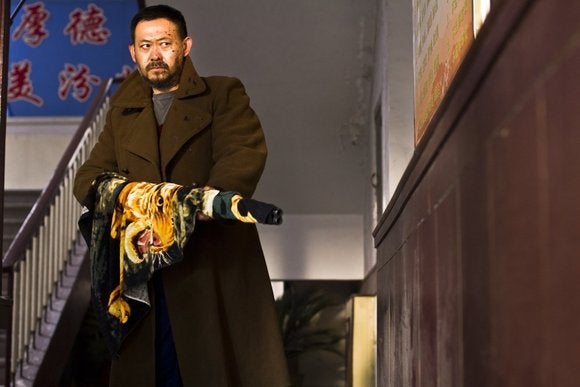 ★★★★☆
Arguably China's greatest living filmmaker, Jia Zhang-ke, has created a series of films that are politically aware, yet also deeply personal. His latest, A Touch of Sin (2013), is more pointed—and bloodier—than his earlier films, but like Platform (2000) and The World (2005), it's a smart combination of the intimate and the ambitious. It tells four stories about characters who are bent out of shape due to, either directly or indirectly, work and the economy. One character tries to stand up to the crooked village boss and pays a price. Another—Jia's muse and regular leading lady Zhao Tao—is having an affair and runs into her lover's wife at her job, a massage parlor in a red light district. With consummate artistry, Jia conjures up many images, such as a horse-drawn carriage on the loose, that cleverly illustrate his ideas.
Bastards (2013)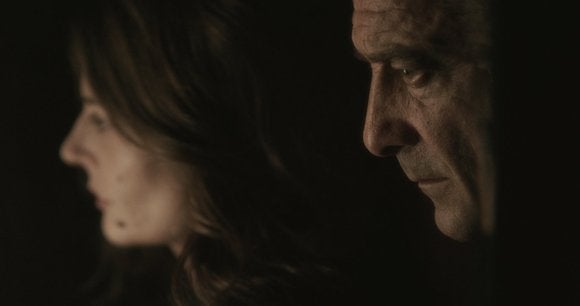 ★★★★☆
Raised in colonial Africa, Paris-born Claire Denis (Beau Travail, Trouble Every Day) has a unique worldview among filmmakers, with her striking use of environment and her poetic, frequently wordless images. Her latest work, Bastards (2013), is not one of her most successful, although it's still very much worth seeing. It's a crime story, in which a ship's captain, Marco Silvestri (Vincent London), abandons his job to investigate the death of his brother-in-law. He learns that it may have something to do with wealthy businessman (Michel Subor) and the businessman's mistress, Raphaelle (Chiara Mastroianni). He begins sleeping with Raphaelle—Denis spends extra time on the textures and moods of their love scenes—which brings on more immediate trouble. Denis is not at her best with complicated plots, but she can create powerful moments of menace or desire with a single gesture.
The Diving Bell and the Butterfly (2007)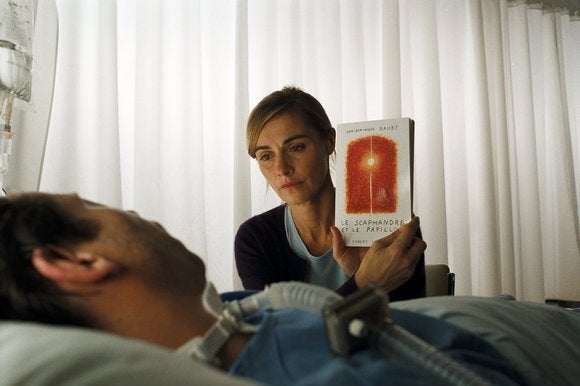 ★★★★☆
This experimental, powerful, moving, and even sensual French movie was directed by an American, Julian Schnabel, which just goes to show how international films in general are becoming, and how obsolete the phrase "foreign film" is. Fashion magazine editor Jean-Dominique Bauby (Mathieu Amalric) suffers a stroke and becomes almost totally paralyzed, except for his left eye. This movie tells the story of how he learned to use his eye to communicate and eventually to write the book that this movie is based on. Schnabel films large portions of the movie from Jean-Do's point of view, with several beautiful women gazing at him (and at us), while we hear his thoughts. Despite the dark material, The Diving Bell and the Butterfly (2007) was an art-house success and earned four Oscar nominations.
The Witnesses (2007)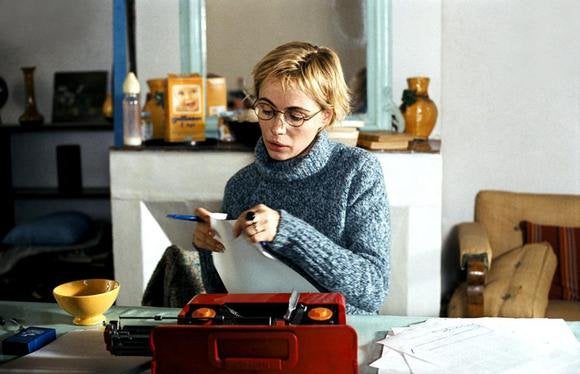 ★★★☆☆
Like many of his colleagues, French cinephile André Téchiné ( Wild Reeds) reviewed films for the magazine Cahiers du cinema, championing the work of auteur filmmakers the world over, before turning director. But unlike his colleagues, he never really became an auteur himself. Set in the 1980s, The Witnesses (2007) begins like a half-baked comedy of errors, centering around five characters. A gay, middle-aged doctor (Michel Blanc) picks up a lover in the park, who then turns around and seduces the doctor's best friend's husband (Sami Bouajila). It descends into an AIDS drama for a while, but then turns into something quite a bit more thoughtful and moving during its final quarter, revealing that Téchiné had something deeper in mind all along. The astoundingly beautiful Emmanuelle Béart also stars.
Secret Things (2002)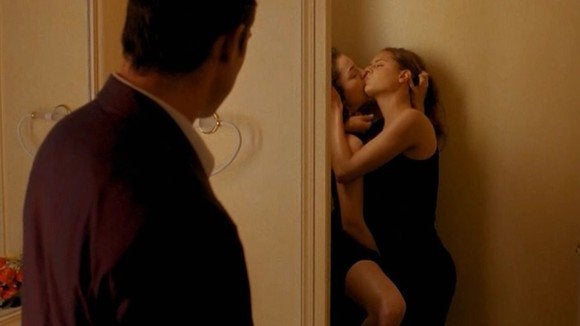 ★★★☆☆
Highly acclaimed in its native France, Jean-Claude Brisseau's Secret Things (a.k.a. Choses secrètes) (2002) doesn't often make sense, but it has enough sex, nudity, murder, and shocking visuals to make it worthy of an exploitation classic. It begins with two beautiful women, Sandrine (Sabrina Seyvecou) and Nathalie (Coralie Revel), working in a bar. When they're fired on the same day, they become roommates and experience a sexual awakening together. They then decide to get jobs and seduce their way to the top. But they don't count on meeting the mysterious Christophe (Fabrice Deville) who seems to have sinister powers and who may have something to do with a weird cloaked figure that occasionally lurks nearby. Director Brisseau went on to make the equally sexy, equally confusing The Exterminating Angels.
Amores Perros (2000)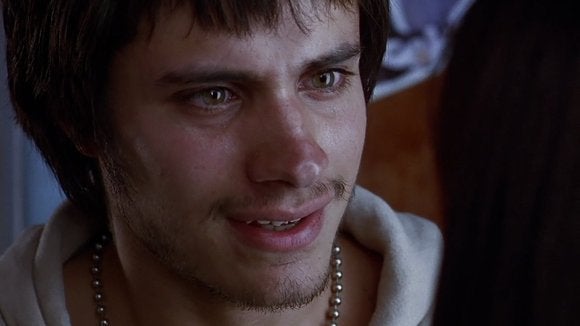 ★★★★☆
Alejandro González Iñárritu's Amores Perros (2000), from Mexico, was a significant hit for a two-and-a-half-hour subtitled movie. Perhaps this was because its structure was so close to that of Pulp Fiction. It tells three stories, wherein bits and pieces of each intertwine with the others. A young man, Octavio (Gael Garcia Bernal), tries to raise money through fighting dogs so he can run away with his brother's wife. The movie opens with a blast, with Octvaio racing through the city streets, a bleeding dog in the back seat, being chased by a mysterious truck. In the other stories, we meet a beautiful model, a married businessman, and an ex-revolutionary murderer who spies on a young woman. A traffic accident ties everything together; it's the skeleton of the movie, but dogs are its heart. The movie is relentlessly violent and sometimes animals are involved, but if you have a strong stomach, it's exhilarating.
Burnt Money (2000)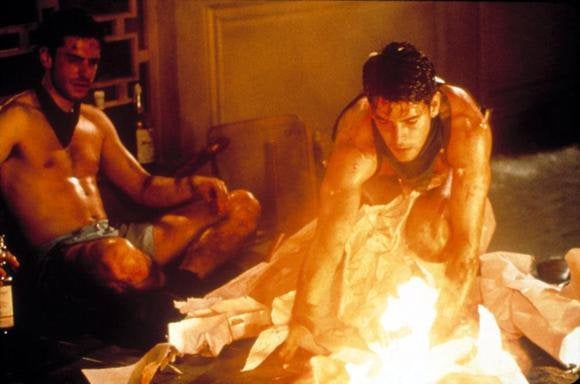 ★★★☆☆
Hailing from Argentina, director Marcelo Piñeyro's Burnt Money (2000) comes from a true story that's legend to the locals. Nene (Leonardo Sbaraglia) and Angel (Eduardo Noriega) are lovers first, and robbers second, though that equation is tested when a job goes bad and they, along with the rest of their gang, must hide out in Uruguay, in a sweltering apartment. The tension grows thicker and sexual urges are pent up. Since Angel is wounded, Nene sneaks out for some companionship, which eventually leads to the bloody showdown. The movie doesn't try to transcend genre conventions, but rather embraces them, using the big climax as a kind of cathartic release to the increasing pressure.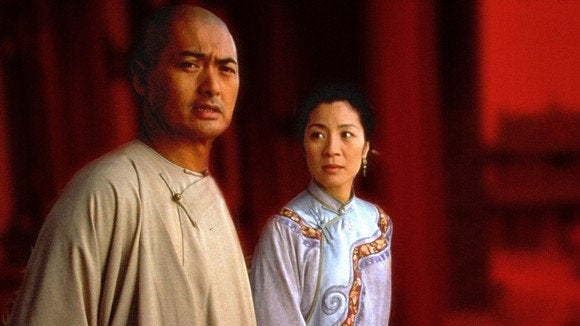 ★★★☆☆
One of the most popular and successful of all foreign-language films, the Taiwanese director Ang Lee's Crouching Tiger, Hidden Dragon (2000) takes a few decades of martial arts classics, slows them down, puffs them up, and makes them seem acceptable and admirable—basically, it's a martial arts movie for people who have never seen one before. The movie has some long, draggy sequences, and it lacks some of the reckless, inventive fun of the original Hong Kong kung-fu films. But many of the movie's wire-work sequences—choreographed by the great Yuen Woo-ping—are incredible and quite beautiful, and stars Chow Yun-fat, Michelle Yeoh, and Zhang Ziyi are highly charismatic. Overall, it's an enjoyable film, even if it doesn't quite stack up to classics like A Touch of Zen or Swordsman II. It won four Oscars, for Best Foreign Language Film, Cinematography, Art Direction, and Costume Design. A sequel is on the way!
Show Me Love (1998)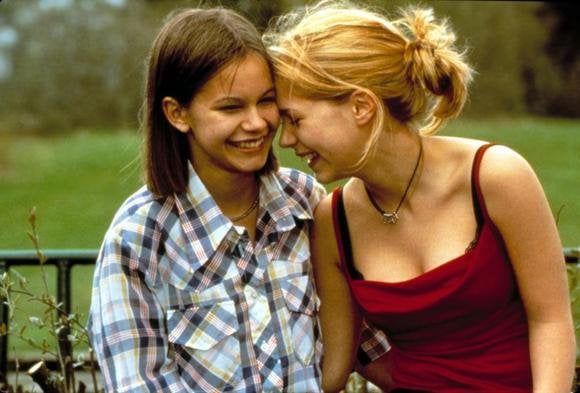 ★★★★☆
The feature debut of Swedish filmmaker Lukas Moodysson, Show Me Love (1998) is a simple teen romance between two lost, lonely girls. Outsider Agnes (Rebecca Liljeberg) and beautiful popular blonde Elin (Alexandra Dahlstrom) have nothing in common except a feeling of being stuck in the same small town, Amal. (The original title, changed for U.S. release, was Fucking Amal.) Agnes throws a birthday party and no one shows up, except for Elin and her friends, who only came for a joke. On a dare, Elin and Agnes kiss, but it turns out to be an experience that neither of them forgets. The film climaxes not at the senior prom, as usual, but on a prank as the girls are locked in a bathroom together. Their solution, and the conclusion, is rather wonderful. Moodysson's movie is intimate, organic, and heartfelt, and, in Sweden, gave Titanic a run for its money.
For a Few Dollars More (1965)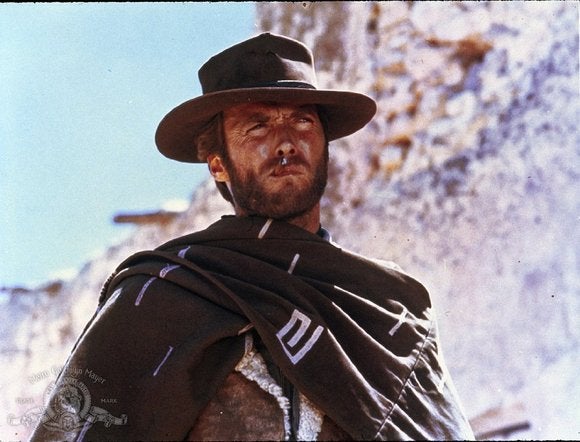 ★★★★★
Sergio Leone's masterful For a Few Dollars More (1965) once again stretches the definition of "foreign film." It was filmed in Italy, by an Italian director, with an international cast and an American star. It was always intended for dubbing into various languages for release, so there's no official Italian-language version. It tells the story of two bounty hunters, played by Clint Eastwood and Lee Van Cleef, who are on the trail of a murderous outlaw. They reluctantly team up, with Eastwood pretending to join the villain's gang and Van Cleef calling the shots. Amazingly, all the characters are clever and cunning, raising the stakes in every scene. Leone's use of space and rhythm is still unmatched in the history of cinema. Ennio Morricone provided the powerful, suspenseful score, and the legendary German actor Klaus Kinski plays an evil thug. For the original American release, all references to Eastwood's character's name, Monco, were deleted so that the film could be advertised as part of the "Man with No Name" trilogy.
What's New on Netflix
Ali
Alice (1988)
Amistad
Angel Heart
Bad Company
Barton Fink
Bedrooms and Hallways
The Bells of St. Mary's
Braveheart
Chinatown
Close Encounters of the Third Kind
Death Wish
The English Patient
A Fierce Green Fire
The Fifth Element
Gattaca
Gentlemen Prefer Blondes
The Graduate
Insidious Chapter 2
Jane Eyre (1944)
Kings of Pastry
A League of Their Own
Man Hunt (1941)
Mean Girls
My Bodyguard
The Naked Gun 2-1/2: The Smell of Fear
Rabbit-Proof Fence
Rocky
Rocky II
Rocky III
Rocky IV
Roger Dodger
Scary Movie 3
Sense and Sensibility
Sherman's March
Spanglish
Survival of the Dead
The Terminator
Titanic
The Witnesses
The Yards