While Google's Chromecast has been getting a lot of new apps lately, live video has been one of the bigger missing pieces. That's starting to change now, with the arrival of MLB.TV and live video support in YouTube.
Subscribers to MLB.TV Premium (which costs $130 per year) can now stream games to Chromecast with the existing MLB At Bat app for iOS and Android. Just select the game you want to watch—home and away channel feeds are supported—and hit the Cast button in the top-right corner. The only thing missing is support through the web version of MLB.tv.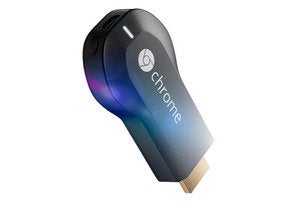 YouTube's Android app is also getting support for live video in version 5.6, according to XDA Developers. This functionality is still rolling out now, following the launch of live video for the desktop version of YouTube earlier this month.
Other sources of live video are on the way too. Last week, Aereo said it will add Chromecast support on May 29, and SlingPlayer will reportedly work with Chromecast in the future. Although Twitch.tv hasn't yet delivered on an earlier promise of Chromecast support for live game streams, unofficial apps are now available.
Chromecast has also received lots of other new apps over the last few weeks, including Rdio, Vudu, Crackle and Rhapsody, and rudimentary web video casting is now available in the Chrome beta for Android.
With the new additions, it's getting harder to call out any glaring weaknesses in Chromecast's app catalog. A few noteworthy apps are still missing, including WatchESPN, Flickr, and Spotify, but at this point, there's a good chance the $35 TV dongle will have your basic needs covered.