At a Glance
Expert's Rating
Pros
Clever interface focuses on content instead of apps
Impressively accurate voice searches
Kid-friendly Freetime section is built in
Great for tinkering, with the ability to sideload Android apps
Cons
Voice search doesn't search all content sources.
Needs some more apps, and even some Amazon-provided features weren't live on Day 1.
Our Verdict
For Amazon Prime subscribers, Fire TV promises less time spent browsing and more time watching. Everyone else might feel left out.
If you're a regular Amazon Instant Video watcher, your choice of set-top boxes is fairly simple. You could pick up a Roku 3, which has the simplest interface and the broadest selection of apps (including one for Amazon); but for serious Amazon Prime junkies, it doesn't get any better than Amazon's own Fire TV.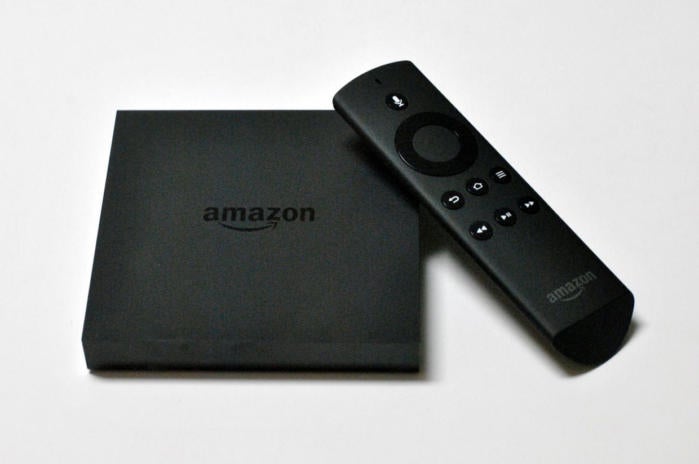 Unlike other set-top boxes, which send you foraging through individual apps, Fire TV puts the actual video content front and center. Turn on the box, and you're immediately presented with dozens of recommendations of what to watch, nearly all of it sourced from Amazon's $99-per-year subscription service or its on-demand video store. You can also view any photos and video from Amazon Cloud Drive—with unlimited photo storage for Prime subscribers—and stream more than 1 million songs from Prime Music.
Granted, the Fire TV isn't all about Amazon services. Some movie and TV listings will tell you when a video is available for free from another app, such as Hulu or HBO Go. The Fire TV also has plenty of standalone third-party apps, including Netflix and Sling TV, even if they don't all flow into Amazon's home-screen listings and universal search.
Still, it's hard to shake the notion that the Fire TV is all about using Amazon services. Even the ability to fling Prime videos from a mobile device to the big screen requires an Amazon Fire Phone or Fire tablet. Other devices can only send videos from YouTube and Netflix—at least until Amazon gets its Fling SDK off the ground.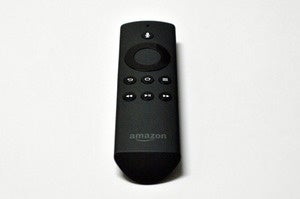 Assuming you're okay with this, there's a lot to like about Fire TV beyond just its interface. Its remote control is the most comfortable of any current set-top box, with soft-touch plastic and just the right amount of button clickiness. Voice search was surprisingly accurate, even for many hard-to-pronounce names, and while there's no headphone jack on the remote control, you can connect wireless headphones via Bluetooth. Amazon offers a selection of games as well, though you'll want a Bluetooth remote ($40, sold separately) to play many of them.
The $99 Fire TV isn't Amazon's only attempt at a media streamer. You can get Amazon's Fire TV Stick for $39. It offers the same interface and streaming-video capabilities for considerably less cash. It's worth considering for a secondary or tertiary television, but we'd lean toward the full-blown Fire TV for your main living-room setup. The interface is more fluid, the remote control is of much higher quality, the voice search comes in handy, and the added connectivity options (ethernet, USB, optical audio) could be necessities depending on your setup. Quite simply, it's the best box for consuming Amazon content that money can buy.
Editor's note: This review supersedes our original review of the Amazon Fire TV. You'll find our previous opinion preserved here.