No conversation about Major League Baseball's MLB.TV video-streaming service is complete without discussing the gaping hole at its heart: Games featuring teams in your local market aren't available.
Two groups of people are upset over this wrinkle. There are people who subscribe to cable or satellite TV, but want to watch their favorite team's games when they're at work or on the go. And then there are the cord cutters, who want to use MLB.TV as a way to watch their favorite team without subscribing to cable or satellite TV.
For the first group, there might be some hope. In the past, several teams have experimented with allowing their local games to be available for local cable or satellite TV subscribers. Like NBC's Olympics coverage, or a service such as HBO GO, the way this would work is that you verify your subscription to your television provider, and then MLB.TV would give you access to local games. (In the meantime, you'll need a Slingbox, TiVo, or some other home-TV box that allows you to stream your home TV to a remote location.)
There's probably also hope for fans who are not in a TV market served by a baseball team, yet are inexplicably considered part of that team's TV territory. This is a story about money, and there's probably money to be made by selling a video package to, say, the citizens of Las Vegas that allows them to watch games featuring the San Francisco Giants, which are blacked out and yet not available on local TV. (The same situation exists in Hawaii. And a similar one exists in North Carolina for Nationals and Orioles games—they're not available on cable, but they're still blacked out.) At some point, the money to be made from those fringe markets will outweigh the decades-old blackout system that's in place.
Home games are blacked out in the first place to protect local cable stations from losing viewers. You would think that those stations would be perfectly happy to let local viewers watch their broadcasts, complete with ads. But that's not the way cable television works: In addition to advertising revenue, cable stations make money directly from cable and satellite providers, who pay the cable company to carry their channel. (In the case of cable channels owned by cable companies, the profit comes more generally from cable subscriptions driven by the existence of those channels.) In a world where any local person could watch local baseball broadcasts without subscribing to cable or satellite, the ad revenue would remain intact… but the big money from the TV providers would dry up.
These days, there are actually lots of ways to watch live TV on the web and on mobile devices. But in most cases, you have to have an existing cable TV account to get to that access. More television providers are becoming willing to provide streaming access to live video… so long as they are accessed by paying subscribers, not cord cutters.
Cable and satellite companies aren't stupid. They know that lots of people would like to cut the cord, but that a few types of programs—most notably live sports—will keep fans ponying up monthly for access. Every time I've thought about cutting the cord, I get to the moment when I realize that I won't be able to watch any live sports. I'm a baseball and football fan, so that's the end of that discussion.
Such is the burden of a sports fan in the 21st century.
Keeping sports content exclusively available on pay TV isn't cheap. But TV providers clearly think it's a good investment. Look no further than the deal the Los Angeles Dodgers struck with Time Warner cable last year: the cable company will pay the team more than $7 billion over 25 years. And it's not just huge markets like L.A.: the Texas Rangers struck a similar deal for $3.1 billion over 20 years.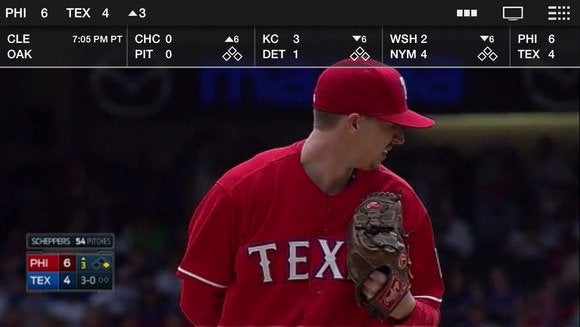 The size of those deals shows you how valuable locking up live sports on traditional TV can be. The lengths should give anyone who expects a quick resolution that favors cord cutters serious pause. Cable companies are forking over billions of dollars in order to keep you from cutting the cord, and they're locking in those deals over decades.
One never knows what the future might bring. It's entirely possible that in five or 10 or 20 years time, the economics of baseball and television will have changed so much that all these distinctions won't matter. But the simple fact is that Time Warner cable or Comcast or whatever future conglomerate ends up owning the Los Angeles Dodgers TV rights will still be paying the Dodgers hundreds of millions of dollars per year into the 2030s. If you're a Dodger fan and you're in L.A. and you want to see them play on TV live, you're going to have to pay.
Someone's got to fund Clayton Kershaw's salary. And guess what? If you want to watch the games live, it's going to be you. One way or another.