The already infamous "Netflix for pirates" app, Popcorn Time, is back at it again. After officially going out of service on Friday, Popcorn Time has risen from the dead under new management.
Popcorn Time is a dead-simple video streaming app that lets you watch some of the hottest movies currently available such as American Hustle, Frozen, Gravity, and The Wolf of Wall Street.
Unlike more reputable services, however, this open source project relies on filesharing torrents to stream the movie to your PC—an act of questionable legality in the U.S.
Shortly after Popcorn Time began operations, the free app was summarily driven off the Internet, presumably by Hollywood's copyright police. "Our experiment has put us at the doors of endless debates about piracy and copyright, legal threats and the shady machinery…And that's not a battle we want a place in," the app's development team said on Friday in a blog post attributed to Popcorn Time mascot.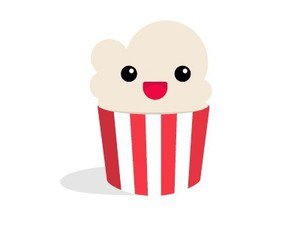 That appeared to be the end of Popcorn Time. But wait! Like so many other pirate ships sailing the digital seas, this one refused to be sunk. By Sunday, another team had taken over development of Popcorn Time with a new website and a new open source project on GitHub.
An earlier report by TorrentFreak said the popular torrenting site YTS (formerly YIFY) were the ones resurrecting the app. A fitting move since Popcorn Time relies on YIFY torrents for its streaming catalog.
But within hours, YTS disavowed any formal association with Popcorn Time, calling it "a community driven project, not owned nor maintained by a single person or entity."
At least one member of the YTS team, however, appears to be a driving force behind the revived Popcorn Time app. Anyone who used the former Popcorn Time desktop app for Windows, Mac, and Linux may have to update to a newer version now that Pochoclín has found a new home.