Aereo users in Salt Lake City and Denver are finding themselves out of luck this weekend after the television streaming company was forced to shut down its services in those two cities—the result of a court order handed down from US District Court Judge Dale A. Kimball.
The shutdown took effect at 10am Saturday, March 8, according to the company's Twitter account. The Salt Lake Tribune reports that Judge Kimball made his initial ruling on February 18th in response to a lawsuit filed by four local TV stations in Utah to fend off the TV streaming service.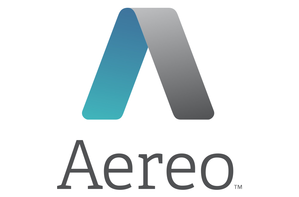 Aereo appealed, as you might expect, but on Friday the 10th Circuit Court of Appeals denied the company's challenge of the original ruling.
"We're very disappointed that the District Court in UT chose to take a different path than every other Court that reviewed our tech," Aereo stated in a series of tweets posted to its Twitter account. "We're unwavering in our belief that our technology falls squarely w/in the law & we look forward to continuing to serve our consumers."
Aereo, for the uninitiated, is best described as a "remote DVR" service. It uses a collection of tiny HDTV antennas to capture live over-the-air television broadcasts, which you can then watch from a wide array of Internet-connected devices. The service is already available in 11 major US cities, and plans to expand to 19 more cities in the not-too-distant future.
The shutdown is the latest chapter in a courtroom battle on the legality of the service that has dragged on since 2012. Broadcasters—including the likes of Disney, News Corp, CBS, and Comcast—have argued that Aereo counts as a "public performance" of their programming, and therefore violates US copyright laws.
Aereo, on the other hand, argues that it isn't considered a public performance since each user leases their own dedicated antenna from the company, so the individual streams aren't being shared with a wider "public" audience. Up to this point, Aereo had been successful in fending off legal challenges. The Supreme Court has agreed to take up the case, which should lead to a final ruling on the subject.