Dish is one step closer to launching an online television service, and all it cost the satellite TV provider was the commercial-skipping feature in its Hopper DVRs.
Dish and Disney announced a wide ranging partnership late Monday that gives Dish the right to live-stream Disney channels such as ABC, the Disney Channel, and ESPN over the Internet.
Dish has also agreed to disable its AutoHop commercial-skipping feature on its DVRs for the first three days after a show airs on Disney-owned channels. The three-day period after the initial air date is known as the C3 window and is crucial for a network's advertising revenue. During the C3 window, Nielsen measures how many commercials people watch during live broadcasts and on DVR playback. Those audience metrics are then used to set prices for ad slots.
The changes to AutoHop will only apply to Disney channels. Other channels will still have AutoHop functionality after 1 AM in the morning following a show's air date. Dish is also engaged in litigation with CBS, NBC, and Fox over AutoHop.
What will Dish do?
Dish has yet to announce what it plans to do with its new rights to live-stream television broadcasts.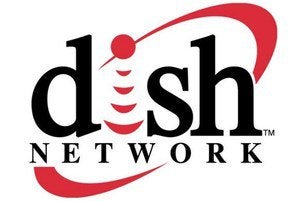 An online-only cable offering wouldn't get much traction offering just Disney content. But Dish may be hoping the Disney deal will become a template for negotiations with the other networks.
If that happens, Dish would be in a strong position to offer a wider array of live streamed content.
Whether or not we see Dish get more content for online streaming, the question is what kind of Internet TV service would Dish offer? The holy grail for cord cutters would be a la carte offerings where you could pick and choose only the channels they want. Thereby avoiding a hefty cable bill.
That sounds like something that would have to come directly from content providers, however, and not a middle man like Dish that depends on subscription revenue.
Nevertheless, the Dish-Disney deal has rightly been called a landmark agreement and could signal a fundamental shift in how Americans access television content.