Oscar week is almost here, and for some, it's time to pour through the nominees and see as many as they can. But for others, it's time to totally ignore the hype and start looking at some of the more underrated, overlooked or flat-out ignored movies of recent years. Then there's an even lower category: guilty pleasures. These are movies that are not good by any standard definition, but that contain certain elements that make them enjoyable in spite of themselves. Here's our roundup of several recent, and some slightly older, examples of these uncelebrated movies.
Hansel & Gretel: Witch Hunters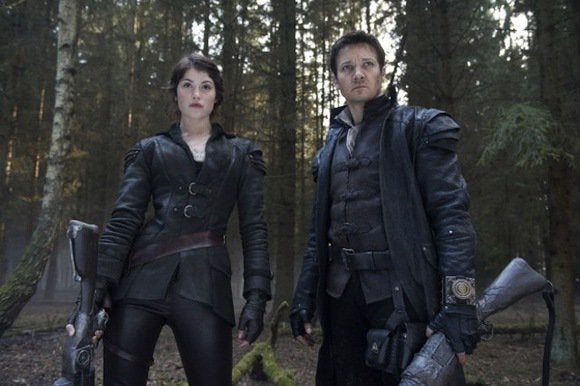 ★★★☆☆
Released in January, Hansel & Gretel: Witch Hunters (2013) was quite unlike most of last summer's bloated PG-13 blockbusters. It went totally crazy, embracing its bloody, gory R-rating, stripped of all fat and filler. It clocked in at a snappy 88 minutes, practically hustling viewers out the door before any of it could sink in. Jeremy Renner and Gemma Arterton star as the grown-up brother and sister of fairy tale lore, who now wear tight leather outfits, brandish cool weapons, and rescue children from witches for a living. Unfortunately, this time, they face an extremely powerful witch (Famke Janssen) with much bigger plans. Norwegian filmmaker Tommy Wirkola directed.
Passion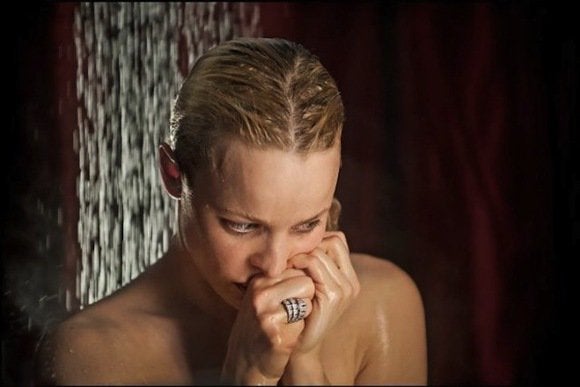 ★★★☆☆
Filmmaker Brian De Palma once commanded a certain amount of attention for his intense, obsessive crime and horror films, but these days not so much. His overlooked Passion (2013) is done in high style, with heavy blues, black slashes, split-screen, jump shocks, and nightmares (through award-worthy cinematography by José Luis Alcaine). Rachel McAdams stars as a high-powered advertising executive, who cultivates a close relationship with her assistant (Noomi Rapace) and steals one of her ideas. This leads to a power struggle involving sex, humiliation, blackmail, and finally murder. It's not one of De Palma's stronger narratives, but it is very powerful in its below-the-belt fashion.
Stuck in Love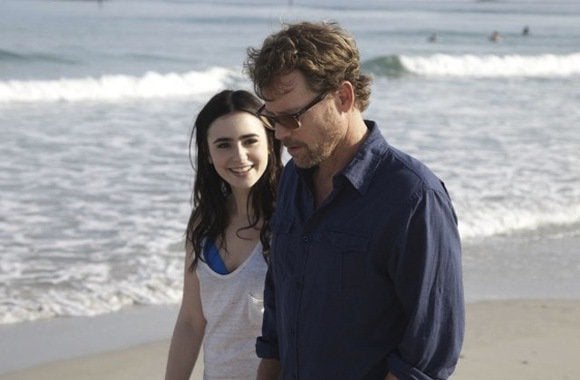 ★★★☆☆
Most movies about writers tend to fall into the same trap: the writer becomes a passive observer, simply absorbing material for his or her future works. However, Stuck in Love (2013) manages to explore the theme of how much a writer needs to open him or herself up to love in order to write well. Greg Kinnear plays a successful writer who is stuck on his next book. Instead he pines after his ex-wife (Jennifer Connelly) and sleeps with a married neighbor (Kristen Bell). He also coaches his grown children in their budding writing careers. His daughter (Lily Collins) is cold-hearted and calculated, while his sensitive son (Nat Wolff) seeks true love. Director Josh Boone gives these characters welcome depth, though a subplot or two seems misplaced. Stephen King's voice can be heard in one scene.
Haunter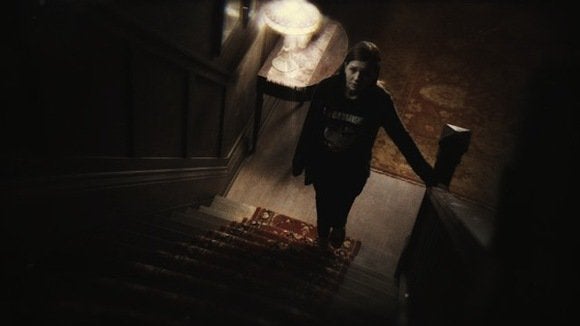 ★★★☆☆
With Haunter (2013), cult director Vincenzo Natali (Cube, Splice) delivers an unusually low-key scare picture, refraining from gore, language, or sex. The charisma and sweetness of star Abigail Breslin goes a long way in providing depth and compassion for her character and her character's family. She plays Lisa Johnson, who at first appears to be trapped in the same day, the day before her birthday. But this isn't Groundhog Day—Lisa and her family are dead. She begins hearing strange noises and discovers that terrible things have gone on in her house, before and after her lifetime. She may be unable to save herself, but she goes to work trying to save the others. Natali sets the story in a fog-enshrouded house, keeping things creepy without ever making them too dark.
Violet & Daisy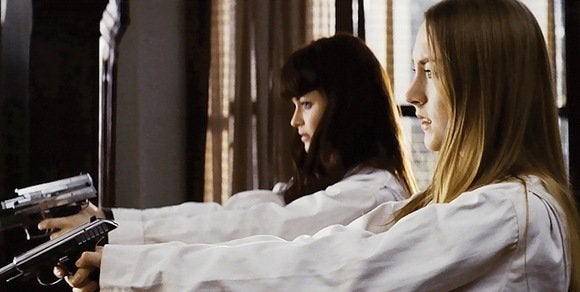 ★★★☆☆
Geoffrey Fletcher, who won an Oscar for his first produced screenplay, Precious: Based on the Novel Push by Sapphire, wrote and makes his directorial debut with Violet & Daisy (2013). It's less an award contender than it is a throwback to the 1990s when filmmakers were all trying to either copy Quentin Tarantino or be quirky—Fletcher tries for both. Two young women, Violet (Alexis Bledel) and Daisy (Saoirse Ronan), are contract killers trying to save up enough money for new dresses from the Barbie Sunday line. Strangely, their latest target (the late, great James Gandolfini) seems to want to die—rather than resisting, he gives them cookies. The movie is unabashedly strange, with some cute girly touches, yet the cast, including tough guy Danny Trejo, seems entirely game.
Jack Reacher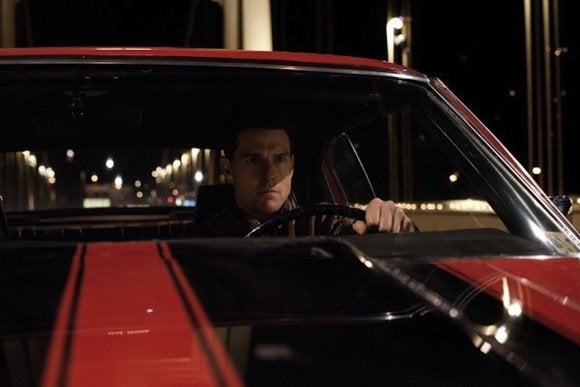 ★★★☆☆
Based on a novel by Lee Child, intriguing, moody Jack Reacher (2012) was a modest hit, and one of Tom Cruise's most interesting films, but it still didn't seem to get the recognition that it deserved. Perhaps this is because director Christopher McQuarrie—the Oscar-winning writer of The Usual Suspects—brings a strange, European sensibility to the action, like a lunatic chase shown at half-speed with a minimal musical score. Cruise plays the title character, an off-the-grid investigator brought in to solve the case of an ex-army sniper who supposedly shot and killed five random people. Rosamund Pike plays the lawyer assigned to the sniper's case, Robert Duvall plays a cranky rifle range owner, and Werner Herzog has an unforgettable role as a scary Siberian prison survivor.
Somewhere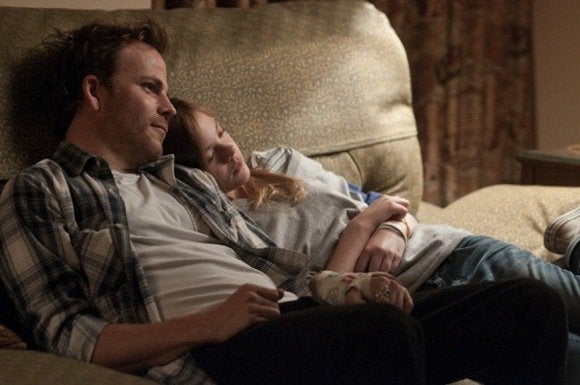 ★★★★☆
After Sofia Coppola won an Oscar for Best Screenplay for Lost in Translation, and then her Marie Antoinette won an Oscar for Best Costume Design, she made Somewhere (2010), which was barely noticed. It tells the story of a successful Hollywood actor, Johnny Marco (Stephen Dorff), who spends time drinking, going to parties, and having sex, but nevertheless struggles to fill a gnawing emptiness in his life. Things change when his ex-wife suddenly drops off their daughter Cleo (Elle Fanning) for an indefinite stay, and Johnny begins to realize the importance of family. Coppola's touches are extremely subtle as Johnny slowly observes things and pieces things together. The movie has an almost Antoninoi-esque vibe that may try the patience of many American viewers. But for the adventurous, it's a very touching and quite wonderful film. The late Harris Savides provided the lovely, hazy cinematography.
Bubba Ho-Tep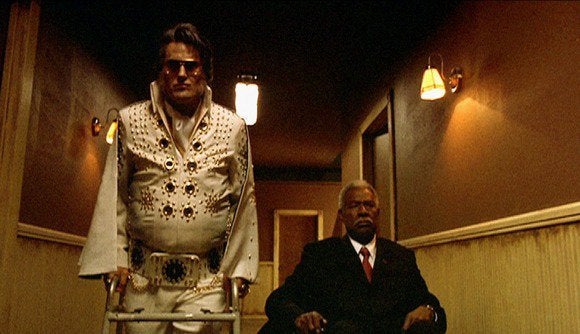 ★★★★☆
Another cult director, Don Coscarelli (Phantasm, John Dies at the End) adapted a story by cult author Joe R. Lansdale and came up with an almost-cult classic, Bubba Ho-Tep (2002). Bruce Campbell stars as Elvis Presley, alive and well and living in an old folks' home. One of his fellow patients is none other than John F. Kennedy, also alive and well, but now looking like a black man (played by Ossie Davis). It turns out that these two, whoever they really are, are all that stands between the rest of the world and a marauding ancient mummy. Coscarelli does a wonderful job of balancing humor, terror, and suspense for a truly oddball entertainment that deserves several viewings, preferably late at night.
The Weight of Water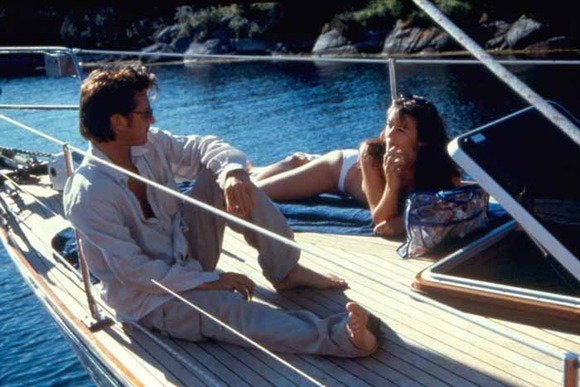 ★★★★☆
Director Kathryn Bigelow made history when she became the first woman to win the Best Director Oscar, in 2010, for The Hurt Locker, but back in 2002, she couldn't get arrested. Her K-19: The Widowmaker opened to tepid reviews and box office, and her even better The Weight of Water (2000) barely opened at all. (It sat on the shelf for nearly two years.) In the present day, a newspaper photographer (Catherine McCormack), her poet husband (Sean Penn), the poet's brother (Josh Lucas), and his nude-sunbathing girlfriend (Elizabeth Hurley) board a fancy luxury boat for a cruise around an island off the coast of New Hampshire. They seek clues to a 100-year-old murder case involving an immigrant woman, Maren Hontvedt (Sarah Polley). Bigelow brilliantly uses the physical environment, as well as the sense of both impending sex and violence, to raise the stakes and connect the two stories.
Heartbreakers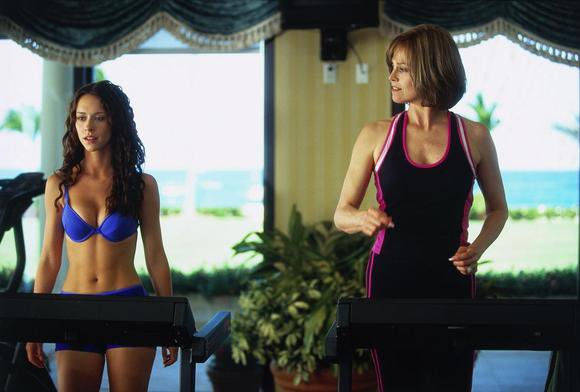 ★★★☆☆
In Heartbreakers (2001) a well-preserved mother, Max (Sigourney Weaver), and her sexually ripe daughter, Page (Jennifer Love Hewitt), are involved in a scam in which the mother marries rich men, who the daughter then seduces, leading to divorce and huge settlements. Their latest target is a wealthy old chain smoker, played with absolute genius by Gene Hackman, but they hit a snag when Page falls genuinely in love (with Jason Lee). Plus, their previous target (Ray Liotta) is not through with them yet. Directed by David Mirkin, a veteran of The Simpsons, the film is long, but it sustains its tone, isn't afraid of sexual situations, and keeps the laughs coming. The talented cast also includes Anne Bancroft, Jeffrey Jones, Nora Dunn, Ricky Jay, Sarah Silverman, Zach Galifianakis, and Carrie Fisher.
What's New on Netflix
Airheads
Airplane!
Amelie
Assault on Precinct 13
The Bicycle Thief
Brother Bear
Bull Durham
The Dancer Upstairs
Day of the Dead
Enron: The Smartest Guys in the Room (2/21)
A Fistful of Dollars
Flashdance
The Good, the Bad & the Ugly
Harold and Maude
Jesus Camp (2/21)
Marathon Man
M*A*S*H
The Naked Gun
Nobody's Fool
Sunset Boulevard
The Usual Suspects
The Waiting Room
What's New on Hulu Plus
American Psycho
A Fierce Green Fire
Freeway
Ginger Snaps
Hunger (2008)
Lost in Translation
Man on the Moon
Monster's Ball
Mysterious Skin
Ninja Scroll
Secret Things
Time Bandits
Y Tu Mama Tambien