Netflix says streaming performance for its service on the networks of major U.S. Internet Service Providers like Verizon FIOS and Comcast is getting worse. Now, a new report suggests those worsening speeds are the result of an ongoing feud between Netflix and Internet service providers.
At the crux of the battle is the cost of carrying Netflix's streaming traffic across the networks of the major ISPs. The companies, particularly Verizon, believe Netflix should pay for the delivery of so much bandwidth-intensive video to American homes, according to The Wall Street Journal.
Meanwhile, Netflix believes the ISPs should carry the traffic for free—Netflix already pays intermediary companies to deliver their traffic on the Internet until they hit the networks of ISPs like Comcast and Verizon.
Netflix routinely tops the charts as one of the biggest bandwidth hogs across U.S. networks during peak times such as weekday evenings. So it may seem reasonable that Netflix should carry some of the cost for the bandwidth it takes up.
However, that would likely lead to higher Netflix subscription rates. It also upends a common practice between bandwidth providers where major carriers deliver each other's traffic for free.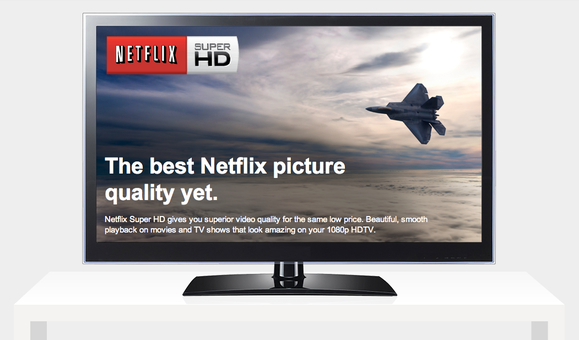 As the WSJ explains, these traffic swaps generally don't include fees thanks to a built-in assumption that bandwidth usage between networks comes out even over time.
That may not be the case anymore, however, thanks to bandwith intensive activities like video streaming. With 4K or Ultra high-definition video content rolling out from streaming services like Amazon and Netflix that demand for bandwidth is only going to get higher.
Not so neutral
The issue of ISPs reportedly insisting on fees from companies like Netflix also brings up the specter of net neutrality. Until recently, the Federal Communications Commission said that ISPs couldn't favor one type of data over another flowing through their networks to customer's homes.
But an appeals court struck down the FCC's net neutrality rules in January, raising worries that ISPs would start throttling traffic from popular services like Netflix.
It's not yet clear if the Verizon-Netflix problems are a result of the net neutrality decision since the spat has been going on for months; however, the trend is certainly worrying.
An all out feud between companies like Verizon and Netflix would mean that users end up bearing the brunt of battle by experiencing ever slowing streaming speeds or increased subscription fees.
To help appease the ISPs, Netflix tries to convince the providers to put Netflix servers with cached content right inside the ISP's networking centers. ISPs, however, are reluctant to jump onboard with Netflix's program (called Open Connect) without payment, according to the Journal.
And so the fight will continue with customers caught in the crossfire until the two sides can come to an agreement.