Super Bowl Sunday is the best holiday of the year. You can gorge yourself on more unhealthy food than Thanksgiving and Christmas combined. No gifts are exchanged except for copious amounts of smack talk. You can dress just as weirdly as on Halloween—Zubaz, anyone? And it's the perfect time to throw a killer party. Now, you don't have a lot of time to pull this year's fiesta del football together, so we're here to help.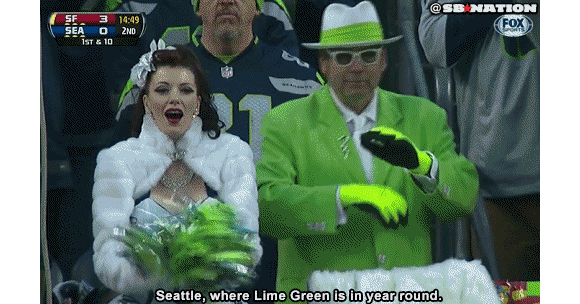 Draft a new TV
If you're still planning to buy a new HDTV for the Super Bowl, you'd better act fast. We saw a ton of brand-spanking-new 4K TVs at CES this year, but they were all 2014 models that won't hit store shelves for a while.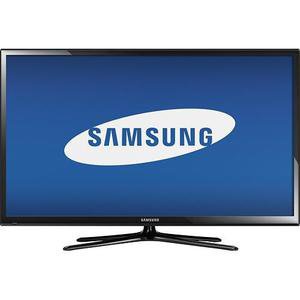 Luckily, there's no Super Bowl–specific reason to buy a 4K TV today—Fox will broadcast the big game in regular 1080p, even though it's being filmed in 4K. (Think sharper pictures and smoother action when they zoom way in on a replay.) If you just can't wait, this 65-inch 4K 120Hz LED TV from Seiki is $1999 on Amazon, and it's Prime-eligible for speedy delivery.
Our HDTV buying guide has great advice about picking the right set, but if you're buying one just for the Super Bowl, go for size and refresh rate. For sports, a 120Hz or 240Hz LCD TV will provide smoother motion than a 60Hz model will. Plasma TVs don't suffer from motion blur the way LCDs do, and their wider viewing angles are good for large crowds—but they're also not as bright, so you might need to keep your TV room darker for the best results.
Retailers have some great deals on TVs if you act really fast: Sharp's 60-inch Aquos 120Hz LED HDTV is $750 at Best Buy, and this 60-inch Samsung plasma HDTV is $850. If you want to go big, big, big, this 70-inch Vizio 120Hz smart HDTV is $1500 at Walmart, the same as it was on Black Friday.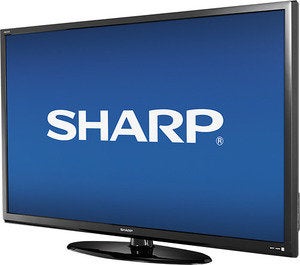 As for sound, the bone-crushing tackles and halftime warbling all but demand a new soundbar, and we have a guide for that, too. You could go for a full surround-sound 5.1 or 7.1 system if you don't mind dealing with all the wires, but for the big hits and big-budget commercials of the big game, a soundbar will suffice—and it will be so much better than your TV's speakers.
MVP food and drink
It's a given that you'll be watching the game on TV. What really sets a Super Bowl party apart is the food and beverages.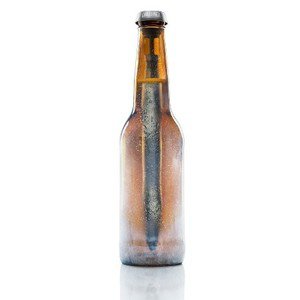 Our favorite robot bartender, the Monsieur, is only taking preorders, so you'll have to make the drinks yourself. Luckily, for football that pretty much means a ton of cold beers, and you'll definitely run out of fridge space once your friends start rolling up with extra 12-packs. If you don't have a cooler, the party is a great excuse to pick one up—this Coleman cooler holds up to 85 cans of oat soda.
If you don't have room for a cooler, stash a bunch of Chillsners in your freezer instead. Once frozen, a Chillsner slides into a longneck bottle of beer to keep it cold the whole time you're drinking it—but they won't fit in a craft-beer bottle, only a longneck. A VacuVin freezable beer koozie will fit cans or bottles. If you prefer, you can go electric: The Cooper Cooler Rapid Beverage Chiller is a $67 investment, but it can chill cans in just a minute, or a whole bottle of wine in six minutes.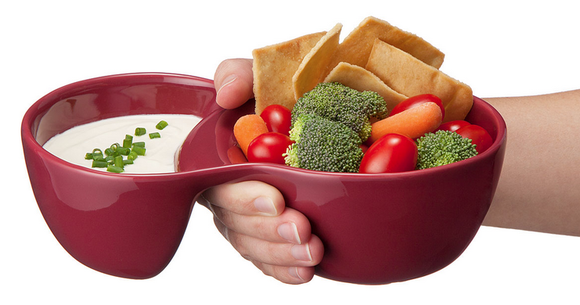 As for food, it's all about stuff you can make ahead of time so that you don't have to tear yourself away from the couch. Belkin's smartphone-controlled WeMo Crock-Pot won't be in stores until later this spring, so instead we recommend this 6-quart slow cooker from Hamilton Beach. It's programmable, and the lid even clamps on to hold the heat inside or to keep the contents safe if you need to move it—I've taken mine, full of chili, to a friend's house without worrying about spills. So fill that thing with queso dip, barbecue pulled pork, or chili, and call it a day.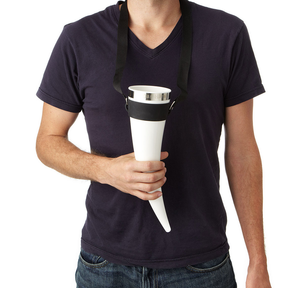 When it's time to serve, you could just toss a big old pan of seven-layer taco dip down on the coffee table, but everyone will reach for it without taking their eyes off the TV, and boom—guacamole on the floor. If you have a dog, you're fine. If not, stackable Little Dipper Snack Bowls are ideal for encouraging neatness and keeping your friends from double-dipping. If you're feeling fancy or you don't have enough coffee-table space for your guests to set down their plates where the dog can't step in them, consider classy ceramic Ooma bowls, which are designed to be held in one hand.
And you won't need a hand for your drink if you rock a Das Horn, which holds two beers and hangs around your neck by a strap. You can laugh, but you must admit that it looks cooler than a plastic beer helmet.
The best defense is a smartphone full of apps
The NFL has a free Homegating app for iOS and Android if you need football-friendly ideas for food and drinks. And Epicurious has a whole Super Bowl section full of tasty treats.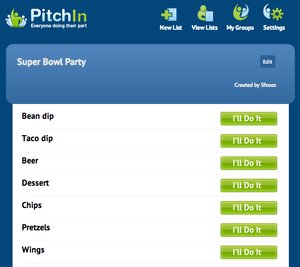 Don't get overwhelmed thinking that you have to do it all yourself, either. You still have time to rope in your friends—with the PitchIn Web app, you can create a list of things that need to be done, and have your friends volunteer to do them. To stay ultra-organized, turn to Pepperplate. This serious planning tool lets you compile shopping lists, scale recipes, and devise a schedule for items that can be made ahead. You can use it online or grab apps for iOS, Android, Windows, Nook, and Kindle.
And if you run out of snacks somehow, don't forget the many food-delivery apps: Between Delivery.com, Eat24, GrubHub, Seamless, and Snapfinger, one of them has to come through. If you need something else delivered ASAP, such as another bag of ice or more red Solo cups, don't forget gofer services like Postmates and TaskRabbit.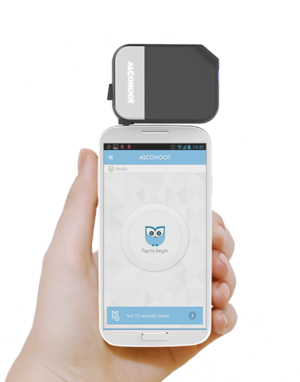 Most important, don't let your friends drink and drive. The Alcohoot and the Breathometer are breathalyzer devices that you can attach to a smartphone to check your blood-alcohol levels before getting behind the wheel. If your friends are like ours, a breathalyzer can double as a fun party game, while clueing you in as to who should be going home in a taxi or Lyft car instead of their own. Stay safe and enjoy the game.