In the world of streaming movies, Netflix and Hulu get all the attention, but Crackle is a force to be reckoned with. The site has a smallish, but still comparable film and television library, plus some original Web shows, and the best part is that it's absolutely free. Viewers don't need to sign up or even log in, unless they want to share videos or create a queue. The main catch is that, though the movies are not cut for content, they do have unskippable ads every so often—just like watching television in the innocent days before TiVo.
We cracked the hood of Crackle and found these ten great films playing right now, five that are absolute classics, and, in honor of awards season, five more recent movies that were nominated for Oscars.
The Lady from Shanghai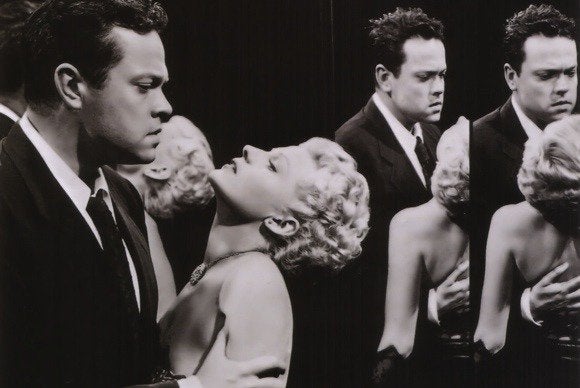 ★★★★★
After the extraordinary Citizen Kane, Orson Welles had to struggle to get films made. The legend behind The Lady from Shanghai (1948) is that, while on the phone with Columbia Pictures, he grabbed a nearby paperback and pitched it as his next project. Married to the lovely Rita Hayworth at the time, he cast her in the lead, but proceeded to make a typically brilliant, unusual (and uncommercial) Wellesian masterpiece. To start, he cut Hayworth's luxurious brown hair and died it blonde, an act that was blamed for the film's financial failure. Welles plays sailor Michael O'Hara, who gets into trouble when he rescues beautiful Elsa, meets her wealthy, sinister husband, lawyer Arthur Bannister (Everett Sloane), and agrees to work for him on his yacht. The movie has many striking moments, but none more celebrated than the showdown in the hall of mirrors.
In a Lonely Place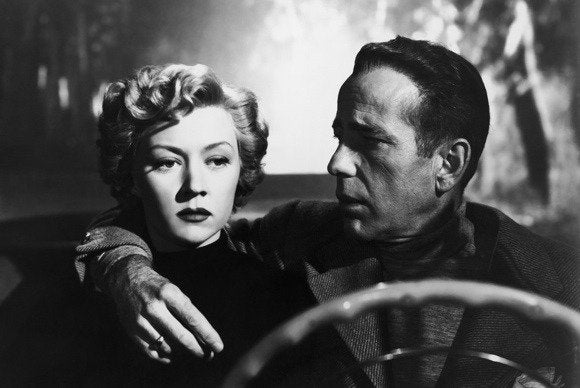 ★★★★★
Director Nicholas Ray would gain fame for making Rebel Without a Cause, but his In a Lonely Place (1950) was an early masterpiece; both films make striking use of physical space to underline a character's tormented psychological state. Humphrey Bogart stars as screenwriter Dixon Steele. He's offered a chance to adapt a novel, but rather than reading it himself, he invites a coat check girl—who has read it—to his apartment to tell him the story. When she turns up murdered, he becomes a suspect. Meanwhile, he falls in love with a neighbor, Laurel Gray (Gloria Grahame), who stays by his side as he feverishly begins writing again. Unfortunately, he is also prone to strange, violent behavior. The apartment complex, with its unifying courtyard, becomes a major character in this tense, powerful noir.
The Big Heat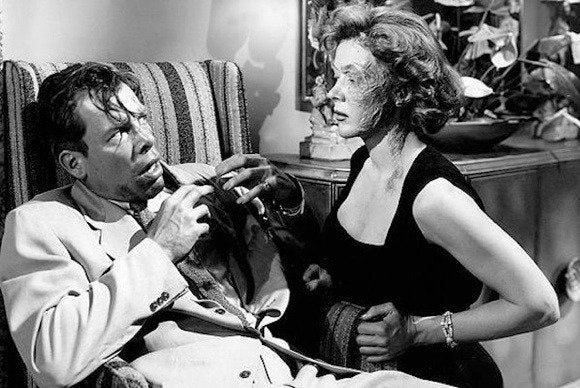 ★★★★★
In Germany, the Austrian-born director Fritz Lang was a superstar, making huge epics with seemingly unlimited budgets, like his legendary Metropolis. But as the Third Reich came to power, Lang fled the country, eventually landing in Hollywood and making low-budget crime films. The Big Heat (1953) is considered the best of these, and is easily on a level with Lang's best work. An expert in paranoia, Lang rarely let his characters off the hook very easily in any country. Glenn Ford plays police detective Dave Bannion, who pokes his nose too far into a gangster's business and pays a horrible price. Meanwhile, Lee Marvin plays a nasty thug called Stone, who steals the movie's most memorable shot by splashing hot coffee in Gloria Grahame's face.
The Tall T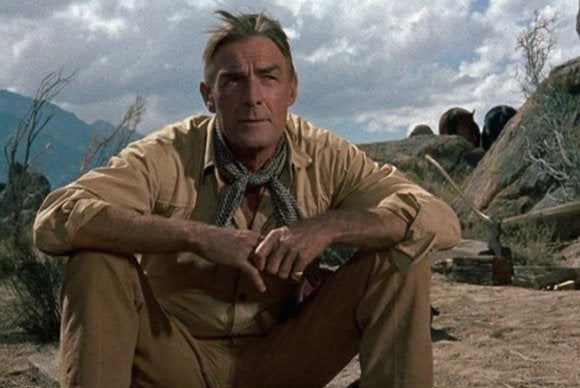 ★★★★★
In the mid-1950s, producer Harry Joe Brown, director Budd Boetticher, and star Randolph Scott came together and made a series of seven extraordinary, low-budget Westerns. Adapted from an Elmore Leonard short story by screenwriter Burt Kennedy, The Tall T (1957) is one of the most memorable. Scott plays a lone rancher who unexpectedly finds himself kidnapped along with a husband and wife. The husband immediately sells out his wife, claiming that her rich parents will pay the ransom. So the bad guys must keep Scott and the wife (Maureen O'Sullivan) prisoner until the money arrives. Director Boetticher gets remarkable depth from simple images—such as a package of peppermint candy—and landscapes, including a cave. The movie was selected for the National Film Registry in 2000.
Underworld U.S.A.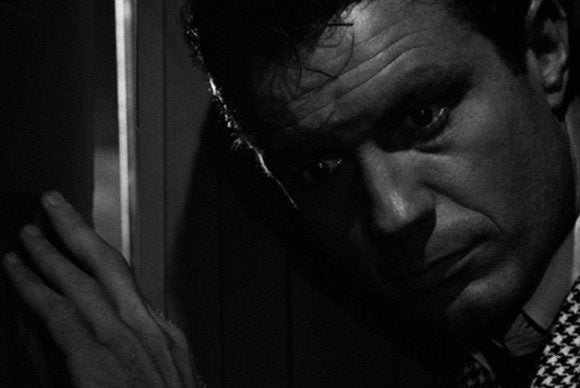 ★★★★☆
Having put in time as both a newspaperman and a soldier during WWII, Samuel Fuller became one of the hardest, toughest, punchiest filmmakers of his day. Unlike anything else going on in America at the time, Underworld U.S.A. (1961) is so stark it could almost cut you. As a kid, Tolly Devlin witnesses the murder of his father at the hands of four men. Seeking revenge, he gets himself locked in prison in order to get close to the first man. Upon his release—and played as a grownup by Cliff Robertson—he sets off after the remaining three, all of whom have become powerful crime lords masquerading as acceptable businessmen.
Gloria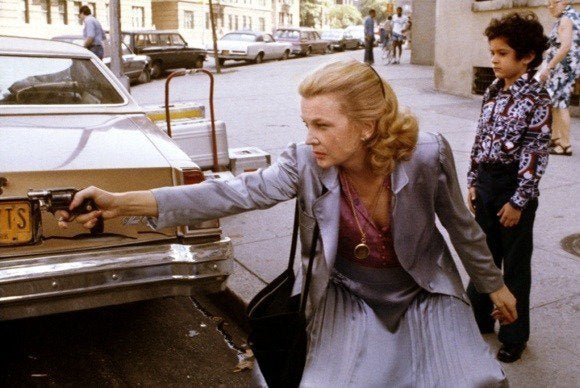 ★★★★☆
In the late 1950s, the actor John Cassavetes redefined independent cinema. He would take acting jobs for the money, and then invest in personal films that he wrote and directed. Gloria (1980) began as a commercial project he wanted to write and sell. But friends convinced Cassavetes to make it himself, and it became an emotionally powerful and suspenseful film. A single, street-smart New York woman named Gloria (Gena Rowlands) becomes responsible for a young boy whose parents are murdered by the mafia. The unlikely pair find themselves on the run from both the bad guys and the police. The movie garnering a Best Actress Oscar nomination for Ms. Rowlands. (She lost to Sissy Spacek in Coal Miner's Daughter.)
Starman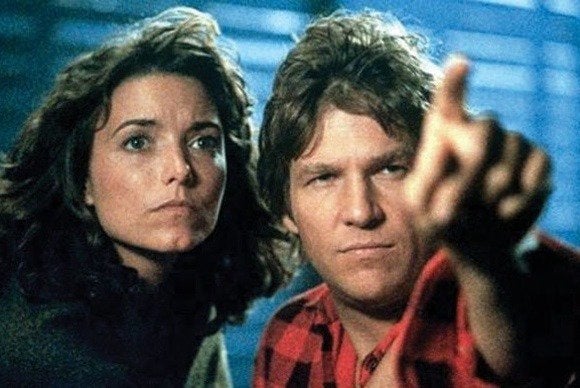 ★★★★☆
Jeff Bridges earned one of his six career Oscar nominations for his performance as a space alien who "borrows" the body of a recently deceased earthling. He then hits the road, forcing the dead man's wife (Karen Allen) to come along, in the hopes of reaching a launch site before his time is up. Starman (1984) borrows a bit here and there from the blockbuster E.T., but it's a simple, beautifully executed premise with great direction by John Carpenter. A master of horror and action films, Carpenter nicely layers the science-fiction elements of the story with the character-driven ones, and winds up with an imaginative, sometimes funny, exciting, and romantic story with the power to break hearts. Charles Martin Smith is also memorable as a scientist pursuing the alien.
The Fisher King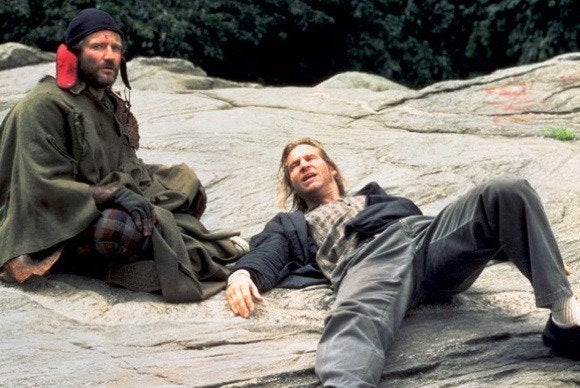 ★★★★☆
After losing money on two monstrously expensive spectacles (Brazil and The Adventures of Baron Munchausen), former Monty Python member and visionary filmmaker Terry Gilliam was forced to reel things in a bit for his next film, The Fisher King (1991). It includes only a few fantasy sequences, but the characters are so wonderfully silly and touching that it became Gilliam's most joyous work, in spite of its dark material. Robin Williams plays Parry, a deluded, fast-talking homeless man who rescues a suicidal shock-jock, Jack (Jeff Bridges), and convinces him of his destiny: to find the Holy Grail in New York City. In return, Jack must help Parry win the girl of his dreams (Amanda Plummer). Williams received a Best Actor Oscar nomination, but Mercedes Ruehl won a Best Supporting Actress award for her sharp, snappy performance as Jack's long-suffering girlfriend.
Requiem for a Dream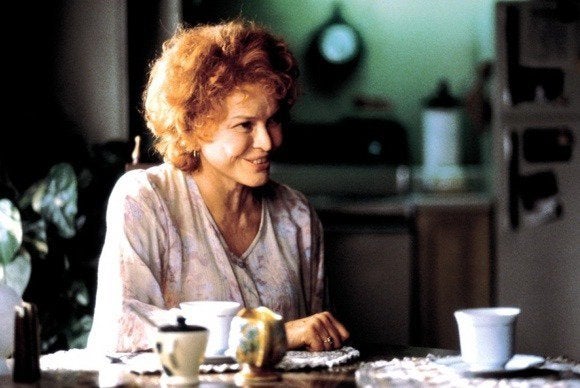 ★★★★★
Following up his low-budget sci-fi debut Pi (1998), director Darren Aronofsky moved to the big time with Requiem for a Dream (2000), adapted from a novel by Hubert Selby Jr., and telling the harrowing story of four drug addicts. There's heroin junkie Harry (Jared Leto), his girlfriend Marion (Jennifer Connelly), his best friend Tyrone (Marlon Wayans), and his mom Sara Goldfarb (Ellen Burstyn). Obsessed about fitting into a red dress and going on a TV game show, Sara becomes addicted to diet pills. Aronofsky's direction is enticingly energetic and creepily mesmerizing, by turns seductive and repulsive. The movie has a strange power that's hard to shake. The veteran Burstyn received an Oscar nomination for Best Actress, her sixth overall. She lost to Julia Roberts in Erin Brockovich.
Rachel Getting Married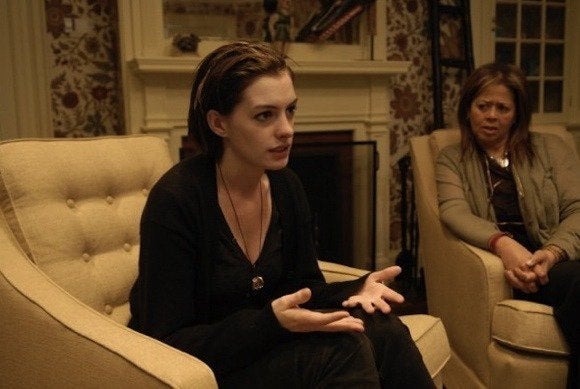 ★★★★☆
Anne Hathaway doesn't play Rachel, and she doesn't get married, but she steals this incredible drama, and received an Oscar nomination for Best Actress (though she lost to Kate Winslet for The Reader). In Rachel Getting Married (2008), Hathaway plays Kym, a troubled young woman who gets out of rehab just in time to attend the wedding of her sister Rachel (Rosemarie DeWitt). Unfortunately, Kym is used to being the center of attention, and that's no longer the case. Director Jonathan Demme uses handheld cameras and diegetic music to make the story seem like it's being lived, rather than written and acted, and though the characters can seem damaged or selfish, they're entirely sympathetic and human. Debra Winger and Bill Irwin play the girls' parents, and Roger Corman makes a quick appearance as a guest filming the wedding.
More on Crackle
A.K.A. Tommy Chong
American Grindhouse
American Psycho
American: The Bill Hicks Story
Angel-A
Anonymous
Avalon
Baadasssss!
Beats, Rhymes & Life: The Travels of A Tribe Called Quest
Biggie and Tupac
The Buddy Holly Story
Casualties of War
Chloe
Crumb
The Damned United
Dick
Drunken Master
El Mariachi
The Front
Gas Food Lodging
Ghostbusters
Girlfight
Godzilla 2000
Groundhog Day
Haiku Tunnel
Hope and Glory
Informers
La Bamba
Living in Oblivion
loudQUIETloud: A Film About the Pixies
The Net
Red Rock West
Run Lola Run
The Runaways
Shakes the Clown
SLC Punk
The Square
The Squid and the Whale
Step Brothers
Ultraviolet
Wasabi
Welcome to the Dollhouse