Beats Electronics's new music subscription service, Beats Music, will launch next Tuesday, January 21, entering an increasingly crowded music streaming market where nobody has really come up with a great way to suggest new music to listeners.
While the company has proven very adept at selling headphones, many existing and potential Spotify users may wonder what, if anything, the new Beats service will offer that Spotify doesn't already. Beats better have a good answer to that question, or it will end up as just another streaming-music service.
Beats may indeed have some culture, resources, people, and partnerships to draw on that would help it launch a superior service. Based on what we know about the Beats brand and the streaming music market, here are seven ways Beats could deliver a service that beats Spotify.
1. Give us better music curation (and lose the arrogance)
God knows the music industry people who run Beats have done a lot of talking about music curation. Anybody who's used a music subscription service knows that "whiteout" moment when you've burned through your playlists and have no idea which of the 20 million available tracks to go to next.
Beats CEO Jimmy Iovine (and chairman of Interscope Geffen A&M Records) has been saying his new service will come up with better answers to the question, "what should I listen to next?"
Iovine and Beats "chief creative officer" Trent Reznor said that the new service will use a combination of science and art to guide users to the music they like and the music they are likely to like.
Here's Reznor talking to The New Yorker:
"[The new service] uses mathematics to offer suggestions to the listener… [but also] would present choices based partly on suggestions made by connoisseurs, making it a platform in which the machine and the human would collide more intimately."
Well, the mathematics part is easy. The suggestions you see in Amazon and Netflix operate on the principle of "people who bought Artist A also bought Artist B." But the algorithms can only go so far. People who buy the same records I do probably also like some things I hate.
Beats needs to find a way to get music curation right. We've seen other services use that curation term (to the point where we're sick of it), but it ends up sounding like lip service when all they're really talking about is publishing lists of picks from "music experts" or having record reviewers to pick the "hot tracks" off some new release.
And we will see a lot of that one-size-fits-all "expert" music curation in Beats' new service. We know that Beats Music curators have been working up playlists for specific situations, tasks (working, studying), and moods or events (parties, wakes). Hundreds and hundreds of them. Janko Roettgers over at GigaOm managed to get an early look at the Beats Music site (by slipping in a back door—props!), and reports seeing hundreds of prefab playlists tuned to the most specific and obscure situations, like music for "college and indie rock BBQ."
That's fine, but it's not personalized to me. Beats Music needs to learn the subtleties of my tastes as I use the service, and react to them with increasing accuracy. It will need to serve up, with reasonable consistency, just the right music for whatever I'm doing and how I might be feeling, as well as suggest new music and new artists that fit right in.
CEO Jimmy Iovine says tech company nerds have no idea how to do this, and that music industry people like him and Reznor can do it far better. "I was shocked at how culturally inept most consumer electronics companies are," Iovine said in a 2013 interview with AllThingsD. "Subscription needs a programmer. It needs culture. And tech guys can't do that. They don't even know who to hire. They're utilities."
2. Integrate the service with Beats hardware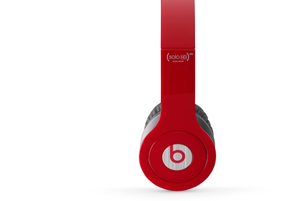 There's no question that Beats Electronics has been a very successful seller of headphones and other audio equipment. You see the headphones everywhere, and they sound, well, OK. Beats will need to somehow tie its new music service in with its hardware so that people will see the two things as part of same system.
Aside from Dr. Dre's star power, the Beats headphones began selling well in part because Iovine and company were able to make the point that people with deep music industry roots are better at designing music listening gadgets. If Iovine and company can connect up the hardware and the new music service, music consumers might believe that music industry people can make music streaming services better, too.
3. Nail mobile music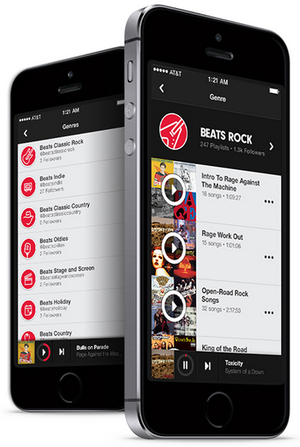 The Beats people weren't kidding when they said the new Beats Audio service would be heavily geared toward mobile use. The service reportedly requires you to download its app for iOS, Android, or Windows Phone devices before you can even start using it. GigaOm's Roettgers reports that the only way you can tell Beats Music what kinds of music you like up front is through the mobile app.
What we don't know yet is how sensibly, elegantly, and economically the mobile app user interface is designed. Spotify mobile app users have complained that getting to the music you want to hear in the Spotify iOS and Android apps requires a lot of screen touches. Beats could easily differentiate itself with a UI that reflects a deeper understanding of how people search for music on mobile devices in real life.
4. Sound better
Beats bought the music subscription service MOG last year, and lots of people are wondering how the MOG technology will be used in the new Beats Music service, if at all. Audiophiles loved MOG because it streamed music at a higher quality (320 kbps).
Beats makes a big deal about sound quality in the design and marketing of its headphones and other hardware, so it should do the same for its music service. Using a higher streaming bit rate across its entire music library would create a big differentiator for Beats. Spotify already offers higher-quality streams as part of its Premium service. If Beats makes high-quality the default for everyone, it could win over some converts.
5. Give us access to music that Spotify doesn't have
Spotify has a lot of music—20 million songs—but it doesn't have everything. The Spotify people have had to negotiate deals with record industry rights holders (like Universal, Sony, Warner Brothers, and others) to offer all those songs on a subscription basis. These negotiations were difficult, and led to numerous delays in Spotify's U.S. launch.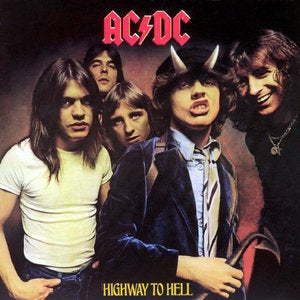 The guys who run Beats are from the other camp, the rightholders' camp. People like Iovine and Reznor play golf and barbeque with other record industry people, including the very people who control the rights to thick catalogs of music recordings.
So Beats is in a unique position to gain access to highly desirable music that isn't yet available at Spotify—like Tool, King Crimson, the Beatles, Rammstein, AC/DC, and Ty Segall's latest (Sleeper). This would give people a very good reason to choose Beats over Spotify.
Iovine and company, it seems, could also make deals with labels—certainly Interscope artists like Eminem—to offer certain high-profile new releases exclusively through Beats.
6. Foot the bill for wireless data charges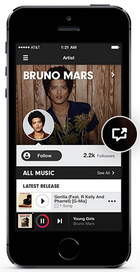 Since it's clear that Beats wants us to experience its new service on our mobile devices, it should also be clear that users can end up using a lot of cellular bandwidth in the process. AT&T must like that idea. Maybe that's why it has already agreed to sell Beats Music to its subscribers at special rates. AT&T subscribers with some kind of multiline plan can buy a $15 subscription that allows five users to stream music on 10 devices. AT&T customers also get the privilege of longer subscription trial periods: single users get 30 days and families get 90 days.
For everyone not on AT&T, the service will cost $10 a month per user, with a shorter trial period.
At CES earlier this month, AT&T announced a big new program called "Sponsored Data" in which services can pay in advance for any cellular data used by mobile customers to access it. The program seems like a perfect fit for Beats. Knowing that it won't cost me any of my cellular data allowance, I might revisit the idea of switching from Spotify to Beats.
7. Offer radio!
GigaOm's Roettgers says that the early version of the Beats site he saw bore no sign of a streaming radio service like Pandora. Sure, Roettgers caught a glimpse of something other than the final launch-ready service, but that was just last weekend! How much different could the final version of the service be when it launches next week? You don't just bolt a streaming radio function on to the product at the last minute.
The fact is, people love streaming radio. Pandora, for all its faults, has soared to more than 72 million active monthly listeners. While most music subscription services (like Rdio) are building on a streaming radio feature—if they didn't have such a feature already—Beats appears to be pointing users toward a purely playlist-based experience.
Lots of would-be Beats subscribers will take notice of this. If Beats is truly going to launch without a radio-like option, it might learn very quickly that this omission is a deal-breaker for many would-be subscribers.
More to come . . .
I'm looking forward to the launch of Beats Music next week, and I'm keeping an open mind on its design and music curation chops. I think the company might benefit somewhat from its music industry roots, and it may just be able to make its industry experience show up in its product. At any rate, we'll publish a hands-on review of the new service shortly after it goes live on January 21st. Stay tuned.