WebOS made its second big debut at last week's CES, but not on a smartphone like it was in 2009. This time around, WebOS has landed on televisions from LG, as we'll explore in this video report.
Learn more about the TVs of CES 2014 from TechHive's extended CES coverage
The webOS interface on the TV makes sense of all the different types of content and inputs on your television. There's no more wondering which input to use or which service has the best content.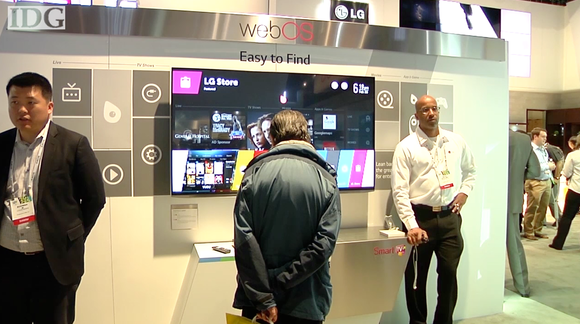 You control the interface with a small handheld device called the magic remote. You use it like a handheld mouse to select what you want on screen and from the Launcher which is a left to right scrollable carousel of icons, which act as your inputs. You download any apps or games you want to add to the TV from the LG Store, which will also recommend live or on demand programming.
Overall the interface seemed responsive and quick during our hands-on time. But keep in mind that this was a CES demo, so we're eager to see how LG's webOS TV fares out in the wild. WebOS will power 70 percent of LG's 2014 Ssmart TV lineup; pricing hasn't been announced.