LAS VEGAS—Crockpot cooking is pretty much the easiest way to ensure a home-cooked meal is on your dinner table at the end of a long day—all you have to do is set it and forget it.
Belkin wants to make your slow cooking even more simple, if that's possible, with a new $99 smart crockpot you can control with your smartphone.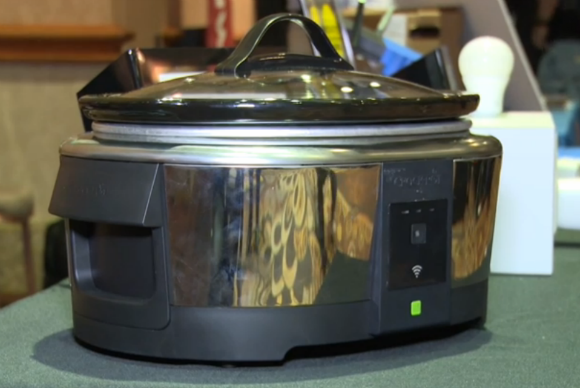 Belkin showcased the appliance, the first in its WeMo connected home line of products, at the 2014 International CES on Sunday. Paired with Belkin's free WeMo app, the new crockpot kicks slow cooking into high gear. Now you can turn the crockpot on and off, control its temperature, and set your meal on the appliance's warm setting to wrap up dinner from your smartphone. It hits store shelves this spring
Belkin has a few other home appliances ready to unveil at CES this week: a smart coffee maker, air purifier, and space heater will be on display, though you won't be able to control your coffee's brew time from your phone until later this year.