Starting another year feels like standing on the precipice between the old and the new. It's a great time to relax and reminisce with old friends—or classic films that just feel like old friends. It's also a good time to look ahead with optimism, believing the year to come will be the best one yet. Hopefully, these ten movies—the first five of which debuted on Netflix on New Year's Day—will capture the spirit of this special time.
The Apartment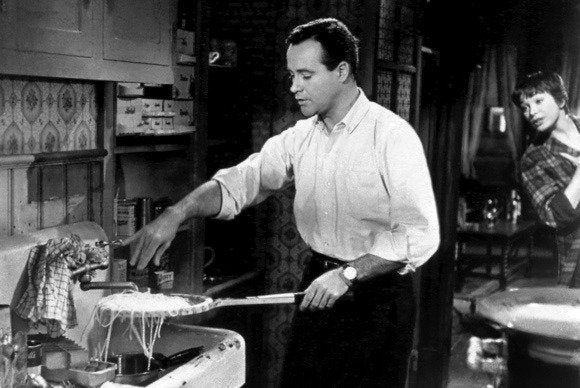 ★★★★★
Billy Wilder brings his double-edged combination of acidity and humor to this Oscar winner for Best Picture. Even coming a year after his beloved Some Like It Hot, many consider The Apartment (1960) to be his crowning achievement. It's remarkable for how the film deals with dark material, like adultery and suicide, in such an effortless way. Jack Lemmon stars as C.C. Baxter, a single milquetoast who winds up lending his apartment to his bosses for their adulterous affairs. He falls in love with the cute, quirky elevator operator Fran Kubelik (Shirley MacLaine), but competes with his domineering boss (Fred MacMurray) for her affections. Wilder makes brilliant use of black-and-white, widescreen cinematography, emphasizing the endless, orderly rows of desks and the soulless emptiness of Baxter's life. And yet The Apartment somehow leaves you smiling.
Breakfast at Tiffany's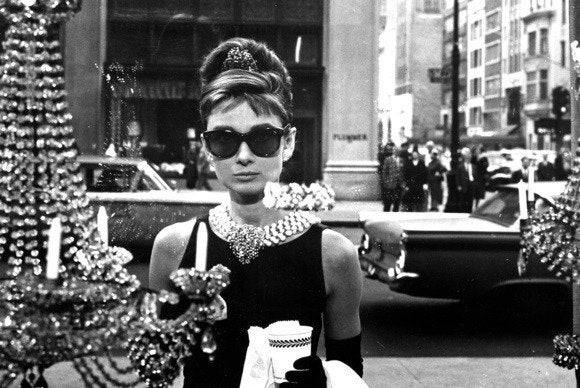 ★★★★☆
It's true that director Blake Edwards softened up Truman Capote's slim novel for this movie version, but Breakfast at Tiffany's (1961) still has some daring material to go along with its sweet, soulful romance. Holly Golightly (Audrey Hepburn) is delightful, adorable, and carefree, but of course, she has a secret past that helped make her that way. Meanwhile, writer Paul Varjak (George Peppard) gets by being a "kept boy" for a wealthy older woman (Patricia Neal). Edwards creates many cute, lovable scenes, even if his direction isn't as graceful as Wilder's. The Oscar-winning songs and score by Henry Mancini definitely help the swoon factor. But what's unforgivable today is Mickey Rooney's dreadful, wince-inducing supporting performance as a stereotypical Japanese landlord, complete with comic buck teeth. Ugh.
The Grapes of Wrath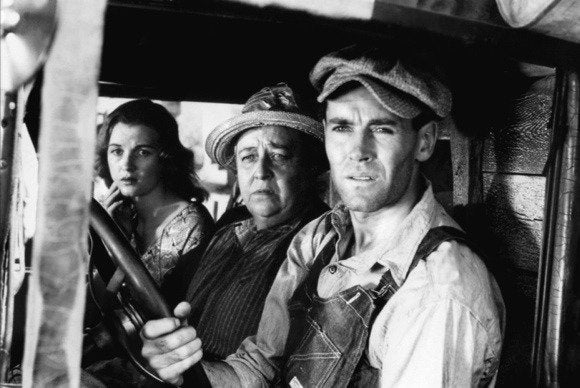 ★★★★★
Most other film directors look at John Ford's films with awe; he was just about the best that ever was, and The Grapes of Wrath (1940) is surely one of the best films he ever made. Based on John Steinbeck's 1939 novel, it's just as powerful as the work of literature. It follows the poor Joad family, with Henry Fonda as Tom and Oscar-winner Jane Darwell as Ma, as they look for work and a place to call their own during the Great Depression. It should be unbearable to watch, but Ford was a poet of the cinema, and he constructs moment after moment to flow as effortlessly as life. The cinematography by Gregg Toland—who would go on to shoot Citizen Kane the following year—is as lustrous as anything ever produced, and it contributes to many moments of sheer, heart-rending beauty. Ford won an Oscar for Best Director, his second of four.
3 Women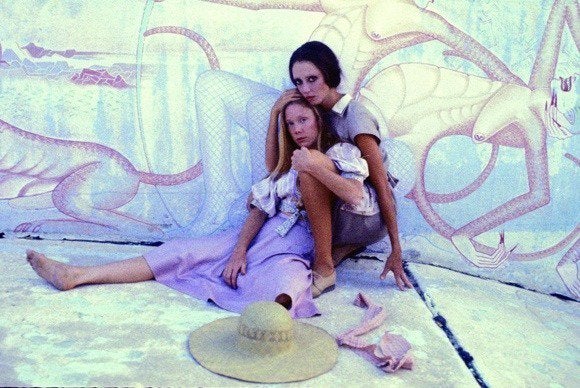 ★★★★★
The story for 3 Women (1977) apparently came to director Robert Altman in a dream. And after helping change the landscape of American movies with his hit film M*A*S*H (1970), he was allowed to make it, as un-commercial as it was, with real stars at a major studio—ironically, the same studio that produced Star Wars the same year. Working at a health spa, Millie (Shelley Duvall) is chatty and chirpy, with an unrealistic self-image. When the soft-spoken, childlike Pinky (Sissy Spacek) arrives, Millie trains her and becomes her roommate. Pinky tries to kill herself, and wakes up from a coma as a completely different person. A mysterious, pregnant artist (Janice Rule) is the third woman from the title. What actually happens in this movie is strange and dreamlike. Altman plays around with various themes, sounds, and ideas, and matches them against one another, leaving it up to viewers to interpret exactly what they've seen. But what they've seen is amazing.
The Virgin Suicides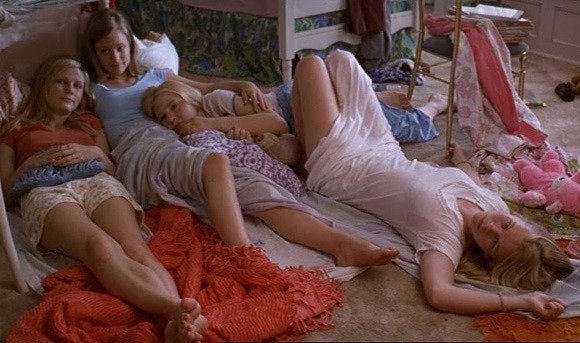 ★★★★☆
A decade after being laughed at for her performance in The Godfather Part III, Sofia Coppola made her own directorial debut with The Virgin Suicides (1999), and no one was laughing anymore. Coppola adapted the novel by Jeffrey Eugenides, about five beautiful, blonde girls, the Lisbon sisters, in the suburbs of the 1970s, who each commit suicide over the course of a year. The movie is told from the point of view of five boys who are obsessed with the Lisbon girls and never got over their deaths. Giovanni Ribisi provides the main voiceover, expressing the thoughts, wonder, and desire of all the boys. Josh Hartnett plays the school stud, Trip Fontaine, who loves the oldest daughter, Lux Lisbon (Kirsten Dunst), while James Woods and Kathleen Turner play the Lisbon parents. Coppola's direction is amazingly intuitive and emotional, focusing on dreamy rhythms, longing, and mystery, as well as a dash of humor.
Berberian Sound Studio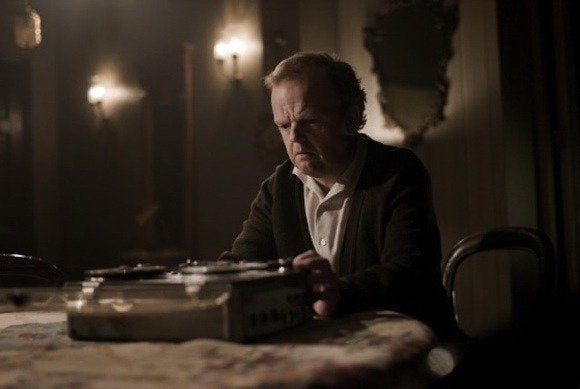 ★★★★☆
One of the best horror movies of recent years, Peter Strickland's Berberian Sound Studio (2012) pays tribute to the grand old days of Italian horror films. In the 1960s and 1970s, these cheap films could get away with just about anything, and often, American and English stars were invited to join in. In this movie, Toby Jones plays a soundman, Gilderoy, who is used to working on polite costume movies, and is inexplicably hired to work on the latest gory Italian flick. Things grow increasingly awkward and strange, and Gilderoy tries to be polite to the Italians but winds up being rude. He twiddles knobs and tries to make stabbed cabbages sound like human flesh, while the director tries to sleep with a string of beautiful Italian women. Eventually, things grow even more nightmarish and indescribable. Mood is everything in this movie… mood and sound.
Deceptive Practice: The Mysteries and Mentors of Ricky Jay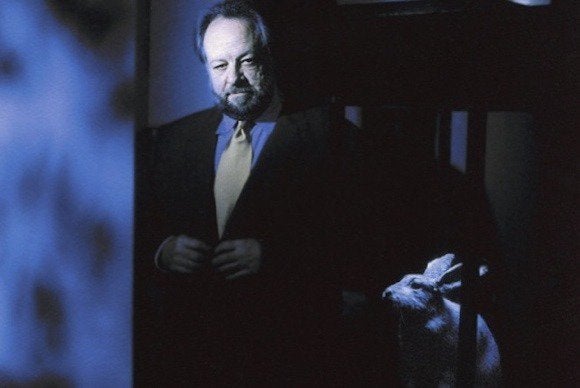 ★★★★☆
Hopefully, we as a society have not become too jaded to enjoy magic, and it's hard not to enjoy Ricky Jay discussing his major influences—all the great magicians and illusionists of the 20th century—in the documentary Deceptive Practice: The Mysteries and Mentors of Ricky Jay (2012). But while Jay loves talking about these old-timers, he himself is a mystery, not flashy and very guarded. He's a bearded bear of a man, known for working with David Mamet and consulting on movies about magic, but rarely giving anything away. The high point of the movie comes when a journalist, Suzie Mackenzie, describes an amazing trick that Jay performed for her during an interview: conjuring a block of ice seemingly from nowhere on a hot day. The trick is not shown and Jay does not discuss it, but the story itself tingles the imagination. Molly Bernstein directed it.
Drug War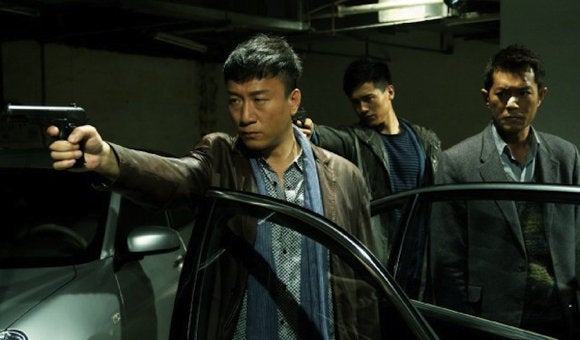 ★★★★★
One of the very best movies of 2013, Johnnie To's Drug War (2013) is an exceedingly crafty and exhilarating thriller, more so than any of the year's major Hollywood blockbusters. For decades To has been perhaps the most prolific and reliable of Hong Kong action directors; he isn't exactly distinguished, but he ought to be. Drug War is a highlight in his career, based on a fairly simple premise, but spinning ever more wildly out of control and requiring ever more complicated ruses. It was shot in mainland China, and he brilliantly crosses the landscape with the action in ever more nefarious ways. Sun Honglei stars in an astounding performance as the police captain who captures drug dealer Timmy Choi (Louis Koo) and makes a deal with him.
Wish You Were Here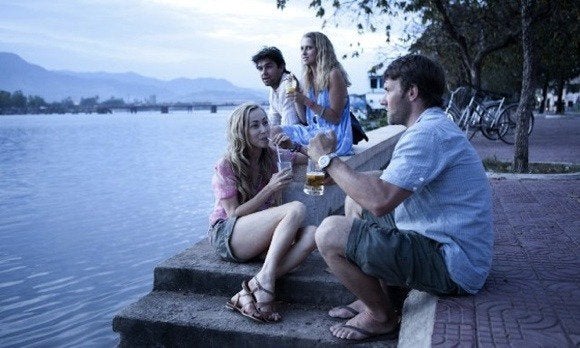 ★★★★☆
In Australia, a group of writers, directors, actors, stunt men, and what have you, formed a collective called Blue-Tongue Films, where they get together and work on each other's films in whatever ways they can. They have produced some outstanding works, including The Square, Hesher, Animal Kingdom, and now the harrowing mystery Wish You Were Here (2013). Joel Edgerton and cowriter Felicity Price star as Dave and Alice Flannery, a hard-working couple with two kids and a third on the way. Alice's beautiful younger sister Steph (Teresa Palmer) has been dating a handsome, successful businessman, Jeremy King (Antony Starr), who invites everyone to Cambodia for a getaway. Unfortunately, Jeremy disappears there without a trace. The movie is told out of sequence, and much of it riddled with alcohol and drugs. But the mystery is titillating, and keeps raising the stakes. Kieran Darcy-Smith cowrote the script and directed the film.
You Ain't Seen Nothin' Yet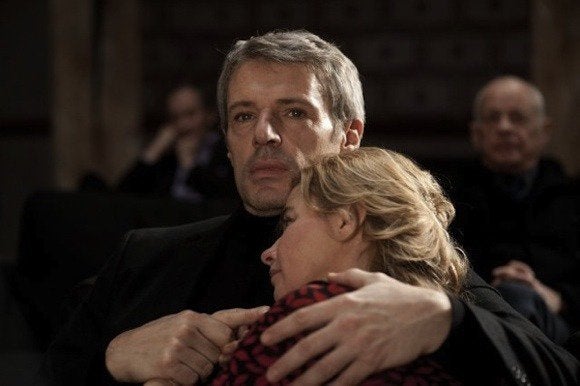 ★★★★☆
The great French director Alain Resnais, who is 91 as of this writing, is known for his legendary Holocaust documentary Night and Fog (1955) as well as the art-house classics Hiroshima Mon Amour (1959) and Last Year at Marienbad (1961). Now he brings us You Ain't Seen Nothin' Yet (2012), an incredible exploration of the layers between theater, actors, and life. A famous playwright dies and, in his will, invites a roster of great actors to his home. There, they are to watch a film of a new production of his play Eurydice. While watching, the actors, who range from middle age to elderly, begin re-enacting their old roles, even though their ages do not match the dialogue, and even though more than one actor plays the same role. It's a fascinating experiment, featuring such stars as Michel Piccoli, Mathieu Amalric, Sabine Azéma, Pierre Arditi, Anne Consigny, Lambert Wilson, and Hippolyte Girardot.
What's New on Netflix
Amelie
American Psycho
The Angels' Share
Assassination Tango
Big Star: Nothing Can Hurt Me
Big Trouble in Little China
Blackfish
Boomerang
The Brady Bunch Movie
Bull Durham
Changing Lanes
Children of a Lesser God
Cry-Baby
Cutie and the Boxer
The Day the Earth Stood Still
Days of Thunder
Death Race 2000
Escape from Alcatraz
Food, Inc.
Ghost
Grand Canyon
High Anxiety
Juice
The Keep
The Longest Yard [1974]
Lovelace
Not Fade Away
Oxygen
Planes, Trains and Automobiles
Play It Again Sam
Prince Avalanche
Raging Bull
Reindeer Games
Scrooged
Spaceballs
Stand Up Guys
Star Trek IV: The Voyage Home
Star Trek: First Contact
Star Trek: Generations
Stealing Beauty
Stuck in Love (1/6)
The Talented Mr. Ripley
Thelma and Louise
The Thing Called Love
3 Women
West Side Story
What's Eating Gilbert Grape?
Where the Buffalo Roam