The key words among home entertainment companies at next month's International CES are "smart" and "wireless," and LG is starting the chorus a little early. Over the weekend, the company announced details on some of the home theater gear it will officially unveil at the Las Vegas show in January.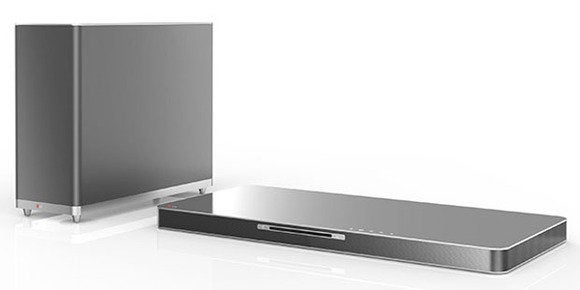 LG's new LAB540W model SoundPlate is impossibly thin at just about an inch and a half high. It's designed to tuck under a 32- to 55-inch TV, packing in a 4.1-channel, 320-watt sound system and external wireless subwoofer. Plus it's got a built-in Blu-ray player and Smart TV features, as well as Bluetooth for streaming music from a phone or tablet.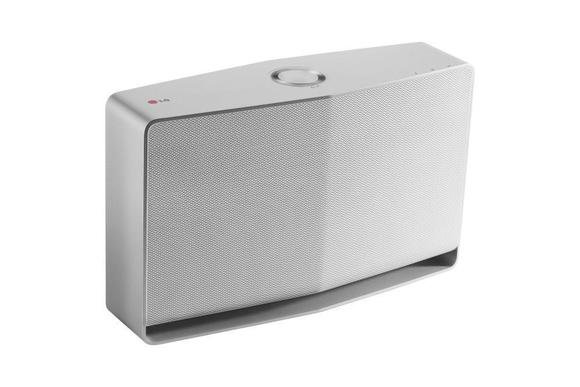 Speaking of music streaming, LG's Multi-Room Speaker System is a Sonos-like wireless speaker setup, with a 70-watt speaker (NP8740) and a 40-watt speaker (NP8540) each with dual-band Wi-Fi, Bluetooth, and mesh networking so the speaker not only receives and plays the music, but helps send it out in multiple directions to other speakers around the house. You can play the same music on all the speakers (called Party Mode, naturally), or send different songs to each speaker in Personal Mode.

And if all you want is a boost to your TV's own sound, LG's new NB5540 Sound Bar has 4.1 channels and 320 watts of oomph, needing just a single HDMI cable to connect to your TV. It's also got Bluetooth for streaming audio from your phone.
Last week, LG announced it would also unveil a 105-inch curved Ultra HD television (model 105UC9) at CES, with an extra-wide 21:9 aspect ratio. It's got 5120×2160 resolution, for more than 11 million pixels total. And LG says it's using TFT for even backlighting from every angle—we're eager to check it out on the show floor in Las Vegas.
LG didn't tip its hand regarding prices or release dates for any of this gear, but we'll be at the company's press conference bright and early on January 6 as CES 2014 kicks off.