Sitting. It's so relaxing. So comfortable. So….deadly.
That's right, dramatic chipmunk—turns out sitting is just awful for you. Which is something you've probably already heard a dozen times from various sources. And that's all very alarming, until you realize that you only need to move for as little as 30 minutes a day to combat the ill effects of sitting down.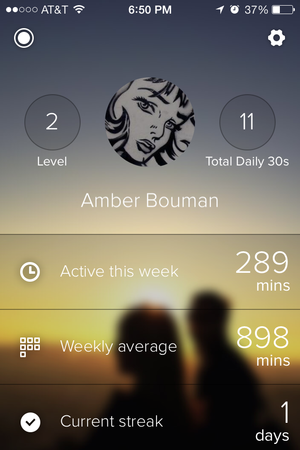 Enter Human, an app that's designed to do just that. Human tracks your movements via GPS and lets you know how much time you've spent walking, running, riding a bike, in transit, or stationary. When you've moved more than 30 minutes that day you earn a "High Five" award; Human also keeps track of how many days you've made goal, i.e. "Daily 30s."
Your days are displayed in a chronological breakdown of movement; tapping on one of the listings here provides additional detail such as a map of your route, the duration, distance, and average and top speeds. This is also where you can switch the type of activity, which is helpful as Human often got confused when I was on the bus.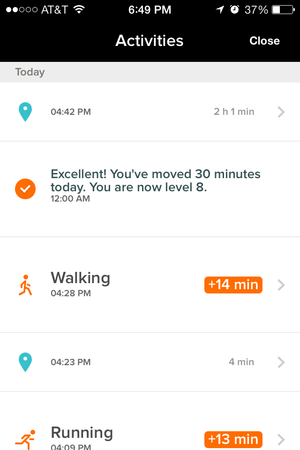 And because it relies on GPS, and not an accelerometer, it doesn't track movement in the same location, which meant that I earned no time on Human for the several thousand steps I took walking around Macy's last weekend (and believe me, I earned those steps).
Other than that, and a profile page of stats like Total Daily 30s, Weekly Average, and total minutes active per week, there's not much more to the app. I wouldn't mind a little more functionality here—it would be really cool to be able to tap the Active this week or Weekly average stats and see additional breakdowns—but overall it's a fun addition to my other fitness metrics and measurements.
Hardcore fitness fans will probably find Human too simple, but if you're looking for a starting place, this is a fun app with a friendly UI. It's really illuminating to know how long I've been stationary, especially on the weekends when I'm prone to extreme couch-surfing, and being rewarded for meeting a simple goal helps provide a nice pattern of positive reinforcement.