The cable cord-cutter has become a bit like the UFO. Lots of people, many in the tech community, want to believe this person is everywhere, while a whole lot of other people—many in and around the cable industry—deny his existence altogether.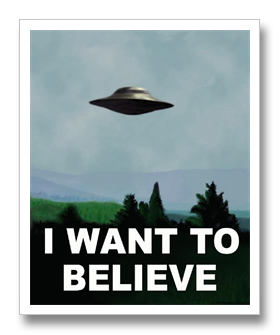 But one class of cord-cutter—the kind who cancels cable TV service but holds on to cable broadband service—has finally begun showing up in the financial reports of cable companies, and in the speeches of their executives.
Time Warner Cable's CFO Arthur Minson addressed the phenomenon at an investor conference in Barcelona last week, saying that his company is seeing an increased number of single-service broadband customers, as well as an increased number of customers who buy faster Internet service tiers. In other words, more and more cable customers are paying for Internet service, but eschewing Comcast's TV content and phone service. This development suggests a growing segment of cable customers want to download a lot of rich media—like video.
Time Warner Cable, the second largest U.S. cable company, has roughly 5.5 million "single-play" customers, Minson said. About 3 million of those buy TV service alone, while about 2.5 million buy broadband service only. He didn't say how quickly either group was growing or shrinking.
But the overall subscriber group numbers suggest that the broadband-only group is growing while the TV-only group is shrinking. In its most recent quarterly report, TWC reported that it lost 6 percent of its video customers over the past year, but grew its broadband customer base by 1.7 percent. TWC says that it's counting on home broadband sales—and upselling existing broadband customers to higher service tiers—for its future growth.
Charter Communications, the third largest U.S. cable company, lost 27,000 TV subscribers in the year ending September 30, but gained 86,000 broadband subscribers. Broadband revenues leapt up 23 percent ($575 million). This surprised the CEO, who apparently doesn't spend much time with Millennials.
"I would say that the one thing that surprised me…is that our broadband-only growth has been greater than I thought it would be," said Charter CEO Tom Rutledge during the company's third-quarter earnings call.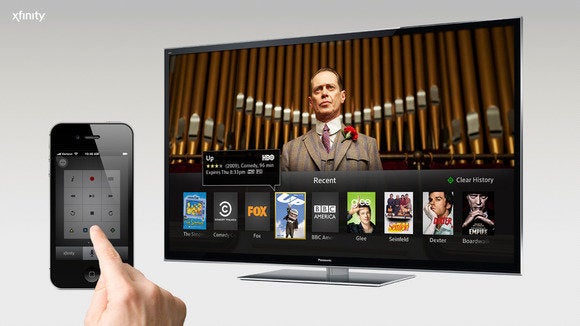 The smoke is not caused by the fire
The biggest cable provider, Comcast, is adding far more new broadband customers than new TV customers. In its last quarterly report, the company reported 917,000 new broadband customers while reporting a net loss of 348,000 TV customers during the nine months ending September 30. In the same January through September period last year, Comcast lost 330,000 video customers and gained 882,000 broadband customers. So TV subscriber losses and broadband customer gains both accelerated.
But Comcast attributes the TV subscriber losses to new competition from satellite and telco TV services like those from Verizon (FiOS) and AT&T (U-verse), not to growing numbers of cord-cutters.
But if telco momentum explains the latest data, why wouldn't Comcast's new broadband customer numbers suffer similar losses? After all, the telephone companies' new services include fast broadband as part of larger bundles.
Still, while the stats in the SEC filings strongly suggest that the numbers of broadband-only customers are growing rapidly, they don't prove it. That's because a high number of cable customers still buy some combination of TV, broadband, and phone service from the cable company. So a good chunk of the 86,000 new broadband accounts added by Charter, for example, may have also bought voice or TV.
When big companies don't want to reveal a statistic about an unflattering or disconcerting aspect of their business to investors and the public, they often say, "We don't break that out." That's exactly what I heard when I asked Comcast to tell me exactly how many of its customers are broadband-only.
From their SEC filings, it seems that the other big cable companies don't like talking about their broadband-only customers either.
Hard choices coming
The cable companies' efforts to keep customers locked into service bundles do not seem to be working as well as they once did. The cable customers I know who've kept cable broadband but ditched TV have ended up paying just as much each month as they had been for two services—in some cases more. Then comes the barrage of calls and direct mail begging you to sign back up for TV.
If current trends continue, the TV cord-cutter will become a big elephant in the room for the cable guys. Cable industry analysts will begin asking more questions about it, and the cable company executives will have to provide answers. As a consumer, I fear that the answer they will propose is to raise broadband prices further—either directly through fee hikes or indirectly through instruments like data caps—in order to make up for growing losses in TV service revenue. But what else can they do? Regulators have provided cover by allowing cable providers to play in a market with very little real competition.
As economic rough times continue for many Americans, many are looking very hard at the $150 cable bill they pay every month, while Amazon Instant Video and Netflix are beginning to look more like television networks in their own right. Why not get all your video entertainment online?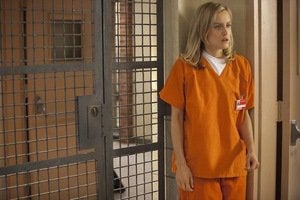 I'd wager that lots of households will at least try replacing cable TV with broadband TV during the next year. Then it comes down to a question of whether Netflix and Amazon are enough to replace cable content.
"You'll have a lot of consumers deciding whether Orange is the New Black or House of Cards outweighs Game of Thrones or Breaking Bad," says IDC video entertainment analyst Greg Ireland. "They will buy one or the other, but not both. They may decide the Netflix shows are more important, but then they might watch all of those shows and then go back to Comcast."
It'll be one of those budget vs. quality of life decisions that families have to make. Until now, cable companies have been on the winning side of that decision. But Internet TV services are beginning to offer a viable alternative to cable. And increasingly, while the cable companies' broadband business can count on being the only game in town, their TV business cannot.