Show of hands: how many of you keep a phone or tablet at the ready when you're watching television?
I do. I imagine TV execs get giddy at the thought of fans tweeting and Facebooking and otherwise "engaging with the brand" but I'm mostly scouring Wikipedia to figure out what old actors are up to nowadays.
The "technical" term for my tablet here would be a "second screen" device. There are plenty of third-party apps and services that'll work all sorts of dark magicks, analyzing audio streams and the like from our television sets in an attempt to serve up episode guides and contextualized social networking fluff. So far, though, if you're looking for extra info while binge-watching from your preferred streaming service, it's far easier to just pop over to Google.
But a curious thing happened on Monday in the world of Second Screens. Amazon announced Kindle Fire OS 3.1, and Sling Media upgraded its SlingPlayer app to version 3.0.—and buried in those announcements was the news that both services added or revamped their "second screen" support. This with the express purpose of letting couch potatoes Web-search or blather socially within the walls of the Kindle or Sling ecosystems.
Let's start with Kindle Fire OS 3.1, which tacks on a number of features of interest to fans of the Android-based tablet. The new Second Screen functionality will allow Kindle Fire HD and HDX owners to move the Amazon Instant Video content they're watching on their tablet onto their TV—provided that they own a Samsung television or a PlayStation 3. That frees up the mobile device to do typical Second Screen stuff like Googling who that actor is, or tweeting spoilers in real-time. It also gives remote-control functionality to the mobile device.
The SlingPlayer update offers much of the same. Slingbox's place-shifting devices already let you watch pay-TV content on Web-connected mobile devices. The latest update extends the devices' support to Apple TV and Roku set-top boxes, and turns your mobile device into an information portal crammed with relevant information and social-network chatter.
That's two distinct approaches to reach a similar goal: giving us new ways to interact with our TVs, while diverting oft-distracted eyeballs back into Amazon and Sling Media's apps.
The Kindle Fire's second-screen sharing functionality sounds rather limited, as you'll need a PlayStation 3 (PS 4 support coming soon) or certain Samsung TVs to get in on the action. But if you already own the right hardware, Amazon's devices are in a rather attractive spot. They're naturally wedded to Amazon's ecosystem, and a nifty new Kindle Fire coupled with a $79 annual Amazon Prime membership (one of the best deals around, FYI) nets you a ridiculous amount of commercial-free content, available on screens large and small, on demand.
Being able to control the action from your tablet is the icing on the cake, and gives social media mavens or information junkies a neat way to interact with their favorite shows.
The same goes for the Slingbox, provided you also own a Roku or Apple TV. This is an even bigger advantage if you're still wedded to a cable subscription, as the Slingbox will be aware of what you're watching on live TV, and will pull in things like sports statistics or what the hoi polloi thinks about the moment's news. Compare that to something like the mobile incarnation of Netflix: gobs of stuff to watch there, and it pairs with the Chromecast rather nicely, but wouldn't it be great if the app did more than just sit there during playback?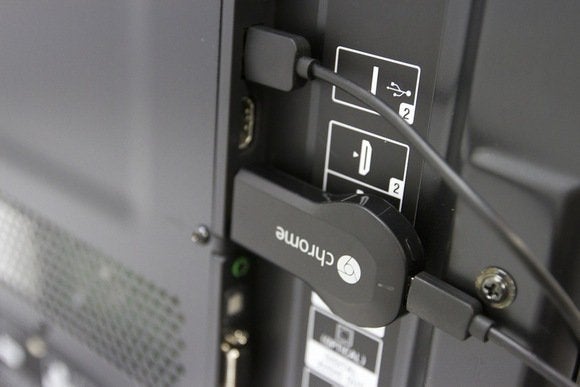 More important, Amazon and Slingbox are influential players in the content distribution world, and they're paying attention to, and jumping on, the Second Screen bandwagon. This is huge. While a plethora of second screen apps that most of us have never heard of are kicking about, big content distributors like Amazon are much more likely to get their user bases to actually use a Second Screen app. Jane Doe is probably likelier to use a function built into her Kindle Fire than figure out what IntoNow is.
While incremental, these updates also highlight a growing frustration with the old model of doing things—ham-fisted workarounds to pay TV's limitations that will only hasten its impending demise.
Truth be told, I've always thought Slingboxes shine a spotlight on the insanity of cable subscriptions in the 21st century: you're buying one of these boxes to watch television that you're already paying for, on your own terms. That's simply illogical in a world where the fantabulous $35 Google Chromecast will pipe most of the Internet onto any TV with an HDMI port. Now, couple these new developments with the slow and steady improvements to Google's Chromecast, which is steadily getting support for new services.
That there is no perfect option yet is frustrating, but expected: I'd love to be able to access my Amazon Instant Video library on my Chromecast, but I doubt such a pairing does much of anything for Amazon's bottom line. But we're slowly and steadily moving into a more sensible future where the stuff we want to watch or listen to isn't tied to a single screen or location. Second-screen apps are going to be a huge part of that.