Two major sports leagues say they'll take their balls and go home if streaming TV service Aereo is deemed legal.
The National Football League and Major League Baseball filed an amicus brief with the U.S. Supreme Court this week, saying they'll stop broadcasting live games over the air if Aereo wins its legal battles, Variety reports. Broadcasting would become less attractive, the leagues said, without the exclusive retransmission rights they currently enjoy.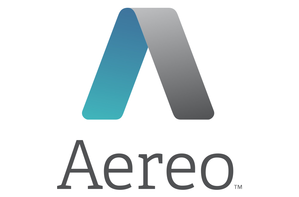 "The option for copyright holders will be to move that content to paid cable networks (such as ESPN and TNT) where Aereo-like services cannot hijack and exploit their programming without authorization," the leagues said.
In other words, sports leagues like being able to tightly control how people can view live games, cutting deals with wireless carriers and TV providers for streaming rights. Aereo takes that control away by letting users stream over-the-air broadcasts to phones, tablets, laptops or set-top boxes in exchange for a monthly subscription.
Aereo doesn't pay any money to broadcasters or TV networks for this privilege; the startup argues that letting subscribers "lease" a designated antenna, stored in a remote warehouse, isn't legally different than installing an antenna on a rooftop. TV networks argue that Aereo's streams qualify as "public performance" and should be subject to licensing fees, but appeals courts have conflicting opinions on that argument. Networks want the U.S. Supreme Court to hear their case and settle the matter for good.
Sports leagues aren't the only ones who have threatened to pull their broadcasts because of Aereo. ABC, NBC, CBS and Fox have also said they'd remove programming if Aereo prevails in courts. But as All Things D points out, the networks could meet resistance from lawmakers, and removing their programming could take time. The threats also smell vaguely of a bluff, intended to create public opposition to Aereo. NFL broadcasts caused a huge spike in Aereo usage, so it's no surprise that sports leagues are getting in on the threats.
Ideally, networks would simply compete with Aereo instead of trying to shut it down. Some networks are trying to expand their streaming options, but only for people who haven't cut the cable cord. Those users who've given up cable are exactly the ones that Aereo is trying to target.