Whether you travel all the time or just for holidays, you know what an ordeal it can be to make sure that you have all the tech gadgets—and their accessories—that you need on your trip. You may want to have a full complement of hardware with you on the road, or you may want to bring as little as possible.
I remember preparing for one trip by taking all the tech devices I thought I wanted to bring with me and spreading them out on a table. I then added all the accessories that went with those gadgets: chargers, cables, storage devices, and so on. The size of the pile was surprising. So I started pruning, to get to only the gadgets I really need with me. It's a ritual I still go through before trips. Here's how I do it.
Hello wheat, goodbye chaff
The first question to have to ask yourself is: Do I really need all of these gadgets? If you're driving, carrying all kinds of stuff isn't really a problem, so you don't need to limit yourself. But if you're traveling by air or rail, you have to prioritize.
You need to be careful in large part because each gadget (a) takes up room in your bag(s) and (b) weighs you down as you make your way through terminals and down aisles.
Weight is an especially important factor if you're flying: Unless you're comfortable transporting your devices in checked luggage, you'll be lugging them in your carry-ons on the endless hike from the curb to your gate and hoisting them in and out of overhead storage compartments.
That's when you need to start making some decisions. So, for example:
Do you really need a laptop, or will a tablet do? What about a tablet paired with a Bluetooth keyboard? If a tablet will do, should it be a full-sized tablet, or would an iPad mini be enough?
Do you need to bring a camera, or will your phone's camera suffice? If you've decided you do need to bring a dedicated camera, will your old point-and-shoot be good enough, or do you really need that heavier DSLR (with all its lenses, too)? If you really need the DSLR, can you get by with just one zoom lens, instead of a bag full of them?
If you want to read ebooks, can you get by with a smartphone or tablet, or do you need your Kindle?
What about a game console or other tech toys?
Of course, some of these questions assume you have the choice between, say, a laptop and a tablet. If you have but one tablet and you've decided you need to bring one with you, you just have commit to lugging the thing along.
Juicing up
When you're deciding which gadgets to bring, don't forget to factor in their accessories—cables, chargers, and so on.
One way to save on weight is to see if any of your chargers and cables can do double duty. For example, if you're bringing an iPhone and an iPad with you, then you can use the same charger and cable. (If one of your iOS devices uses the old 30-pin dock connector and the other uses the newer Lightning port, you can get a $29 Lightning-30-pin adapter that'll let you carry one cable for both.) If you're bringing a laptop, you could conceivably eschew chargers altogether, as long as it has powered USB ports (at least for devices that can charge via USB cables). Dan Frakes wrote a great article about cables and adapters that can help you cull your wires.
One thing I make sure to have in my car at all times is a cigarette lighter USB car charger. Not only does this ensure that when I'm using an app like Google Maps or Waze to get me to my destination my iPhone won't blink out (these apps deplete the battery very quickly), but it can also juice up any other USB-chargeable devices.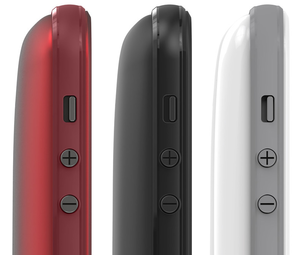 A portable battery pack can also be a life saver. Mine is an Anker 8400 mAh battery pack with two USB ports. It has proven useful on trains and planes to charge different devices, and it's compact and fairly light. It can also replace actual chargers for different devices; any gadget that gets power from a USB cable can charge with this battery pack. Just make sure it's fully charged before you leave. There are also cases that have built-in batteries, for extra power. You could also consider going solar; that way, you'll be able to get power even if you're off the road.
If you're traveling internationally, think about the types of adapters you'll need for power plugs. Check in advance to see what type of power plugs are used in the country or countries you're visiting and make sure to buy a couple of adapters before leaving. Apple and plenty of other vendors sell kits with all the adapters you're likely to need almost anywhere in the world.
In the bag
Once you've selected the gadgets and accessories you're going to bring along, you have to figure out how to carry them with you.
Packing electronic gadgets is an art. If you're flying, it's a good idea to take a checkpoint friendly laptop bag with you. This will make it easier to get through the TSA checks. For other types of trips, I recommend having one bag for all your tech stuff; this is the bag you will always have near you when in transit. Also, it's easier to organize—and find—everything you need in one bag than to spread it out across different bits of luggage. When you're looking for that little cable, you don't want to have to go through all of your luggage.
I find it helpful to make a gadget checklist. Here's mine:
MacBook Pro (with charger/charging cable)
Portable hard disk (with USB cable)
iPhone
iPad (with charger/charging cable, Lightning cable)
Kindle (with charging cable)
Bluetooth headphones (with charging cable)
Wired headphones
Camera (with charging cable)
SD-card-to-iPad adapter
AC adapter(s)
Battery pack
USB-to-mini-USB cable(s)
USB hub
USB extension cable(s)
Ethernet cable
Minijack-to-minijack audio cable
MiFi (with charger)
Naturally, I don't take everything on that list on every trip. But I review it before every list, to make sure I have everything I need. I try and leave behind of anything that's non-essential, but also make sure that I have all the cables and chargers that I'll need. That way I always have the technology I need and have what I need to keep it running.