After the rousing success of original TV series such as House of Cards and Orange is the New Black, Netflix is thinking about releasing its own blockbuster films that subscribers can watch the same day the movies appear in theaters.
Ted Sarandos, Netflix's chief content officer, talked about the company's ambitions in a speech at the 2013 Film Independent Forum. Although the company has dabbled in releasing smaller films, documentaries, and comedy specials, Sarandos specifically mentioned the possibility of large-scale movies in his speech.
"What we're trying to do for TV, the model should extend pretty nicely to movies," Sarandos said. "Meaning, why not premiere movies on Netflix, the same day they're opening in theaters?"
Sarandos bemoaned the "windowing" system, created by studios and theaters, that dictates when major releases can become available on home video for purchase or rent, and eventually on streaming services such as Netflix. In particular, he blamed movie theaters for stifling innovation, even as studios experiment with premium video on demand.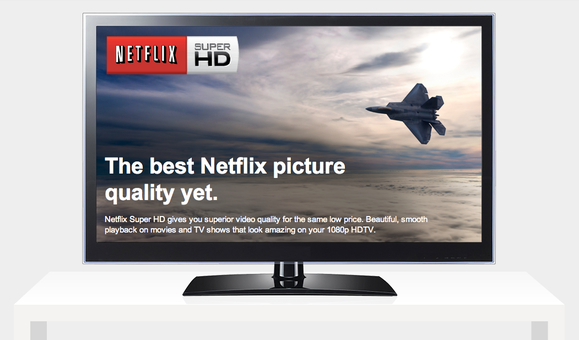 So instead of just trying to convince Hollywood to change its ways, Netflix could produce its own big movies, in hopes that they'll become as watched and talked about as the company's original TV series.
"The reason why we may enter this space and try to release some big movies ourselves this way, is because I'm concerned that as theater owners try to strangle innovation and distribution, not only are they going to kill theaters, they might kill movies," Sarandos said.
Studios released a record number of films with budgets over $75 million during the summer, yet attendance declined by 6 percent, Sarandos said, arguing that Hollywood has never done less with more. "Why not follow the consumer's desire to watch things when they want, instead of spending tens of millions to advertise to people who may not even live near a theater, and then make them wait for four or five months before they can ever see it? They're probably going to forget," he said.
Netflix's ambitions are nothing to scoff at. The company's first major original series, House of Cards, won three Emmy awards, and while Netflix won't talk viewership numbers for its originals, the service now has more subscribers than HBO. If Netflix's original content can keep drawing people away from traditional television and film business models, the rest of Hollywood may have to adapt.