It you are younger than 30, you probably don't have the same relationship with music videos as we pre-millenials. But trust me, they were once a very big deal. While not as central to youth culture as they once were, artists are still experimenting with the form and thanks to the Internet, music videos are more accessible than ever. The Web provides easy access to just about every video put out by your favorite artists.
That's why a recent Billboard.com report that says YouTube is preparing to launch an on-demand video service that will include a paid tier is so utterly perplexing.
According to the Billboard story, which cites unnamed "sources familiar with the plans," YouTube is developing a videocentric on-demand service that would be separate from Google's subscription-based All Access music service. The new YouTube-branded video service will reportedly offer a free tier with unlimited on-demand access to full tracks across all platforms—so basically, exactly what YouTube is now.
The report goes on to say that YouTube will also offer a paid tier for the service with a monthly fee of "around $10." What will users get for their monthly fee? According to the report, they will probably (there was some speculation there) get ad-free access, the ability to stream full albums, and the ability to cache songs or videos.
YouTube Isn't Spotify And Shouldn't Try To Be
The business plan sounds similar to Spotify's multi-tiered approach, which consists of a free tier that offers unlimited access to ad-supported music on your computer as well as two paid tiers: a $5/month "Unlimited" plan that removes the ads, and a $10/month "Premium" plan that offers ad-free music across all your devices, including mobile.
According to Spotify's numbers, the company boasts 24 million active users, with 6 million paid subscribers. Not bad. But this probably isn't transferrable to music videos for one very important reason: Music allows listeners to still take part in all of life's endeavors that don't necessitate being in front of a screen—jogging, chores, driving etc. Music videos demand you to be in one place. This strategy may work for movies and TV show streaming, but there will be a very limited number of users who desire on-demand access to music videos. (Not to mention that a service like KeepVid allows users to download any video from streaming services to watch later—see our how-to video here.)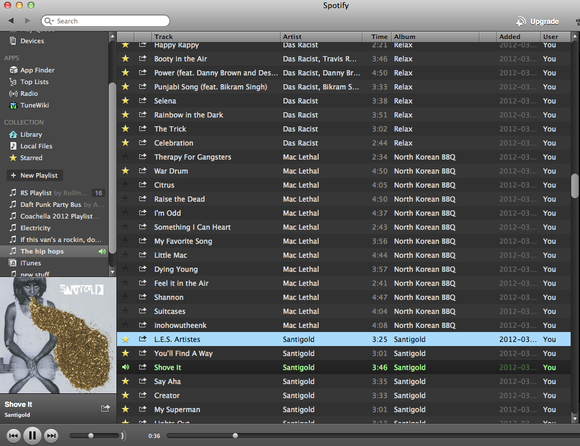 One other possibility (and Google is being mum for the time speaking, so apologies for the speculation), is that the service will somehow be tied to Google's Chromecast or other smart TV application. However, all these connected TV platforms already give users access to the Web—including the buffet of music videos already on YouTube.
So that strategy would likely necessitate a radical new YouTube policy that would cloister music videos behind some kind of digital wall. If this was the case, it would open the doors to the other Web video services (the Vimeos, Daily Motions, or the artist-curated Soundhalos of the world) to become the new go-to source for music videos. It all seems like a no-win for YouTube.
Music videos were once vital vehicles for expanding notions of culture, fashion, and politics. And perhaps they can be again. But no one is going to pay for access to them.