Netflix casts a wide net when it comes to device support: The streaming video service works on Apple TV, Chromecast, Roku, TiVo, smartphones, tablets, connected TVs, and more. One device Netflix doesn't play nice with, however, is your cable provider's set-top box.
That may soon change, as The Wall Street Journal reports that Netflix is currently in talks with providers such as Comcast and Suddenlink Communications to bring House of Cards, Orange is the New Black, and hundreds of other on-demand movies and TV shows straight to your cable box.
A deal with the devil
Putting Netflix on a cable box would make it even easier for Netflix subscribers with cable to switch between the two. Nevertheless, it's a little surprising that cable providers are even contemplating a deal with Netflix.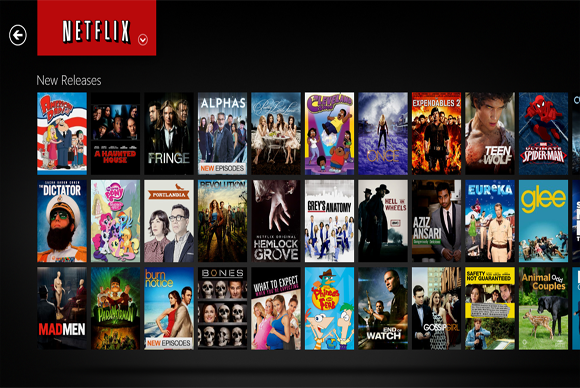 Cord cutters champion the $8 per month online streaming service as an example of how to get high-quality, non-copyright infringing material without paying the exorbitant fees that cable companies charge. Netflix not only threatens traditional cable subscriptions, but it can also lure away consumer dollars from a cable provider's video-on-demand services.
Then again, making it dead easy to use Netflix in concert with a cable subscription could be an attractive lure to keep subscribers coming back for more HBO, Showtime, and ESPN broadcasts. These companies also want to make their next-generation, Internet-capable set-top boxes such as Comcast's X1 more attractive by offering entertainment apps like the ones found in Apple, Google, and Roku streaming-friendly boxes, the Journal says.
Potential pitfalls ahead
Netflix on your Comcast box sounds like a win, but color me skeptical.
Cable companies certainly know how to wrestle every last penny out of subscribers. You have to wonder if Netflix would be available to all cable subscribers, or only to "premium" customers that already pay for big cable TV packages. Case in point: Comcast's X1 set-top box is reportedly only available to the cable company's "Triple Play" (cable, Internet, and digital phone) subscribers in certain regions, according to a recent report from the Consumerist.
The idea of a Netflix-cable provider mash-up also raises the question of whether or not the cable providers would give Netflix traffic headed to their boxes preferential treatment. Witness, for example, the way Time Warner Cable and Comcast don't count video streamed through their respective Xbox 360 apps against customer data caps, giving them a leg up over competing services.
Perhaps that's getting too far ahead, though; WSJ reports that these talks are just in their early stages, and it appears cable providers are hesitant to get serious with Netflix by using the streaming company's Open Connect content delivery system. Open Connect is basically a group of Netflix servers with cached content that are near or right next to an ISPs networking equipment. That allows Netflix to deliver its content to subscribers that much faster, providing a better experience for subscribers.
Whether a commitment to Open Connect would be a deal breaker or not is unknown. Nevertheless, it appears Netflix could very well end up on a number of U.S. cable company devices in the near future. If that does happen, it would follow a similar deal Netflix struck earlier this year with Virgin Media's cable division in the U.K.