We all have that one friend: the insufferable know-it-all who seems to be an expert on every subject known to humankind. You tell a story or spit out a fact, and he can't help but one-up you. Loudly. In front of lots of your other friends. And then he smirks. If you'd like to beat him at his own game, turn to podcasts to get some good talking points.
Once just a media afterthought, podcasts now have devoted followings and huge production budgets. Shows such as Radiolab and This American Life have become household names, and now seemingly everyone has an opinion on who the next big podcast personality will be. Some of the best podcasts cover tech topics, so we decided to scour iTunes to bring you the best free technology-related podcasts available. (Besides our own, of course: Our podcasts are awesome, but it's in poor taste for us to plug ourselves.) If you need company during your long commute—or if you want to body-slam your friend with all of your newfound knowledge—then look no further than these shows.
1. Wired.co.uk Podcast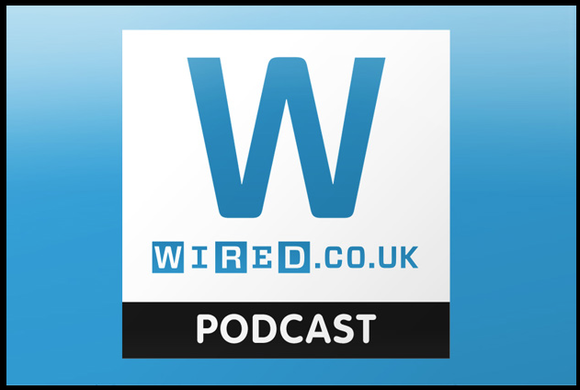 I'm beginning to believe that the British just know how to be better hosts. The U.S. equivalent is Wired's Gadget Lab podcast, which apparently has been discontinued. No matter: All you need is Wired UK (RSS) to get all kinds of cool stories, engaging interviews, and experienced insight.
Though each podcast lasts only about 30 minutes, hosts Nate Lanxon and Olivia Solon throw in a nice mix of breaking news stories and discussions of fascinating offbeat and investigative pieces. Whether you're looking for news on Steve Ballmer's retirement or research about hate speech on Twitter, Wired UK is a great, well-polished tech podcast.
Recommended listening: Episode 135, featuring 4G, smart vibrators, and HateBrain.
2. Spark with Nora Young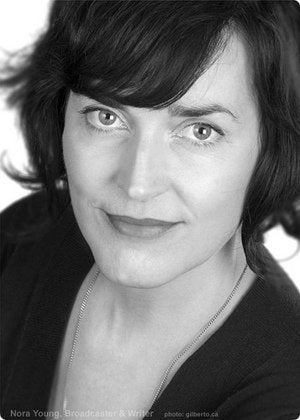 Nora Young's investigative segments are exceptionally produced, professional, and most often, surprising. Spark (RSS) is a Canadian show that focuses on how culture has been affected and changed by technology. The definition of "technology" here is pretty broad: You'll learn about remote-controlled cars, artificial intelligence, and smart cities in these nearly hour-long podcasts. Unlike with many talk shows I've heard, the stories are never cluttered and the interviews are well paced and informative. The show's greatest strength is its approachability: Even if you're not a data expert or a technophile, you'll never feel overwhelmed by the expertise illustrated by the segments. And if you want more details on any specific topic, Nora Young publishes many extended interviews that didn't make the initial broadcast.
Recommended listening: Episode 223, featuring "flipping the classroom," the digital-skills divide, and inequality and digital engagement.
3. Lifehacker
Of the many tech publications that have tie-in podcasts, Lifehacker (RSS) offers one of the best. The show starts out with a nice little chip-tunes ditty and is hosted by two Lifehacker staffers: editor-in-chief Whitson Gordon and editor Adam Dachis. The hour-long episodes are brimming with knowledge, but start you off with a good overview of the topics they'll be discussing. The hosts sometimes get lost on tangents—and they clearly enjoy their own banter—but Gordon and Dachis truly know what they're talking about.
Recommended listening: August 29, 2013, featuring tiny apartment hacks, selling your smartphone, and productive pooping. September 19, 2013, featuring iOS 7 madness, Android widgets, and quitting a job you hate.
4. Tekzilla
Revision 3's Tekzilla (RSS) is one of the most well-produced video podcasts out there. The three hosts—Patrick Norton, Robert Heron, and Veronica Belmont—have good chemistry and give Tekzilla a whimsical, game-show-like quality, punctuated by numerous inside jokes. (For example, each episode opens with a cooking reference, which seems odd but adds to the show's overall flavor.) They're exceptionally knowledgeable and comment on both offbeat items and headline news. Tekzilla is perhaps the best all-encompassing podcast available, as the hosts cut the news-commentary segments with practical advice and some cool lab or product demonstrations. Usually the show is only about 30 minutes, and although some jokes miss the mark and the hosts' cross-chatter can make the podcast sound haphazard, the overall product is pretty compelling.
Recommended listening: September 3, 2013, featuring iPhone-to-Android moves made easy, SSDs plus hybrid drives, Ripmonster, ISBN scanning, and cataloging your media.
5. Let's Talk About Tech
This new BBC show (RSS) with host Chris Warburton has already made quite an impact in a short time span. Its 50-minute episodes are exceptionally well polished and very news focused, but sometimes the result comes off as a bit dry and occasionally scattered. It's a shame that not many episodes are available yet, because the podcasts are more diverse in their topic selection than other shows. If you don't want to put up with banter but want technology news from a British perspective, check this one out.
Recommended listening: September 28, 2013, featuring technology journalist Rory Reid and the latest on BlackBerry's troubles.
6. The Tech Guy Podcast
Because of the show's host, Leo Laporte (RSS), I prefer this podcast to any other in the This Week in Tech (TWiT) family. Laporte is an Emmy-award-winning tech journalist and entrepreneur who knows how to tell a story, and he always has an interesting angle or anecdote. He is perhaps the best in the field at distilling a story to its applicable (and often amusing) basics. For example, when discussing how Netflix knows what shows to recommend to its users, Laporte reveals that Netflix pays attention to what people pirate. He then moves on to a great discussion of Netflix's challenges and the problems of piracy. His podcasts are long (usually around two hours) and sometimes he likes his own jokes more than the audience does, but he has insightful opinions and is a patient responder to call-ins and questions from his audience.
Recommended listening: September 15, 2013 with special guest Chris Marquardt, featuring the iPhone 5s, traveling tech tips, email forwarding, and listener calls.
7. Engadget
Hosted by Brian Heater and Tim Stevens, this gadget-centric podcast (RSS) features numerous guests, but never feels too crowded in its conversations. The production quality isn't fantastic and the hosts don't do a good job of giving you a preview of what they're going to discuss, but they have real connections in the industry, which makes for some compelling exclusives and insight. If you're a fan of tablets, phones, and other handheld tech (which you probably are, since you're here), Engadget's hour-long podcasts should satiate your craving for news.
Recommended listening: Episode 361, featuring the iPhone 5s and 5c, the BlackBerry Z30, and Sony's intriguing new lens.
8. The Vergecast and Verge Mobile shows
Depending on your interests—be they focused on general technology and culture, or mobile topics—the Verge's pair of podcasts should have something to your liking. Both podcasts have three hosts, and although every podcast crew seems to think they're hilarious, the Verge's staff (especially the Vergecast's Joshua Topolsky, Nilay Patel, and Paul Miller) is often genuinely funny. The members of the Vergecast (RSS) crew in particular have good rapport and are a joy to listen to when they find something they don't like, be it a bad product or a poor business decision. Both podcasts are about an hour each, and if you enjoy a more conventional "morning radio show" vibe, the Vergecast and Verge Mobile (RSS) may be just what you need.
Recommended listening: August 6, 2013, featuring a big week for Motorola.
9. NPR: Technology Podcast
NPR: Technology Podcast (RSS) offers the "best of" from NPR's award-winning shows All Things Considered, Morning Edition, and other programs. The hosts vary and the segments are all professional, well polished, and usually off the beaten path. You aren't going to get much commentary on just-launched iOS apps or advice on how to secure your Wi-Fi hotspot, but you will get some exceptionally well-researched pieces and interviews on technology. The shows are a bit dry, but the 30-minute episodes are a great recap of a week's worth of NPR's finest.
Recommended listening: October 2, 2013, featuring NSA revelations leaving encryption experts in a quandary, and Popular Science's claim that Web comments are bad for science.
10. TED Radio Hour
A newer program hosted on NPR, TED (RSS) has become a global brand for innovative ideas. TED (Technology Entertainment and Design) talks are often shared virally and highly regarded, and these nearly hour-long segments combine TED's exceptional range of experts with NPR's production values and top-notch hosting. Guy Raz is a warm, curious, and humorous host who serves as a good interviewer and a capable hand as he guides the listener through many unusual topics. The only knock on the series is that the "T" of the TED name isn't always the focus, so you'll get entire episodes dedicated to interesting but nontechnology subjects. If you want to check out more TED talks, iTunes also has a TED Talks Technology video podcast collection, and though they're a mixed bag of talks, some of them are fantastic.
Recommended episode: August 9, 2013, featuring how science and technology tell us to "hack" solutions to our biggest problems.
Honorable mentions
It wouldn't be a complete tech-podcast roundup without mentions of gaming and science offerings, now would it?
Radiolab: Hosted by Jad Abumrad and Robert Krulwich, this exceptionally charming and well-produced show of storytelling examines where science meets culture. The hour-long Radiolab (RSS) episodes examine huge ideas such as "blame" and "doubt," while the shorter 20-minute segments take on beautiful moments such as an astronaut's first space walk and the lives of sea creatures.
The Besties: Everyone with video game knowledge and a microphone thinks they can post a podcast that is funny and insightful about games. Typically, however, the results sound like a bunch of nerds laughing at each other—and frankly, most gaming podcasts are insufferable. The Besties (RSS) is just like that, but the hosts are funny and they have a catchy chip-tunes theme song. The Besties is Polygon's podcast, and from the offbeat opening to the depth of knowledge, it remains one of the best gaming podcasts out there. Aside from the cold opening conversation, The Besties' crew mainly cuts to the chase, keeping the off-topic banter to a minimum and instead focusing on their diverse and experienced opinions on games.