You can stream a lot of content to a Chromecast dongle, but one thing you can't do is stream your personal files from an Android device—and according to one developer, Google's actively working to keep it that way.
A beta version of an Android application called AllCast has lost the ability to stream content to Chromecast from Android apps such as the photo gallery, Dropbox, and Google Drive.
"Google's latest Chromecast update intentionally breaks AllCast," said Android developer Koushik Dutta in a recent Google+ post. The company removed a developer option called "video_playback," which as its name suggests, allowed any application to support video playback.
Dutta believes this is a sign that Google will not be friendly toward third-party developers of Chromecast apps compared to the relative openness Android developers enjoy on Google Play. "The Chromecast will probably not be indie developer friendly," Dutta said in his post. "The Google TV team will likely only whitelist media companies."
"We're excited to bring more content to Chromecast and would like to support all types of apps, including those for local content," Google said in a statement when we reached out to them for comment. "It's still early days for the Google Cast SDK, which we just released in developer preview for early development and testing only. We expect that the SDK will continue to change before we launch out of developer preview, and want to provide a great experience for users and developers before making the SDK and additional apps more broadly available."
Indeed, in its Chromecast developer documentation, Google says that all functionality is subject to change.
Regardless, Google certainly hasn't made it easy for Chromecast users to stream their own video files to their TV—an obvious feature deficit. Competitors such as Apple TV already allow you to stream content from your PC or iOS device; however, Apple restricts video formats to h.264 and a specific type of MP4.
Piracy play?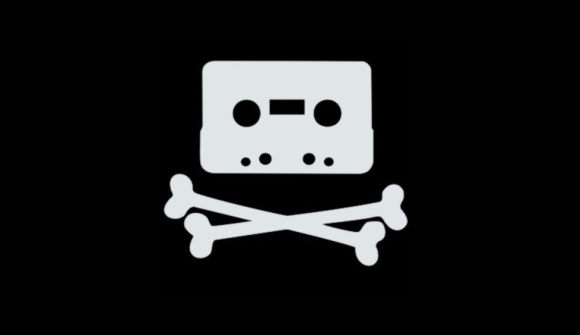 Many critics suspect that Google left out the ability to stream personal videos to make its new Web-meets-TV platform more attractive to movie and television studios concerned about piracy. Instead of buying approved content from Google Play or Amazon, the argument goes, users could just download a pirated copy of Sunday night's Breaking Bad episode and send that to Chromecast.
If the speculation is accurate, it's rather unfair to limit obvious functionality on Chromecast just to make sure Hollywood doesn't get spooked, especially since Apple TV could broadcast pirated video to your TV right now. Plus, anyone with the technical know-how to download a pirated video (especially via torrents) likely figured out how to put that content on their TV long before Chromecast showed up.
If you're absolutely dying to stream personal videos to your Chromecast, one workaround for now is to try casting from your PC. Our recent primer on seven Chromecast tips and tricks shows you how to easily access a PC's file system from an open Chrome tab.
Updated at 11:23 a.m. PT with a comment from Google.