For $35, Chromecast is a handy way to watch Hulu videos on your television without paying for Hulu Plus—and it's going to stay that way.
With Chromecast, users can beam any browser tab—including the free version of Hulu—from the desktop version of Chrome to their televisions.
TV networks are generally okay with letting you watch Hulu shows for free on a laptop or desktop PC, but if want to watch the same streaming videos on a television, they'd like you to pay up. That's why Hulu requires an $8 per month Hulu Plus subscription to watch its videos on game consoles and set-top boxes. It's also why Hulu and several TV networks blocked Google TV from accessing their Websites.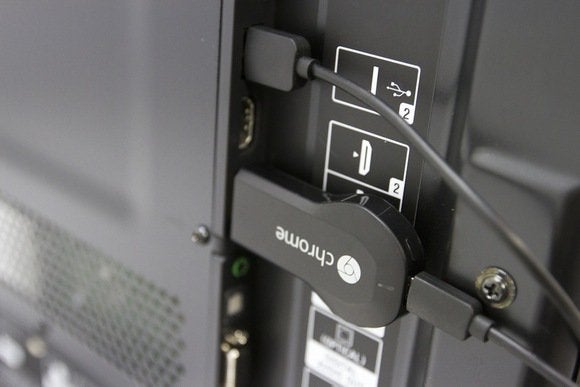 The tricky thing about Chromecast is that it allows you to watch free Hulu videos on your television without the friction of physically tethering a laptop to the TV via HDMI. Unfortunately for Hulu, there's no easy way to stop Chromecast from streaming the free Website without blocking the Chrome browser entirely. The only other option would be to switch Hulu's streaming technology from Flash to Silverlight, which Chromecast doesn't support. But that would be a huge undertaking, and not worthwhile given that development on Silverlight has stalled.
Instead of fighting Chromecast's capabilities, Hulu simply considers casting to be the wireless equivalent of using an HDMI cord, and is "actively working with Google" to bring support for the premium Hulu Plus subscription service to the device, according to Variety.
Instead of putting up another wall, Hulu is doing the smart thing and creating a better experience for Hulu Plus users. Presumably, subscribers to the $8 per month service will be able to select videos and control playback using any Android device, iPhone or iPad, and hopefully will be able to cast Plus-compatible videos through Hulu's website without having to mirror the entire browser tab.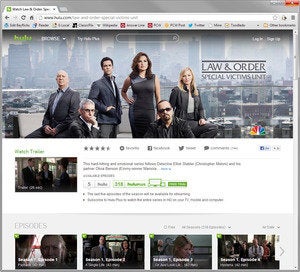 Controlling Chromecast through mobile devices is better for a couple of reasons. For one thing, phones and tablets make for slicker remote controls than a clunky laptop.
More importantly, streaming quality is superior, because the videos don't stream directly from one device to another. Instead, Chromecast essentially receives a URL from the phone or tablet, and then pulls down the video straight over the Internet. As a result, video quality is better, and the stream is more reliable. This also allows users to control playback from several devices at the same time.
While some Chromecast users may be upset that the free version of Hulu won't get full Chromecast support, that was never likely to happen as it would be a major change in business model. At least this way, users can still get the free version on their televisions through tab mirroring, with the option to pay for a smoother experience.