Spotify is currently testing a new feature to help you plumb the depths of the streaming service's music catalog via playlists to suit any mood, genre preference, activity, or current event soundtrack. A number of people online have stumbled across the new option, called Browse, in the Spotify Web player.
Based on what we've seen from other Spotify users and an earlier report by Gizmodo, the new Browse feature is exactly what you get with Tunigo, a music discovery app Spotify acquired in May. Some users are able to access the new service by navigating to https://play.spotify.com/browse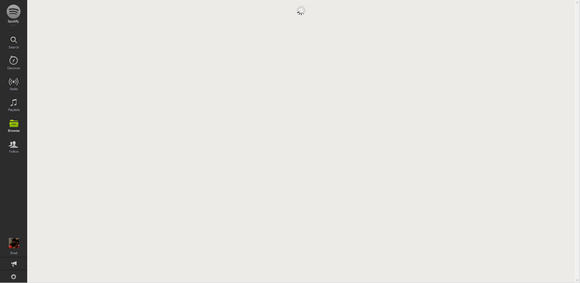 Others, including one of our intrepid editors, are seeing a Browse option pop-up in the left-hand sidebar of the Web player, but without an accompanying UI.
Spotify has yet to officially announce the Browse feature, so it's not clear if the company will release the new feature to all users or give it a serious overhaul before it hits prime time. A Spotify representative told us that the Browse feature is a test visible to a small percentage of users.
Playing with Tunigo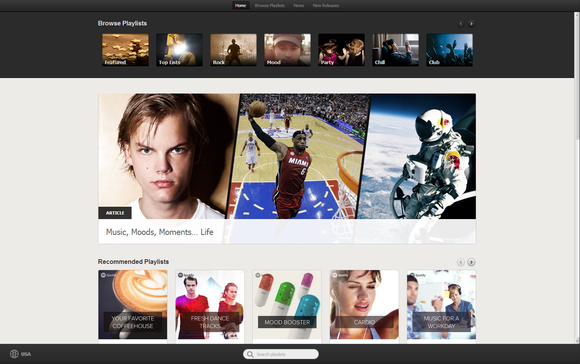 For anyone who can't access the Browse feature yet, a simpler option is to open Spotify on the desktop and use the Tunigo app, which offers pretty much the exact same experience as Browse on the Web player—not exactly a surprise, since Spotify acquired Tunigo back in May.
Tunigo is similar to Songza, a music discovery app for mobile devices that supplies playlists based on activity, genre, decade, and mood. Near the top of Tunigo on the desktop you get a film strip of broad categories for playlists such as featured, top lists, rock, mood, party, and chill.
Below that you get recommended playlists that you might like, followed by an interesting section called "News" that supplies playlists related to current news stories like Pope Francis' recent comments on homosexuality or the death of singer-songwriter J.J. Cale.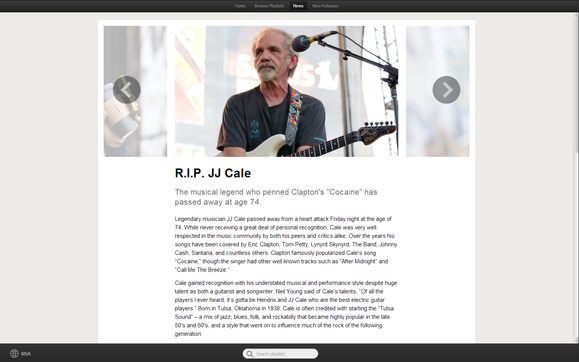 The downside of the news section is there doesn't appear to be a way to share news stories with your friends. You also can't quickly share the accompanying playlists for news stories without clicking through to the playlist's main page on Spotify.
Tunigo/Browse also lets you check out new releases on Spotify, a feature that has been missed since it was deep sixed in favor of the new Discover feed that Spotify introduced in late May.
Discover was meant to help you easily find music on Spotify. (The new Official Comedy app does the same for comedic content.) The feature shows you an endless feed of music recommendations based on your Spotify playlists and recent listening history. You can use Discover to find new artists, quickly preview songs and albums, and get updates for upcoming concert appearances near you by artists you like.
Incorporating Tunigo into the main Spotify experience as the Browse feature would offer another way for users to find new music they might enjoy. Although not tied directly to your music tastes the way Discover is, Tunigo/Browse does offer an easy way to jump into some pre-defined playlists to suit your current situation. So the next time you're feeling like "smart is the new sexy," Tunigo/Browse has you covered.
Primary image credit: Dison Du
Updated at 1 P.M. ET 7/30/13 with a comment from Spotify representatives.