At a Glance
Expert's Rating
Pros
Fast and easy phone- or tablet-based navigation
Automatic TV controls are a brilliant touch
Unbeatable price at $35 (frequently available for less on sale)
Cons
Unusable without a phone, tablet, or PC
No universal search or on-screen menu system
Chrome tab mirroring still doesn't work that well
Our Verdict
While it's not for everyone, Chromecast is a cheap and effective way to make any TV smart.
The main thing to know about Chromecast is that you'll either love it or hate it. Unlike every other media streamer in our buying guide, Google's $35 TV dongle doesn't include a proper remote control or an interface that you can navigate through the television. Everything's controlled through a phone, tablet, or PC. Just hit the "Cast" button in supported apps such as Netflix or Hulu and the video starts playing on the big screen.
Some people will find this approach infuriating. Chromecast becomes worthless without a companion device within reach, which is a problem for folks who don't tote their phones around the house or struggle to keep them charged through the end of the day. And for other people, there's just no replacement for a physical remote control that works without having to look at it.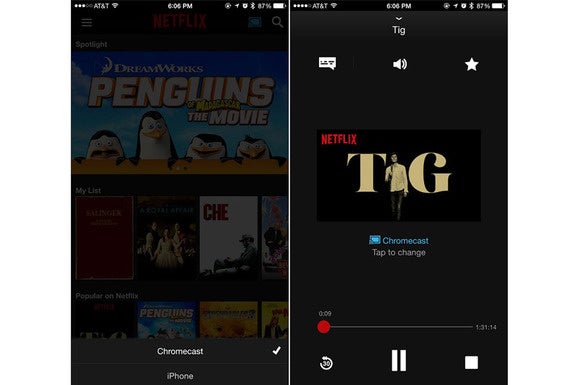 Still, there's a certain kind of couch potato—one who always keeps a phone in their pocket or a tablet on their coffee table—for whom Chromecast is a sublime experience. Using a mobile app to browse Netflix is often faster than thumbing through menu after menu with a traditional remote, and typing search queries with a smartphone keyboard is far less frustrating. And whereas other stick-sized media streamers never feel fast and fluid, it's a non-issue with Chromecast because all the graphics-intensive navigation is happening on the smaller screen.
If you have a TV that supports HDMI-CEC, Chromecast has one especially cool trick: Whenever you start Casting a video, it'll automatically turn the television on and switch to the correct input, so you don't need to hunt around for the TV's remote.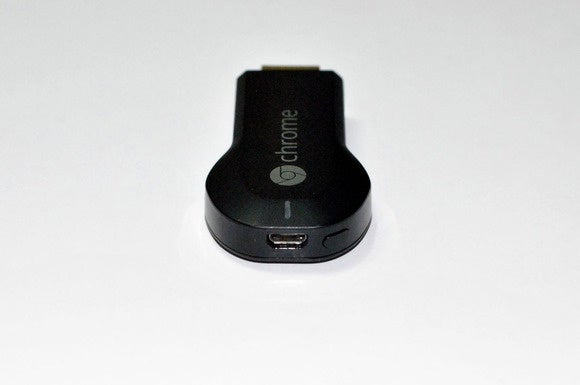 There's room for Google to improve the experience, however, even for people who appreciate Chromecast. There's no universal search tool that works across Cast-supported apps, and no way for other people in the living room to join in the video-selection process. Also, Chromecast's tab mirroring feature, which lets users display any website from the desktop Chrome browser, remains unreliable for video playback.
Those are minor nits to picks, however; the bigger question is whether you can adjust your notion of what a media streamer—and its accompanying remote control—should be. Chromecast is an unbeatable value for those who can.
Editor's note: This review supersedes our original Chromecast review. You'll find our previous opinion preserved here.