Samsung Electronics has expanded the S4 family yet again with the 16-megapixel Galaxy S4 zoom, a lighter version of last year's Galaxy Camera.
The Galaxy S4 zoom can be described as an S4 mini with a 10x optical zoom attached to the back of it, according to Ben Wood, director of research at analyst firm CCS Insight. The camera-phone's arrival scoops a reported Windows Phone version of Nokia's 41-megapixel 808 PureView and should leave camera makers like Nikon and Canon a little concerned, he said.
In less than two weeks, Samsung has launched two tablets and four smartphones, including the Galaxy S4 zoom. The company is expected to launch more products at an event in London on June 20.
"It currently has the scale and confidence to put multiple new products into the market. By doing that it is leaving competitors with little room to maneuver," said Wood.
In addition to an optical zoom, the latest phone has a 16-megapixel CMOS sensor, optical image stabilization and a xenon flash. Users can take up to 4 photographs per second.
"If you have it with the camera piece down on a table it just looks like a really bulky phone. But if you flip it over, it just looks like a camera," Wood said.
On the software side, Samsung has implemented a feature called In-Call Photo Share, which allows users to capture and send an image directly to whoever they are talking to via MMS.
The deets
The Galaxy S4 zoom weighs 208 grams and the body is 15.4 millimeters thick. In comparison, last year's Galaxy Camera weighed 300 grams and was 19.1 millimeters thick.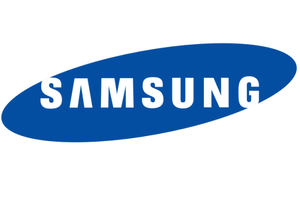 The zoom has a 4.3-inch screen with 960 x 540 pixels and is powered by a 1.5GHz dual-core processor. Just like the other members of the S4 family it runs Android 4.2. Internal storage of 5GB is available to the user, and this can be expanded with a microSD card.
Samsung will release a 3G version and an LTE version of the S4 zoom. The smartphone can also communicate using Wi-Fi, but unlike the original S4 it doesn't support the latest high-speed version, 802.11ac.
Samsung didn't say how much the Galaxy S4 zoom will cost, or when it will ship. The S4 family now consists of the original model, the mini, the Active and the zoom.