Apple's Worldwide Developer Conference has never been a venue for truly big hardware surprises. In recent years, it has become the launch pad for iOS updates and Mac computer refreshes, and not much else. But given Tim Cook's late May musings about Apple's stake in TV-related technology—he told a D11 Conference audience there's "an intense interest" in this area—one could have easily harbored hopes that Apple would stun Monday's WWDC audience with a big-screen Apple TV.
Apple never dropped that bomb, but the idea of a full-fledged Apple television isn't far-fetched. In fact, it's very likely that in a small conference room in a nondescript building in an out-of-the-way office park somewhere in Silicon Valley, a 60-inch TV stands on a table. For the purpose of this article we'll call it an "iTV," and it's so thin you can barely see it from the side. The front of the TV is almost completely dominated by screen real estate, with just a thin stripe of precision-cut brushed metal skirting the edges.
That's speculation of course, but informed speculation. It's an open secret that Apple has been prototyping an iTV for quite some time, probably resulting in something like the device described above. In fact, a consumer electronics company of Apple's size and industry footprint would be strategically negligent if it didn't have a TV concept humming away in some back room. Apple should be prototyping big-screen TVs and sundry other forward-thinking gadgets—because this is what innovators do.
So, while Apple's elusive entry into the TV hardware market didn't appear at WWDC, it's still very much on the table, and analysts we've contacted believe Apple will eventually get in the TV hardware business. That's right: Apple will enter a product segment that's notorious for low margins and long replacement cycles. It will ignore all practical arguments and launch a full-fledged iTV.
Jeremy Allaire, for one, is now a believer. He's the CEO of the online video publishing platform Brightcove, and an outspoken observer of the iTV saga. In an AllThingsD guest column last year, he came out strongly against the prospect of Apple releasing a full-fledged TV. Back then, he argued that Apple will leverage iOS, the existing Apple TV product and the wonderful world of APIs to mesh Apple's interface savvy with the basic TV experience. But last December, Allaire wrote an updated opinion that opines a full-fledged TV will happen—and he recently reiterated to TechHive that he believes Apple will sell a pair of large screen iTVs.
"Likely coming in 46-inch and 60-inch models with solid glass front and aluminum back, and stand and rear mounting options, this ultrathin monitor will mirror the design aesthetic of the latest iPhone and iPad," Allaire wrote in his company's blog.
Reasons to believe
IDC senior research analyst Linn Huang shares the conventional wisdom that Apple is already working on a fully self-contained TV, that it's a real product, and that it will eventually go on sale. "They have done some sourcing of components from the TV components supply chain," says Huang. "They have made engineering explorations into the TV space."
But what Apple is building isn't like anything you'll currently find in Best Buy. It will be much more akin to a giant iPad, with a beautiful screen that can be controlled with an iPad or iPhone from your couch. And its user interface will feel like the iPad's (though on a much larger scale), and Siri will be on call to help you find the TV content you're looking for.
"The iTV would do much more than today's HDTVs," Huang says. "It would bring the Apple gaming experience to the living room, as well as FaceTime video chat and iTunes music."
Huang says the living room TV represents Apple's final frontier. We have five really important screens in our lives—the desktop, the laptop, the phone, the tablet, and the TV. Apple has product answers for the first four, and now it needs to find a home on the fifth screen.
"They want to extend their OS reach beyond the devices they're already in," says Huang. The endgame is to sell both more content and apps. The iTV itself is just a gateway to enable that, he says.
Even if Apple only breaks even on sales of the TV itself, Huang says the company will profit directly from couch-based purchases of video and music from the iTunes store, and indirectly from in-app purchases and in-app ads.
What it will look like
The existing Apple TV product already extends an Apple OS to the TV, but Apple likely won't be satisfied with a set-top device that relies on a TV made by some other company. Apple has shown an insistence on controlling the whole consumer experience—from the interface to the look of the video to the size and shape of the apps. And Apple can only get that kind of control by going all-in with a full-fledged, big-screen TV.
Analysts say, and history suggests, that Apple's iTV will sell at the high end of the market. It will use the best components—the best screen, the best materials, and the best microphones (for voice recognition).
Huang believes that the iTV, in line with Apple's broader product strategy, will use premium components that fit with the product's user experience. "The new 4K resolution would be a logical build choice, whereas 3D would probably not be," Huang says. "They are not trying to absorb all the features in the market today. They choose only the ones that are important for the experience they are trying to create."
While the features and price of the device are important, the device itself is slightly beside the point. iTV will be all about the user interface, and the way it serves up rich media content in the living room. "People talk about Apple trying to replace the TV experience, but that's obviously not where they're going," Huang says. "They are not trying to replace a TV with a TV. They're trying to get their TV on the mantle to drive this rich content experience that has not been available in a home living room environment before."
Of course, not all analysts are so bullish. "The typical Apple product life span is about two years, while the typical TV has a life span of seven to eight years," IBS analyst Dan Cryan told TechHive. "Launching a TV just wouldn't fit well with their market and upgrade approach."
All true, but one thing is for sure: Apple needs that fifth screen if it's to extend its reach across every portion of our media-immersed lives. The basic TV-watching experience is in dire need of a refresh, a new approach. Just look at the channel guide on your cable box. Apple looks at this broken UI and sees dollar signs on the horizon.
A hostile takeover of the living room
Brightcove's Allaire believes Apple will release TV products in two form factors. People who are attached to their current TVs could buy a set-top box—a completely overhauled Apple TV with an iOS/Siri interface built in. Meanwhile, those who want the full monty can splurge for the iTV, which would include everything that's in the set-top box.
Allaire says the new set-top box would look like a long, low-profile console, and would allow users to beam rich media apps from their iPads and iPhones onto an existing TV, wirelessly via AirPlay. Importantly, the device would include a motion sensor, cameras and other features normally found on gaming consoles.
As for the new iTV, in his blog post Allaire writes it would feature "gorgeous display quality (probably 4K resolution), an A7 quad-core CPU for graphics and gaming, front-facing motion sensors and camera, and enough storage for games, apps, content, and recorded live TV." Allaire believes the TV would also have a couple of Lightning ports—one for power and the other for a "coax dongle" that would accommodate your cable or satellite feed, and erase the need for a set-top box from your service provider.
With these new devices, Apple would be declaring war on two fronts—against HDTV/Smart TV makers like Samsung and Sony on one side, and against Microsoft and its Xbox One (and all the other gaming console and set-top box manufacturers) on the other side.
Apple's goal is to take over your living room, providing everything you need for playing games (albeit casual ones), videoconferencing with grandma, and watching not only cable TV but also all variety of streaming video feeds. The iTV might even make it easy for you to create and broadcast your own shows.
A better programming guide
Whether Apple will be able to significantly raise the bar in the HDTV hardware market is open for debate, but few would disagree that Apple could make a better user interface for TV content than the cable companies. Indeed, while Siri doesn't have the answer to world peace, she could certainly make it easier to find the specific episode of Dexter you're searching for.
iTV's programming guide would feel like a familiar Apple environment, and content would be coded to let you know if you already own a show or movie; if you could stream that video; or if you could a purchase a digital copy, says connected TV expert Richard Doherty at the Envisioneering Group.
"Imagine you had a single guide where the things you own are in red, the things you would need to buy are in blue, and the things that are available to stream are in green," says Doherty. "iTunes content is in a white border, Amazon video is in a pink border, and so on. [Apple wants] to be able to present it all together. No one's tried harder than Apple to advance this concept."
The content problem
In the concept Doherty describes, users would tap into existing cable/satellite relationships, as well as access all types of video from the cloud via their broadband connections. But to really reinvent the way we buy video—making it ala carte, the same way Apple reinvented the way we buy music—Apple's iTV would need to source content directly from the Hollywood studios, broadcast TV networks, and large production houses that create and own the content.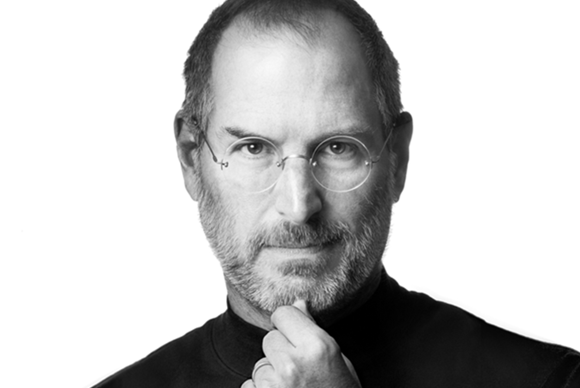 This concept is scary to the people who own the content. Fearing a digital disruption of their industry and unwilling to jeopardize their lucrative agreements with cable providers, the content owners have placed tight controls on direct distribution. And they have swarms of lawyers to make sure these controls remain in place.
"Apple is up against an army of rights holder attorneys that are bent on preserving the status quo," Doherty says. "The lawyers have locked down content to a small set of distribution methods for streaming or downloading digital media."
So the reason there's still no revolutionary new iTV product 18 months after Steve Jobs said he finally "cracked it" is probably not because Apple is agonizing over the form factor and specs of the device itself. More likely, it's because Apple is still negotiating with content owners and/or cable TV middlemen to license a content package robust enough to persuade the Apple faithful to lay down the plastic for an expensive new iTV.
All that said, sources tell us they think we'll see a full-fledged TV product "soon"—maybe before the end of the year, and probably without any revolutionary Hollywood content agreements in place. It sounds like a bold prediction now, but let's not forget what Tim Cook told the world during an April 2013 investors call. "Our teams are hard at work on some amazing new hardware, software, and services that we can't wait to introduce this fall and throughout 2014," Cook said. "This is the same culture and company that brought the world the iPhone and the iPad, and we've got a lot more surprises in the works."
Let's just hope we don't have to wait until WWDC 2014 to see how this pans out.