As the world prepares for the unveiling of next-generation of Xbox later this month, rumors persist that the gaming console is not the only piece of living room hardware Microsoft is developing.
The Wall Street Journal reports that Redmond is prepping a simple set-top unit that would stream video, audio, and other web content to your TV. Of course, the Xbox is already a more-than-capable streaming device, so presumably a pared down set-top device would do away with some of the hardcore gaming components (and the cost) in order to compete directly with the Rokus and Apple TVs of the world.
A cheaper—possibly Xbox branded—set-top streaming device would not only expand Redmond's TV presence beyond hardcore gamers, but would fall in line with Microsoft's plans to produce original content. If this new media scheme is going to have any legs, Ballmer and company will have to part ways with the existing Xbox Video structure and make content available beyond the Xbox / Windows ecosystem. This new device—if it ever makes it to consumers—may be the first step in that direction
Coming soon: Microsoft Studios
These Microsoft set-top rumors follow on the heels of news that Amazon is developing its own set-top box in time for the holiday rush. Amazon's moves make sense as the company not only has a popular content network via its Amazon Prime and Instant Video offerings, but has also jumped headlong into producing original content. Just about every tech company with a recognizable name has stepped into original video content creation (ev-er-y recognizable tech company).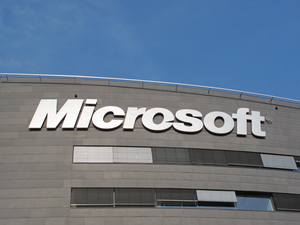 Not to be left behind, Microsoft has laid the groundwork for its own studio production arm. Earlier this year, Microsoft opened a sprawling facility in Santa Monica CA, which is largely speculated to be a production studio for original content. Redmond also snatched up former CBS entertainment group president Nancy Tellem and former HBO executive Jada Miranda to produce original and interactive programming for Xbox Live.
As this new and versatile mediascape shakes out, it would make sense that these nascent "studios" like Amazon or Microsoft would want to become the gatekeepers of your living room TV. No company wants its original content to be shut out on the whim of a Roku, Apple, or any other avenues that people use to connect the Web to their TVs. (And, of course, should any one of speculated set-top devices become popular, the company behind it would love to have the leverage to shut the other guys out).
One set-top to rule them all
Microsoft already offers video content from existing studios and networks via its Xbox Video service, which users can access on their game consoles or other Windows-powered gadgets. For Microsoft's sake, I hope that this theoretical set-top device will be compatible with much more than Microsoft's own line of tablets and phones, which only comprise a paltry slice of the market. If Microsoft truly wants to be a studio, it's going to want as wide a distribution network as possible. And that means also catering to non-gamers whose phones run on iOS or Android.
Technology has created a fascinating new mediascape, one that is far removed from that of only five years ago. If your company has a brand name and vast reach, why settle for one segment of the media ecosystem, when you can own it all?