A media streamer set-top box is the missing link between your TV and the vast array of content available over the Internet. Whether or not you've cut the cord and severed that pricey cable or satellite subscription, a media streamer can give you access to endless hours of TV shows, videos, sporting events, music, and much more—in a way that no smart TV, with its built-in roster of apps, can promise. And no streamer provides more than the $100 Roku 3, my pick for best media streamer.
Roku is for you
Let's start with content—and Roku has a lot. At last count, the company boasted more than 750 channels on the Roku Channel Store (both free and subscription-based). These include movies and TV shows (Amazon Instant Video, HBO Go, Hulu Plus, Netflix, Vudu); sports (MLB.TV, MLS Live, NBA Game Time, NHL GameCenter); music (Amazon Cloud Player, Mog, Pandora, Rdio, Spotify); games (the Angry Birds family of games, Super Stickman Golf); Internet TV (blip.tv, IGN, This Week in Tech); and specialty channels for travel, news, weather, technology, food, and more.
Sure, the options include plenty of niche stuff (Hypnosis TV, Pilates Anytime, The Ringtone Channel), but that's a testament to the fact that Roku's bench is very deep.
And beyond the official channels, there's a network of private (and unsupported) channels that you can seek out and install on your Roku to get even more cool content.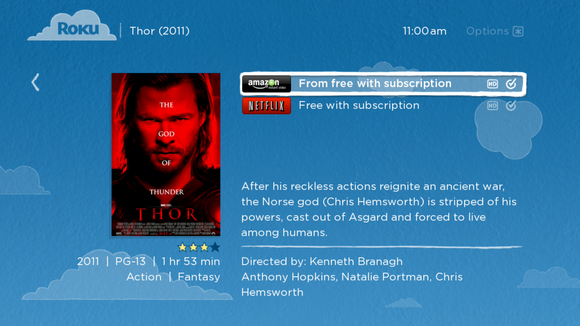 The Roku 3 model supports 1080p video and dual-band Wi-Fi streaming, offers the ability to search for movies across a number of different channels, and comes with a Bluetooth motion-sensing remote control with a headphone jack that lets you enjoy a show without disturbing others. You'll also find a USB slot for sideloading local content, although Roku's strength is really more in streaming media than in handling the stuff you already have in the house.
In addition, Roku recently revamped its user interface (across the entire line) to make navigation simpler and more intuitive, addressing what had been the company's biggest weakness.
You might also consider…
Roku may have the largest number of content options, but if you live in the Apple ecosystem (as I do most of the time), nothing beats the Apple TV. With it, you can do things that no other media streamer can match: Stream content from your iTunes-running Mac or Windows PC to your TV using Home Sharing, send audio and video from an iOS device or computer with Apple's AirPlay technology, and purchase and enjoy content from the iTunes Store. The Apple TV also supports competing services such as Netflix (with a custom UI that beats any other platform) and Hulu Plus, several sports subscriptions, YouTube (which Roku doesn't officially support), and more.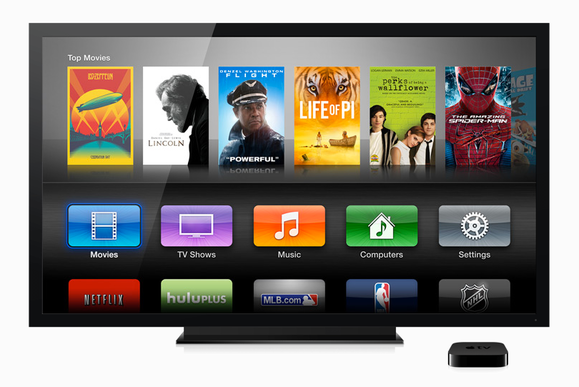 And don't forget that you might already have a media-streaming device in your house. Modern gaming consoles such as the Xbox and PlayStation connect to the Internet and, though not as robust as a Roku box, can deliver movies and TV shows from the likes of Netflix and Amazon Instant Video, sports subscriptions, and music. And TiVo includes Netflix and other streaming options these days as well.
Apple TV (3rd gen., early 2012)