Over the past decade, numerous cities have invested in developing in their local tech scenes, but few have proven more fruitfull than NYC's Silicon Alley. While the Alley doesn't yet have a Facebook, Apple, or Google to call its own (though all those behemoths have a presence in Gotham), a small bounty of notable companies have flourished around the city (Foursquare, Etsy, and Kickstarter to name a few).
Thanks to an established network of incubators, a VC culture backed by lotsa local Wall Street moneys, and numerous colleges and universities continually pumping out fresh new grey matter to fuel it all, there's lots more to come.
Billed as "The World's Largest Start-Up Event," the second annual New York Tech Day, featured some of the city's newest hopeful start-ups—some only weeks into a beta launch. The expo featured a healthy dose of oddly-spelled mobile apps and polygadget web services designed to help users find an accredited local moving service, hire a vetted babysitter, or bring Laser Tag back into the national consciousness.
We couldn't possibly show them all, but here are some of the highlights from this year's NY Tech expo.
The new kids on the block

Now available in 41 markets, Unpakt is a web-based service geared towards the transient population—by which we mean people who are moving. The service allows users to search for verified moving companies in their area (no Craigslisty-y man-with-a-vans), compare reviews, and book online. Boom. Simple. Should have probably existed before. Now it does.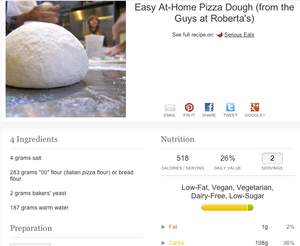 Edamam (note the lack of an "e," so it's not the correctly-spelled "edamame") is a site tailored for health-minded home cooks. The site culls recipes from around the web, deconstructs the nutritional value based on the ingredients, and makes it all searchable. So you can search "pizza" and find recipes from all around the web along with their serving size and nutritional value. Furthermore, the site (and associated apps; available on iOS and Android) allows users to filter their recipes search by calorie count and nutritional need.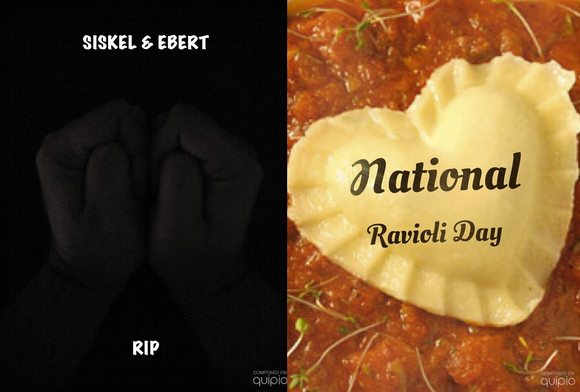 Two-month-old social sharing app Quipio (currently only on iOS) has found an interesting way into the crowded photosharing world. Their app will allow users to capture stylized images like Instagram, on top of which they can overlay stylized text. The result is an individualized virtual postcard can then be shared around social media.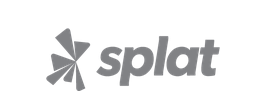 Laser Tag was a cultural institution that got kind of lost in the march of technology. Well, some students from Cornell want to re-invent the Laser Tag experience for the mobile age. Splat, a warfare gaming platform allows users to interactively "shoot" at each other via an accessory plugged into their mobile device's audio jack. They company is still looking for funding and hopes to launch Splat as a gaming platform for their games and those of others soon.
A new launching pad
The cool thing about the Internet is that a good idea can take shape and launch from just about anywhere. But true tech-centers arise when a supporting community forms around a pool of talent, funding, and resources. The NY expo was teeming not only with new start-ups, but with job seekers, press, venture capitalists, and other assorted lookie-loos. If that sort of activity is any sign, a true rival to Silicon Valley may be rising in the east.