Ah, Super Bowl Sunday: A day to gather around the television and watch commercials football (or run errands in peace if football isn't your thing). But thanks to a streaming arrangement between Fox and the NFL, you'll be able to stream Super Bowl XLVIII for free.
This is actually the third year that the NFL has offered a free stream of the big game, and you have a couple options for streaming the game, so don't think you have to spend Super Sunday tethered to your laptop.
You might also want to read "How to stream the Super Bowl to any screen you want" and "Not into football? Stream some movies!"
Visit Fox's Super Bowl site and select the green button labelled Watch Online. Better yet, you can just bookmark this page. You will also be able watch it through Fox Sports Go and its iOS app.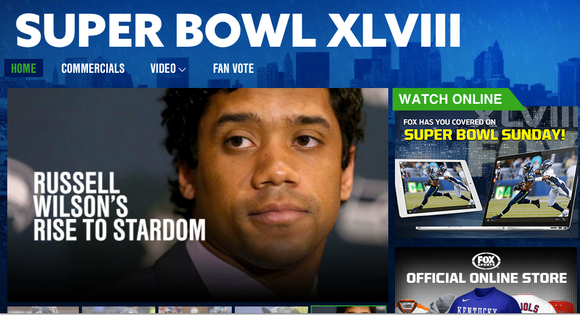 If you've got a smartphone through Verizon, you can watch the game through the NFL Mobile app, available in iOS, Android, Windows Phone, and BlackBerry versions. (If you happen to be in New York—and at a specific Verizon-sponsored event—the carrier is also streaming the Super Bowl via LTE Multicast.)
Now, enough talk—let's play ball! Er, wait, wrong sport.
This article was updated on February 2, 2014 with information for Super Bowl XLVIII.