If you've ever watched the photos on your digital camera come alive on your TV or played the music files on your computer over your home theater system, you've brushed against the magic of DLNA. This widely integrated but little understood technology allows you to stream media files from a hard drive or memory card to other devices on your home network without your needing to know a whole lot about codecs, file formats, or even how your network operates.
DLNA stands for Digital Living Network Alliance, the trade group founded by Sony in 2003 to define the interoperability guidelines that make this communication possible. Prior to DLNA, setting up a home-entertainment network was an arduous process of gathering IP addresses and configuring each component to talk to the others with no guarantee of success. DLNA simplified the process by establishing a single protocol that ensured DLNA-certified multimedia devices from different manufacturers would work together.
How it works
DLNA separates multimedia devices into 10 certified classes subdivided into three broad categories: Home Network Devices (PCs, TVs, AV receivers, game consoles), Mobile Handheld Devices (smartphones, tablets, digital cameras), and Home Infrastructure Devices (routers and hubs).
A device's class is determined by its functional capabilities—whether it stores, controls, or plays media—rather than the type of product it is. So it's possible (even common) for a device to fall into more than one class. Some DLNA-certified TVs, for example, can be classified as both a Digital Media Player—meaning it can locate and play media from other devices—and a Digital Media Renderer—because media can be pushed to it by an external controlling device.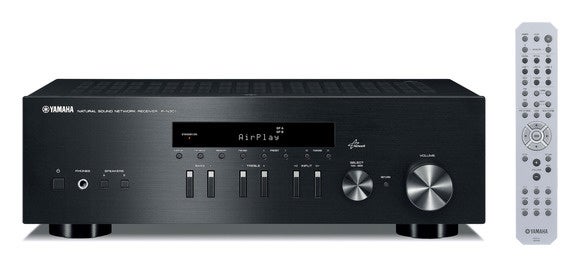 All DLNA-certified devices use Universal Plug and Play (UPnP) to discover and talk to each other on the network. When you connect one to your router, it should automatically appear on any other DLNA-certified component's menu without needing you to perform any setup.
In a typical scenario, you might have a PC running DLNA-certified software that transforms it into a media server. Your DLNA-certified player—a TV or game console, for example—would be able to browse the content on the PC and stream it. Alternatively, a controller, such as a tablet or smartphone, could discover the content on the PC and tell the TV to play it back.
Getting started
With more than 4 billion DLNA-certified products on the market—including TVs, Blu-ray players, storage devices, media boxes, smartphones, tablets, game consoles and software—chances are good you already have more than one compliant device or application in your home. Depending on the manufacturer, the product may use a branded version of DLNA such as SmartShare (LG), SimplyShare (Philips), or AllShare (Samsung), but rest assured it's all the same technology and it will all interoperate.
If you own a recent model PC, NAS, smartphone, or tablet, it probably came with bundled DLNA-certified software that will allow any media on it to be recognized by your networked components. If you have an older model, however, you can still turn it into a media server by adding a program like Plex, Twonky, TVersity, or Windows Media Player. Even if a component manufacturer steers you to its branded media-server program—for example, Samsung's AllShare for Windows, you may still be able to use one of these third-party options, but finding which application works best with your component's brand takes some experimentation.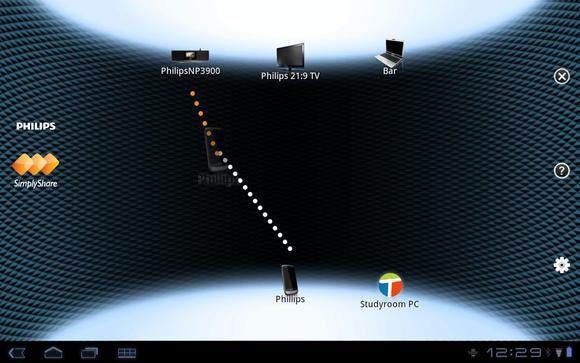 Another area where DLNA gets messy is codecs. The DLNA specification only allows for a few common audio and video formats like Windows Media Audio, MP3, MP4. FLAC, AVI and MKV files, and many others, aren't supported. To make it more complicated, different implementations of DLNA support different codecs. And even supported formats may not work if the container, bitrate, or other details don't comply with the DLNA spec. Some DLNA server software will try to make up for this shortfall by transcoding files from a non-compliant format to a compliant one on the fly, but results vary.
Has DLNA outlived its usefulness?
DLNA was developed more than a decade ago, when tapping into your vein of locally stored media was the only way to stream a movie or photo slideshow from your computer to your TV. Our current bounty of online media-streaming and -sharing sites like Spotify, Netflix, and Flickr have since satisfied DLNA's original intent with a much simpler process. Sony, DLNA's founder, doesn't even support the standard on its PlayStation 4 (though it looks like it might add it in the future).
Still, if you have gigs of media just sitting on a hard drive, it's worth giving DLNA a try. Just be aware of its limitations and be prepared to endure some trial and error before you find the combination of components and server software that works best on your network.
Even if DLNA eventually falls by the wayside, the alliance itself continues to do good work. It's latest initiative—dubbed VidiPath—is designed to enable consumers to stream their pay-TV content over their home networks without needing to additional set-top boxes for each TV. We'll have a story explaining how VidiPath will work in the near future.