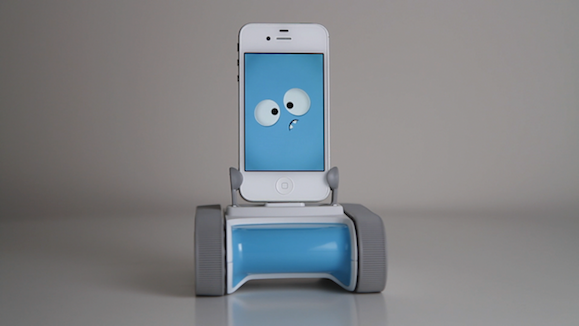 He's playful and inquisitive, kind of like a puppy. He gets scared sometimes. He speaks his own language.
His name is Romo, and he's a smartphone robot.
You may remember Las Vegas-based startup Romotive from the company's first Kickstarter campaign last year. Romotive raised some $114,000 to produce 2000 little Romos, far surpassing its original $32,000 goal.
Now Romotive is back with a second Kickstarter campaign to produce the second generation of Romo. This time around, the company has raised more than $135,000, well over its $100,000 goal.
The new Romo builds on the company's original concept: a smartphone embedded in a wheeled chassis that you control using another smartphone or iOS device. Romo 2.0 features upgrades such as a 360-degree tilting mechanism, a simplified boot-up process, Facebook photo sharing, and device-charging capabilities.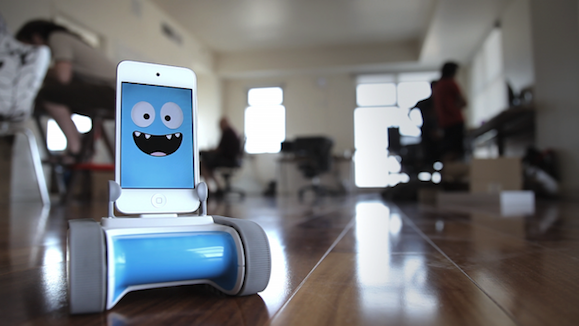 Romotive lets you develop apps within the Romo ecosystem that give the robot new behaviors or functions. The company's own developers are working to develop apps for two-way telepresence, facial recognition, and autonomous navigation. With these apps, Romo can be a conduit for grandparents to play with grandchildren, or he can roam around the house and keep an eye on the family dog.
Romotive also decided to drop support for Android devices, which CEO Keller Rinaudo says was a tough call to make, because Android comprised 50 percent of the company's customers.
The company noticed that whenever there were glitches from the first manufacturing run of Romo, they occurred on Android devices.
"We decided it was a lot more important to us to make sure every single one of our users has a great experience with the robot rather than increasing the size of the market," Rinaudo says.
Romo is now available to iOS users only. Romo isn't yet compatible with Apple's new Lightning port, so the iPhone 5 and the latest iPod touch won't work with it, but Rinaudo says the robot is a good way to repurpose old iOS devices when you upgrade. The company also plans to design a Lightning-compatible Romo down the line.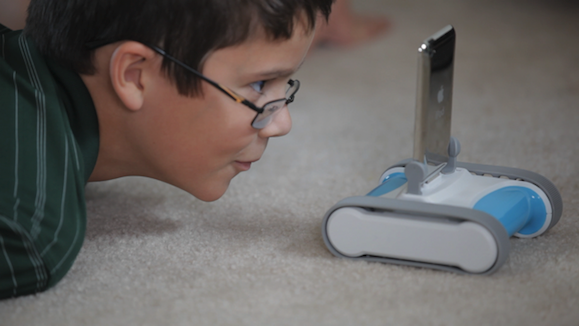 The robot is attracting high-profile fans, like Sequoia Capital's Alfred Lin, who recently invested $5 million in the startup. So why then did the company launch a second Kickstarter campaign? To build a customer base, Rinaudo says.
"It's not really about the money, it's more about finding awesome customers," Rinaudo says. "One thing that we learned from our first campaign is that people who buy on Kickstarter have a really different relationship with the products they buy. They have a high involvement with the company and tend to be zealous evangelists."
Rinaudo expects to ship the second manufacturing run of Romos in January. Romotive is currently working on retail partnerships to be announced, and is included in the Neiman Marcus holiday catalog. Romo retails for $150.
Like this? You might also enjoy…
Get more GeekTech: Twitter – Facebook – RSS | Tip us off