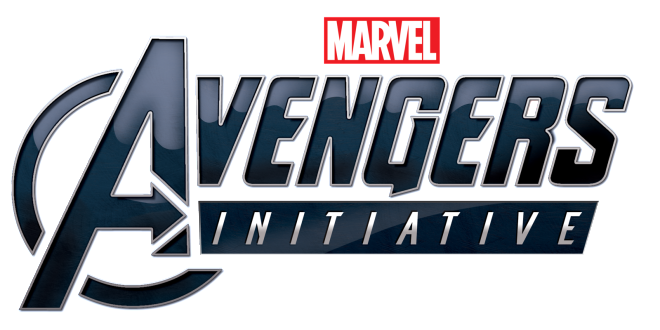 If you're an Avengers fan and you've been looking for a solid mobile gaming experience, the new episodic series Avengers Initiative could make to make you very, very happy. Backed by Marvel and developed by Wideload Games, this game will feature different characters each episode, starting with the Mean Green Machine himself: The Hulk.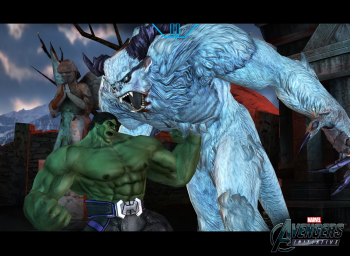 The game will sell for $6.99 per episode, delivering a full story for each character complete with new worlds and environments to explore, bad guys and bosses to take down, and items to collect. Each game will feature a new Avenger as part of a complete "season." The intent is to make the game grand in scale by linking individual stories to a larger plot.
In the first installment, players will control Hulk as he deals with the aftermath of "the Pulse" (a mysterious event that was introduced in Marvel: Avengers Alliance on Facebook). You will take on hordes of super-powered criminals and monsters that have escaped from a S.H.I.E.L.D holding facility.
Combat is fun but takes a little getting used to: you swipe to attack and tap to dodge. If you played Infinity Blade you'll have a good head start. You also use special moves with a series of swipes. A lot of swiping is the key.
It seemed a bit weird to have Hulk dodge or defend. it seems more in keeping with the character to just smash things and take it all on the chin. Then again, a wiser more agile Hulk is probably a good thing. Hulk Smash? No, more like Hulk Strategize For Success!. When talking with Marvel on this topic, it was very adamant about keeping the universe that's in these games in line with what's going on in the comic books and its new, more evolved Hulk.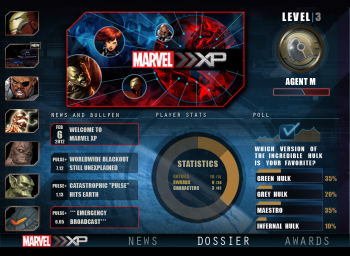 The games also utilize Marvel XP (an experience point system introduced in Marvel: Avengers Alliance) to unlock in-game items, level up, track your progress, and reward acheivements. The system will offer of new features and exclusive content across multiple games. Leveling up your Hulk and gaining new gear adds a RPG-lite feel to what could have simply been a traditional beat-em-up starring Marvel characters. Hulk's story is around 3-4 hours if you play a very straightforward session, but there are lots of customizeable options and super-powered abilities to unlock that will extend that. The game utilizes the Unity game engine and looks console-quality good. Everything has a nicely shaded look to it and the animations are fluid and stutter-free.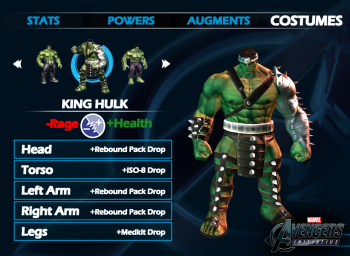 Some of the most fun I had in my hands-on preview time with the game was customizing Hulk's appearance. You can change his head, torso, arms, and legs in a variety of cool ways, as well as outfit him in costumes familiar to fans of the comic books. I noticed that a white beard was an option for customizing Hulk's head. I mentioned a Hulk Santa Claus would be a cool feature for the holidays; instead of shunning my idea, the Marvel reps seemed to like it. So, if you see Santa Hulk as a customize option sometime in the near future, you're welcome.