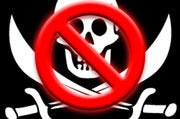 The Supreme Court on Monday declined to consider the petition of Joel Tenenbaum, a former doctoral student at Boston University who faces a fine of US$675,000 for illegally downloading 30 songs.
The court's inaction means that Tenenbaum will now return to district court in hopes of settling on a smaller fine.
Tenenbaum was sued in 2007 by five record companies: Sony BMG, Warner Bros. Records, Atlantic Records, Arista Records and UMG Recordings. A jury found that he had infringed on their copyrights and imposed statutory damages of $675,000. The trial judge, citing constitutional concerns, reduced the fine by a factor of 10. The companies subsequently appealed to the First Circuit, which reinstated the original fine and asked the district court to use a different process to set the fine in order to avoid constitutional issues. That process will now continue.
"This is where we feel we're being pushed down a rat hole. The award is lowered but the plaintiffs, the recording companies, are given the option of whether to accept the award or go through another trial," said Charles Nesson, an attorney at the Berkman Center for Internet and Society at Harvard University, who is representing Tenenbaum free of charge.
"It's like a way of keeping us in litigation forever," he said.
Tenenbaum had sought to argue that his downloads constituted "fair use" of copyrighted material, but the trial precluded that claim, saying there was no evidence to support it.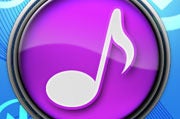 Tenenbaum's appeal alleged that the Copyright Act, which provides for penalties of up to $150,000 per violation and was written to deter commercial infringements, is not appropriate to use in cases involving individuals.
Nesson said that the $675,000 fine would force Tenenbaum to file for bankruptcy.
Cameron Scott covers search, web services and privacy for The IDG News Service. Follow Cameron on Twitter at CScott_IDG.