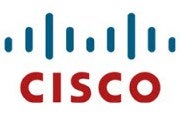 Cisco Systems is taking several steps to extend its TelePresence videoconferencing technology beyond enterprise meeting rooms, introducing two endpoints and a free client application for ad hoc participants to download.
To mark the fifth anniversary of its introduction of TelePresence, Cisco previewed several new offerings during a press event held Tuesday at its TelePresence proving ground in San Jose, California. The products are due to be announced Wednesday. At the event, Cisco emphasized that its videoconferencing technology is becoming more accessible, five years after the company unveiled the three-screen TelePresence 3000 room system then priced at nearly US$300,000 per room.
"TelePresence is no longer restricted to the boardroom. It is now … wanted everywhere," said Jacob Nordan, director of product management in Cisco's Infrastructure Business Unit, who joined the meeting from Oslo via TelePresence. Cisco's emphasis echoes what analysts and other vendors have said over the past year, focusing on the growth potential for desktop and mobile videoconferencing.
At the event, the company unveiled Cisco Jabber Video for TelePresence, a free application designed to let just about anyone with a PC or Mac join a TelePresence session. An enterprise or small business with an in-house or hosted TelePresence capability can go to a globally accessible website and create an invitation that goes out to customers, partners or other participants via e-mail. The participants will receive an e-mail with a link to download the Jabber Video software and join the meeting.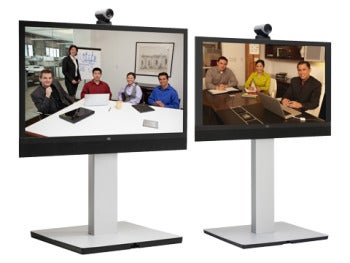 Jabber Video for TelePresence is going into beta testing soon and is expected to become generally available early next year, said Gina Clark, vice president and general manager of the TelePresence Cloud business unit. It currently is an English-language product but people all over the world will be able to download it, she said.
Cisco also introduced the MX300, a new model in its line of value-priced TelePresence endpoints for small and medium-size businesses. The MX300 is a step up from the MX200 introduced earlier this year, featuring a 55-inch (139.7 centimeters) display compared with the MX200's 42-inch. The new unit can deliver videoconferences at 1080p resolution and 30 frames per second and is suitable for as many as nine people in a room, Cisco said. The unit is designed to be set up in less than 15 minutes. It is scheduled to hit the market in January for a list price of $27,600.
Also on Tuesday, the company announced the Cisco TelePresence VX Clinical Assistant. This endpoint is designed for use in medical applications, including remote patient consultations and medical education. The VX is set to go on sale in the first quarter of next year in the U.S. and Europe, starting at $29,500.
Stephen Lawson covers mobile, storage and networking technologies for The IDG News Service. Follow Stephen on Twitter at @sdlawsonmedia. Stephen's e-mail address is stephen_lawson@idg.com