Netflix's simplistic interface may be well-intentioned, but sometimes you need more powerful tools to find the best streaming movies and TV shows.
Now that Netflix has shuttered its public API, the number of useful apps and sites for sorting through Netflix video has thinned. But there are still several tried-and-true methods for finding the good stuff, along with a few tools and settings from Netflix that everyone should know about. Here are 10 tips for making the most of a Netflix streaming subscription:
Use better browsing tools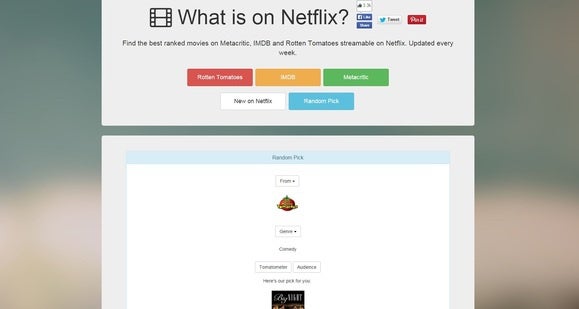 Netflix's catalog of movies and shows is massive, but you might only scratch the surface with its basic apps and website. When you're really trying to scratch a particular itch, use AllFlicks.net, which lets you search within specific genres, filter movies and TV shows, narrow down a date range, and sort by rating. (InstantWatcher has a similar tool without as many sorting options, but it does include a handy synopsis view.)
Our resident film critic makes weekly recommendations as to the best films newly available for streaming in our Now Streaming column.
If you just want a quick recommendation, try WhatIsOnNetflix.com, It lists a handful of top-ranked movies from IMDB, Rotten Tomatoes, and Metacritic, and its "Random Pick" tool is especially helpful for the indecisive.
Watch new and soon-to-be departed releases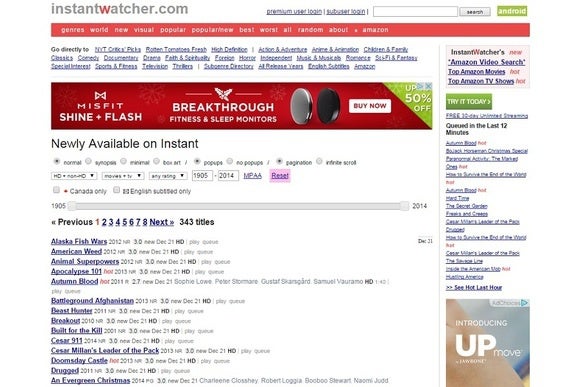 Netflix's "New Releases" section rarely gives you the full story when you're trying to find fresh movies and TV shows. For that, turn to InstantWatcher's "Newly Available on Instant" section, which gives a complete list of recent arrivals. It also lets you filter just movies or just TV, and it has sorting options for rating and original release date.
You might also want to keep track of which movies and shows will be leaving Netflix. Now Streaming has weekly and monthly roundups, so you can watch the good stuff before it's gone.
Use extensions to take command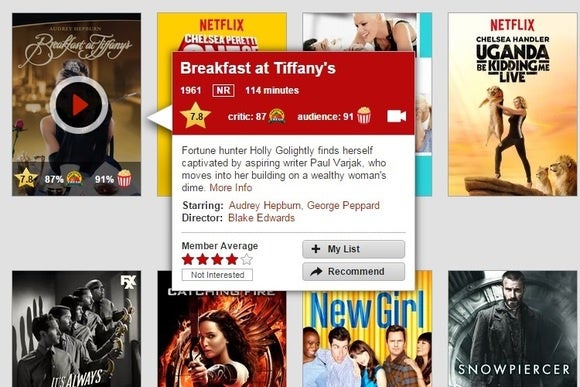 In theory, Netflix's built-in star rating system should work really well, because it's personalized to your interests. But sometimes you just want to watch a trailer and see what critics think before pushing play. The Netflix Enhancer extension for Chrome can help, showing IMDB ratings, Rotten Tomatoes scores, and a trailer button when you hover your cursor over a movie.
To gain even more control, install Lifehacker's Flix Plus extension, which adds a heap of customization options including a "Darker Netflix" theme and the ability to hide spoilers.
Get powerful sorting options for your queue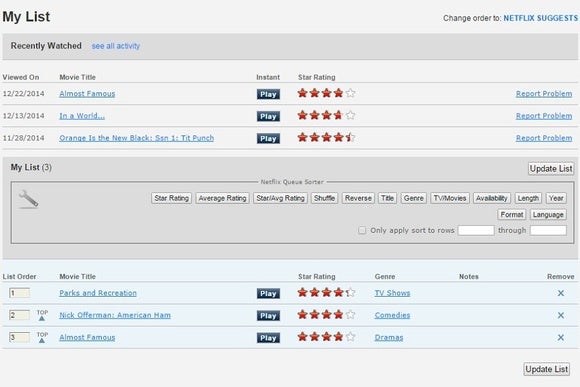 Sorting through the "My List" section of Netflix's site can become unwieldy if you've built up a massive backlog. Fortunately, a free script called Netflix Queue Sorter lets you get a handle on your queue in Chrome, Firefox, Opera, or Safari. Once installed, you can sort your queue by star rating, genre, title, and more. You can also shuffle the order if you're feeling lucky. Just follow the instructions on Github for your browser of choice. (Note: You must turn on Manual Ordering in Netflix settings for the script to run.)
Figure out what's on with your phone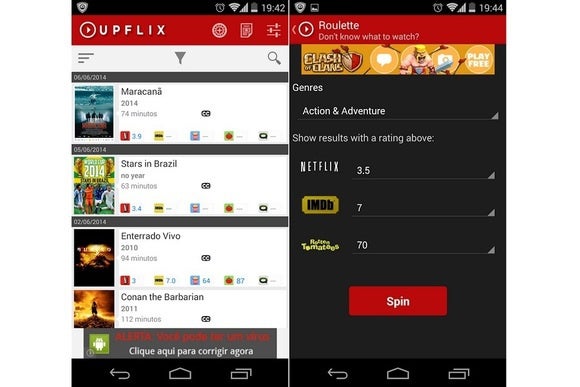 Most Netflix power tools live on the Web, but that makes them cumbersome if you don't have a home-theater or easy access to a laptop. For powerful Netflix searches on your phone, check out Upflix for iOS or Android. The free app lets you sort movies and shows according to their ratings on Netflix, IMDB, TMDB, Rotten Tomatoes, or Flixster. You can also browse through dozens of genres and use a "roulette" feature to get spontaneous recommendations. When you're ready to watch, you can even jump straight into the Netflix app to begin playback.
Search beyond Netflix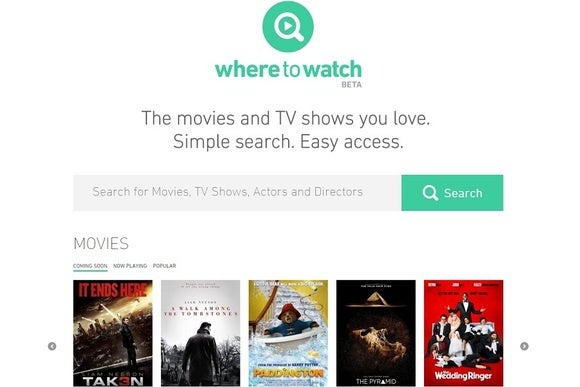 Searching on Netflix can be a waste of time if you're looking for something specific that the service might not even have. Instead, broaden your search with WhereToWatch, a video search engine that includes several legal online sources, including Amazon, iTunes, and Hulu. You can search by title, actor or director, and while it has a few holes, it'll save you the disappointment of coming up empty on Netflix.
Manage your profile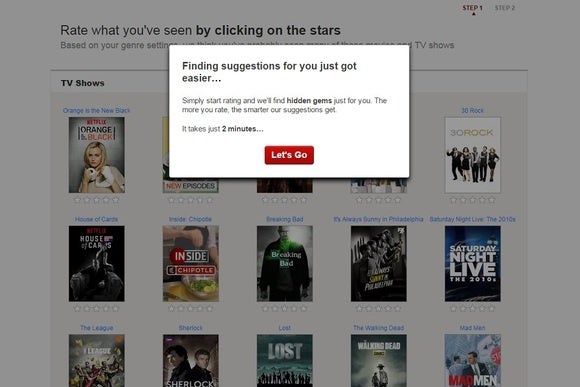 If you're ever felt let down by Netflix's recommendations, it might be because you haven't fed it enough data. Start by visiting the Edit Profiles section of Netflix's Website, and make sure everyone in your family has their own profile. (Don't worry, it's free to have several profiles tied to a single account.)
Now head to theYour Account section of Netflix's Website and click on Taste Preferences, where you can rate how much you care for various genres. You can also use the Ratings Wizard to give star ratings to the movies and shows you've already seen. It's a good way to ensure those banal direct-to-DVD horror movies are permanently banished from your menus.
Learn some keyboard shortcuts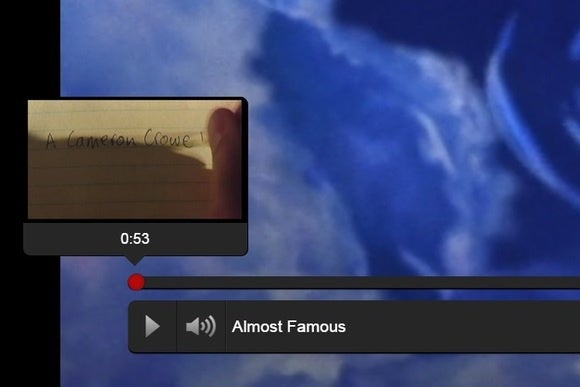 Watching Netflix on a laptop isn't quite as comfy as kicking back with a TV and remote control, but using keyboard shortcuts are the next-best thing. Some of these controls will work on other video sites such as YouTube and Hulu, so they're worth remembering:
Enter or Space: Toggle pause/play
Left Arrow: Rewind
Right Arrow: Fast Forward
Up Arrow: Volume Up
Down Arrow: Volume Down
M: Mute
F11: Toggle Full Screen (Chrome only)
Tweak a few settings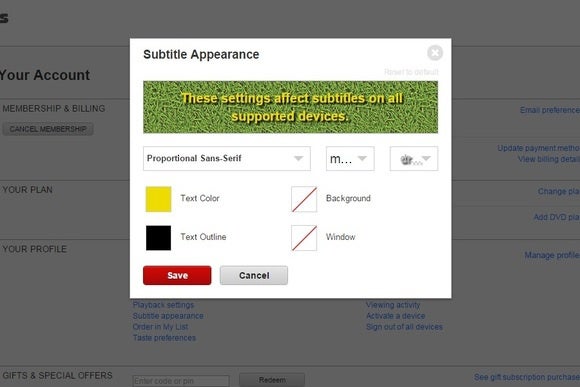 For those who watch a lot of foreign fare, Netflix's Subtitle Preferences menu is worth a visit, as it'll let you change the color, size and font of all subtitles and captions. (It works on all devices except those running iOS, which have their own instructions. You should also check out the Playback Settings menu, which lets you manually adjust video quality—useful when you're on a limited data plan—and turn off auto-play of the next video in a series. And if you're perturbed by Netflix's auto-sorting of your "My List" queue, you can turn on Manual Ordering to arrange them by hand.
Minimize buffering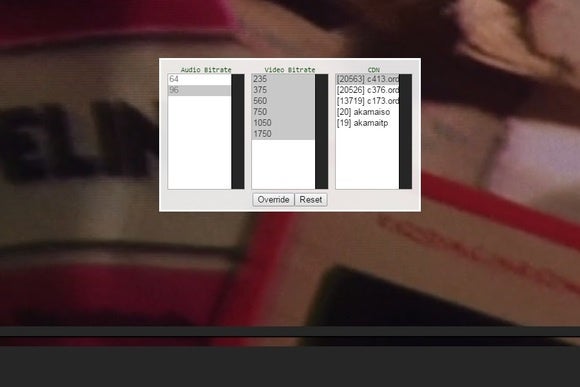 If Netflix keeps hitting you with the dreaded "buffering" icon, you may be able to sacrifice audio and video quality for smoother playback. While streaming, hold Ctrl-Shift-Alt and press "S" to bring up the bitrate menu. Select lower numbers for audio and video bitrate to increase your odds of smoother streaming, then click "Override." You can change things back to normal by bringing up the menu again and hitting "Reset."
Share your own tips
That's all the tips I have to share for now. Did I overlook any of your favorite strategies for squeezing maximum value from your Netflix subscription? Please share by posting them in the comments section, below.
And before you go, check out our weekly Now Streaming column, in which our resident film critic lists his top picks for the best movies now available for streaming on Netflix, Amazon Prime Video, Hulu, and other top video-streaming sites.